A New Sprinkler System Can Liven Up Your Landscape While Cutting Back on Water Usage
Imagine how your lawn and flower beds could look if they were consistently watered throughout the growing season. You could count on healthy plants and grass without dry patches. If your home landscape in Kaufman, Texas doesn't have a sprinkler system, or your old sprinkler system doesn't do a good job, Tex-Scapes can help.
Our sprinkler system installation services ensure all the areas of your landscape receive the proper amount of moisture with no gaps or overlapping. By improving your existing irrigation system or designing and installing a brand new system, we can help increase the health of your plants while reducing the amount of water you use for irrigation.
We keep in mind local water restrictions and set up an automated watering schedule that meets your property's needs. From underground irrigation design to effective drip hose installation, our complete sprinkler system services are perfect for your Kaufman, Texas home.
Hiring Irrigation Experts Benefits Your Home
When you hire our professional team for sprinkler system installation, you receive the following benefits:
Sprinkler system design well-suited to your unique landscape.

We will carefully plan the design of your sprinkler system for the most efficient use of your water.

Consideration of your PSI.

Water pressure is an important aspect of your sprinkler system. We make sure the nozzles and attachments are correct for your PSI. 

Consistency.

You want all of your lawn and gardens to receive consistent watering, so you don't have dry patches or muddy areas. We double-check your new sprinkler system for watering consistency.

Efficient tools.

Some areas of your landscape may need different tools than other areas, and our team has the expertise to plan everything out for you. We'll put in wide sprinklers and rotors for large areas of lawn, side-strip spray nozzles for narrow strips of lawn, and drip systems for garden beds and hedges. 

Foundation protection.

Drip irrigation can keep the soil around your home's foundation moist throughout the year, so it won't dry out and pull away from the building. Soil that is too dry may create serious problems such as cracks in your foundation.

Minimal soil displacement. Laying down a new underground irrigation system may seem like it would take apart your whole landscape. We can achieve the installation with minimal disruption, so your landscape will look good as new in no time. We also take large root systems into account as we plan your underground system.
A Few Words from Happy Tex-Scapes Customers
A big Tex-Scapes thank you to our valued customers for sharing these kind reviews on Yelp and Google Reviews!
Beautify Your Home Landscape with Well-Watered Plants and Lawns
A healthy landscape that receives the right amount of irrigation will be much more attractive than a landscape that is poorly irrigated. Even though sprinkler systems and proper drainage are not the first things you may notice, they are vitally important to the appearance and function of the landscape. See our portfolio to view area landscapes we have worked on.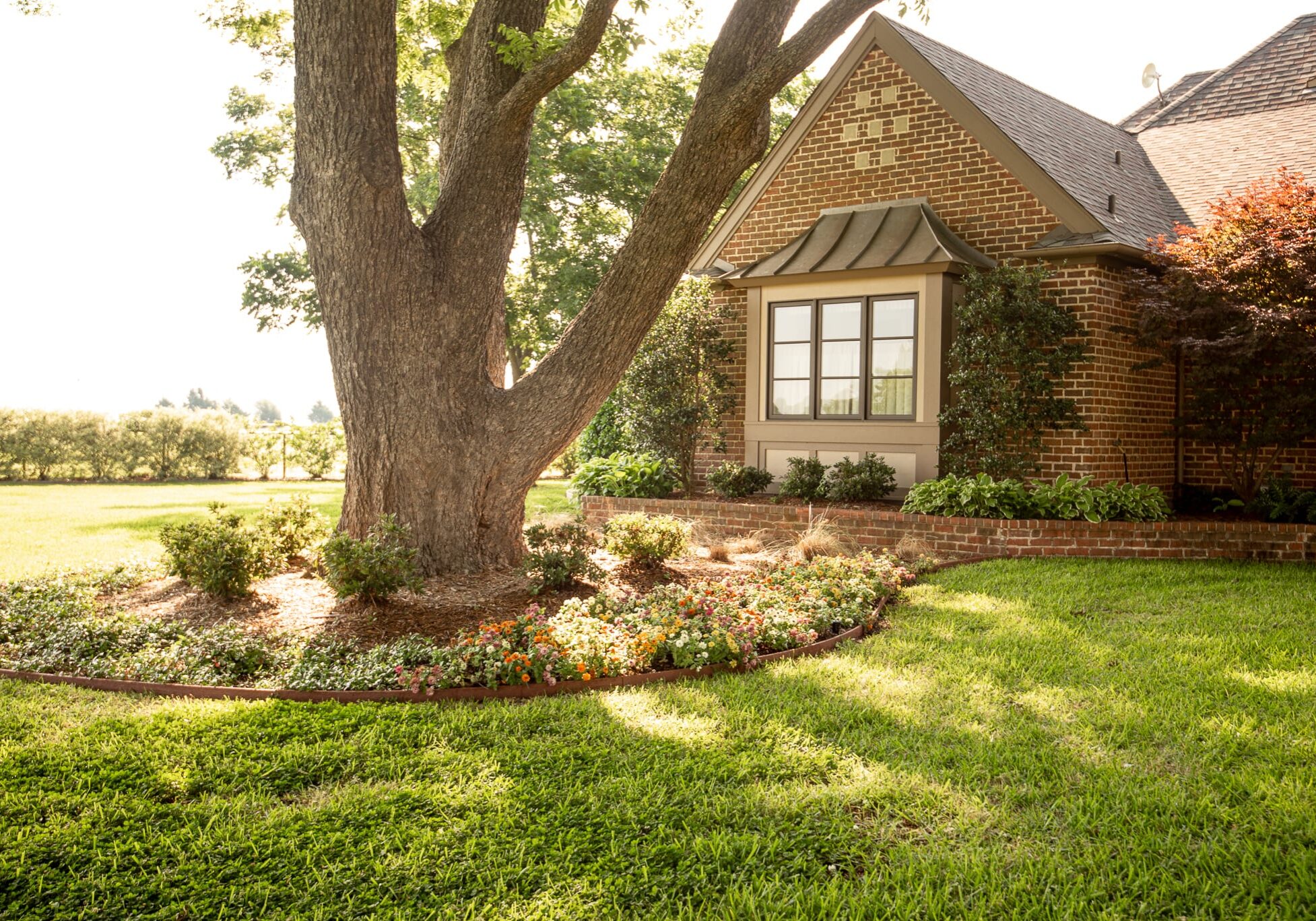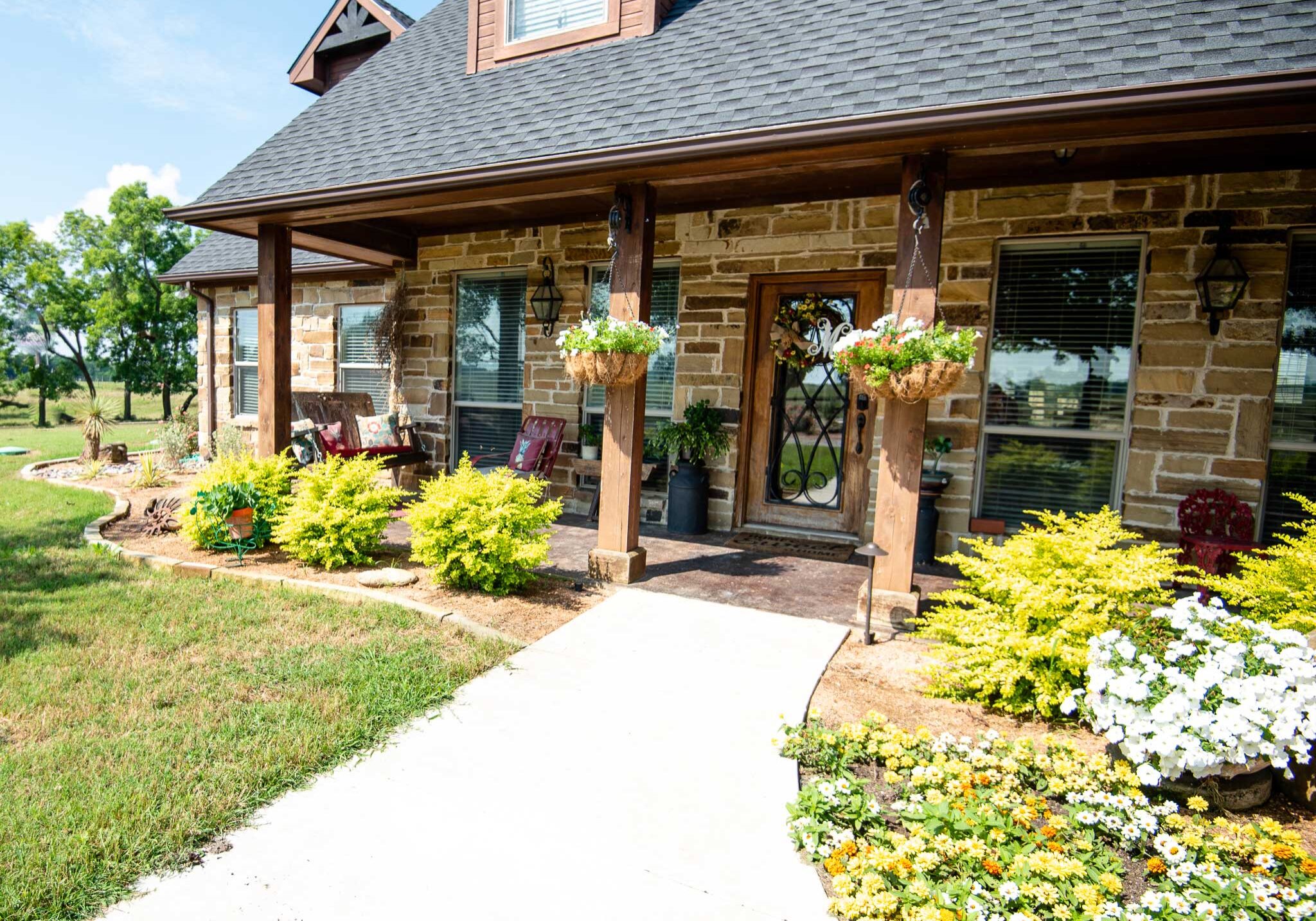 Our Process Makes it Easy to Get the Landscaping Services Your Property Needs
Our landscape design process begins with your first phone call. If you are interested in our design services, we'll set up a consultation at your property. We'll go over your landscape area together, talking about your ideas and gathering initial data. You can ask us questions, and we'll ask a few of our own. The initial consultation is for learning about each other and how Tex-Scapes can help you. We hope you'll come to trust us as we begin a new professional relationship.
After the first consultation, we'll come up with a design plan. We always custom-make our landscape designs. Everything is based on your unique property and your needs. We will explain this first design plan to you in detail, and you'll have the opportunity to tell us what you think. We count on your honest input, so that we can create a landscape you'll enjoy.
At Tex-Scapes, we take into account your budget and timeline. Your time and money are valuable. That's why our process includes clear estimates of the costs and the time it will take to complete the project. We will also list the materials that will be used in your landscape. If you ever have any questions, we're right here! We'll take the time to listen and answer your questions.
Learn More About Other Valuable Landscaping Services We Offer
These popular landscaping services cover your needs in the area:
Our year-round garden store and nursery in Ennis, Texas is a great place to visit and gather inspiration for your landscape! Find your favorite plants, trees, and shrubs in our large nursery, and then head on over to the garden store to stock up on gardening supplies. We have fertilizer, organic products, potting soil, gardening gifts, and fun decor. If you have any questions, our friendly and knowledgeable staff is happy to help you!
Installing High-Quality Sprinkler Systems in Kaufman, TX and Nearby Areas
Caring for Texas' finest properties is what we do. Our landscaping business provides services to homes and commercial businesses to all these areas:
Explore our service area page for more information.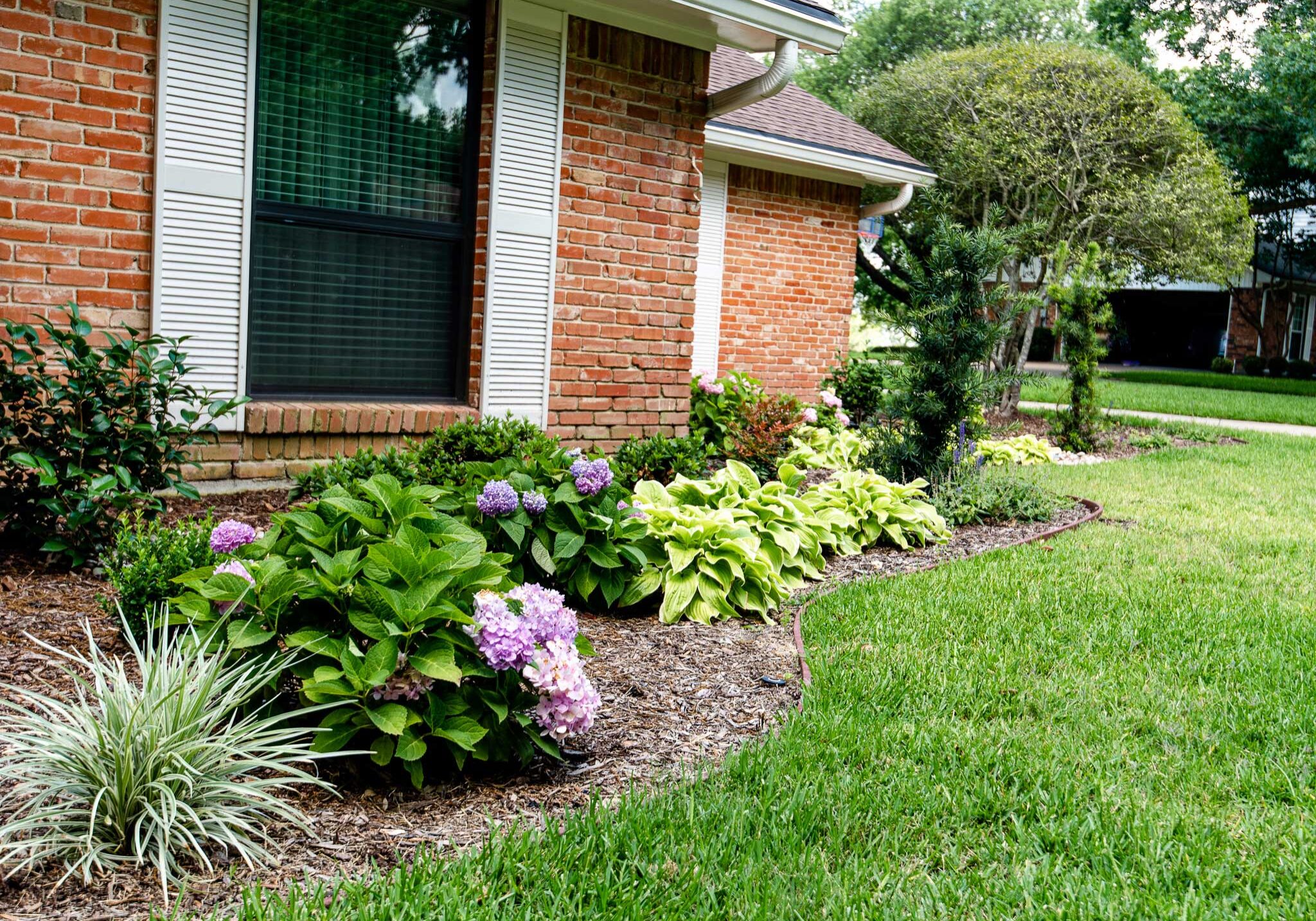 Upgrade to a Better, More Efficient Sprinkler System
Right now is a great time to discuss sprinkler system installation with our irrigation experts. We know how frustrating it can be to put time and effort into a garden and lawn, only to have it wither away due to lack of moisture. Let our team fix your irrigation problems by installing a new sprinkler system that will provide consistent coverage and smart watering so you never have to worry about over or underwatering. You will also be helping the environment because a new sprinkler system can cut back on your water usage. Contact us, and we'll set up a time to discuss your sprinkler system needs.
Ready to get started on your project?
Schedule your Project Planning meeting online now!