Enjoy Full-Service Landscaping from an Honest, Hard-Working Landscaping Team
No matter what landscaping services you need, Tex-Scapes can help. We offer this landscape pricing guide to help you decide which services fit your budget. We like to keep our pricing simple, so you know exactly what to expect. If you ever have any questions, please contact us. One of our friendly, knowledgeable representatives will get you the answers you need to make the right landscaping decisions for your home or commercial property in Ennis, Texas, and nearby areas.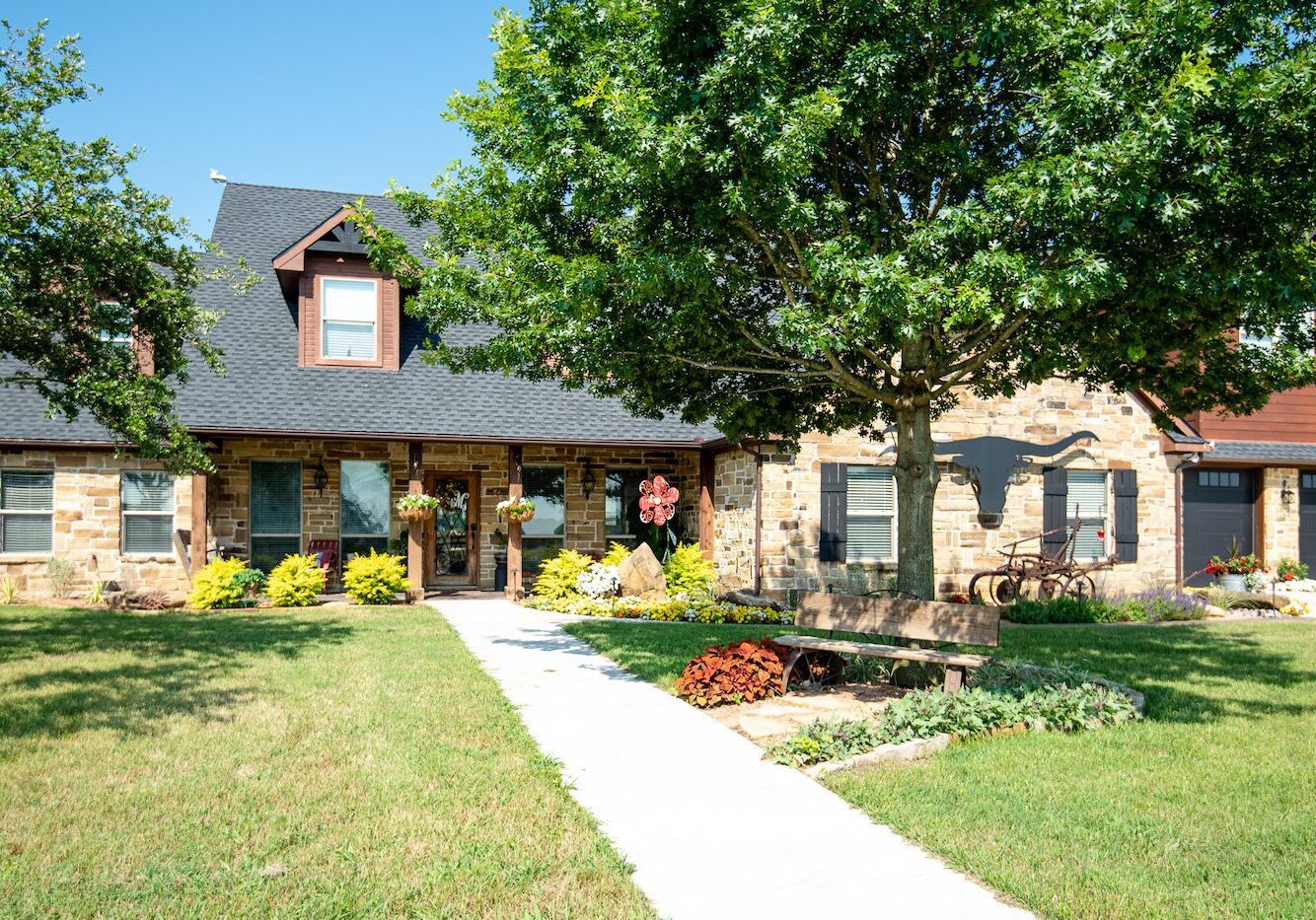 Service and Repairs: $110/hour
Keep your sprinkler system in good working condition throughout the year.
Stump Grinding: $130/hour with 2-hour minimum
Our professionals remove unsightly stumps with efficient stump grinding equipment, giving your landscape a smoother, cleaner look.
Project Planning Consultation
$79 (required for projects listed below)
The project planning consultation is where your new or refreshed landscape begins. Meet with an experienced landscaper who will listen to your ideas and ask you questions to determine what services you will need.
New System Installation
A sprinkler system protects your landscape, keeping it properly watered without wasting water or creating puddles. Tex-Scapes does complete sprinkler system installation, including underground design, drip hose installation, and automated watering schedules for adequate coverage.
Basic residential sprinkler system

: $6,000-10,000

Commercial sprinkler system

: Starting at $15,000
After the initial project planning consultation, our professional landscape design team will custom-make your new landscape design. We always take into account your desired budget and timeline. The design comes with a list of materials and their estimated costs.
Residential

: Starting at $300

Commercial

: Starting at $1,000
Drainage Systems and Grading
Drainage and proper grading of your soil is an important but often overlooked element of any new landscape. Good drainage protects the foundations of your buildings, directing water to areas where it can safely soak into the ground.
French Drains and Sump Pump Systems

: Starting at $3,000

Grading and Dirtwork

: $130/hour with 2-hour minimum
LED Outdoor Lighting Systems: Starting at $5,000
Safe and effective landscape lighting makes your outdoor areas more accessible and less attractive to unwelcome guests at night. Our LED lighting systems are energy-efficient and professionally installed for long-lasting reliability.
Patio, Walkways, and Retaining Walls
Starting at $10,000
Choose from a number of different high-quality materials for your hardscaping elements, including natural flagstone, builders stone, chopped stone, pavers, and wall blocks. All hardscapes are handcrafted and made to last.
Landscape Standard Update
$8,000-12,000
Refresh your old landscape with some standard updates. This includes removing existing landscape elements, such as shrubs. We give you a new design for your landscape, possibly a new layout, and install the new elements that will give your property a fresh look.
Complete Outdoor Landscape Packages
$60,000-100,000
Get "the works" done on your landscape. Complete landscape packages are for new construction and existing landscapes that need extensive renovations. Your package may include the following elements:
Landscape design

Drainage and grading

Sprinkler system

Patio

Walkways

Water feature

LED outdoor lighting

Artificial turf

Trees/Palms

Rock beds

Sod installation

Color beds
A Few Words from Happy Tex-Scapes Customers
A big Tex-Scapes thank you to our valued customers for sharing these kind reviews on Yelp and Google Reviews!
A Proven Process from Beginning to End
Our landscape design process begins with your first phone call. If you are interested in our design services, we'll set up a consultation at your property. We'll go over your landscape area together, talking about your ideas and gathering initial data. You can ask us questions, and we'll ask a few of our own. The initial consultation is for learning about each other and how Tex-Scapes can help you. We hope you'll come to trust us as we begin a new professional relationship.
After the first consultation, we'll come up with a design plan. We always custom-make our landscape designs. Everything is based on your unique property and your needs. We will explain this first design plan to you in detail, and you'll have the opportunity to tell us what you think. We count on your honest input, so that we can create a landscape you'll enjoy.
At Tex-Scapes, we take into account your budget and timeline. Your time and money are valuable. That's why our process includes clear estimates of the costs and the time it will take to complete the project. We will also list the materials that will be used in your landscape. If you ever have any questions, we're right here! We'll take the time to listen and answer your questions.
Proudly Serving Ennis, TX and Nearby Areas
Caring for Texas' finest properties is what we do. Our landscaping business provides services to homes and commercial businesses to all these areas:
Explore our service area page for more information.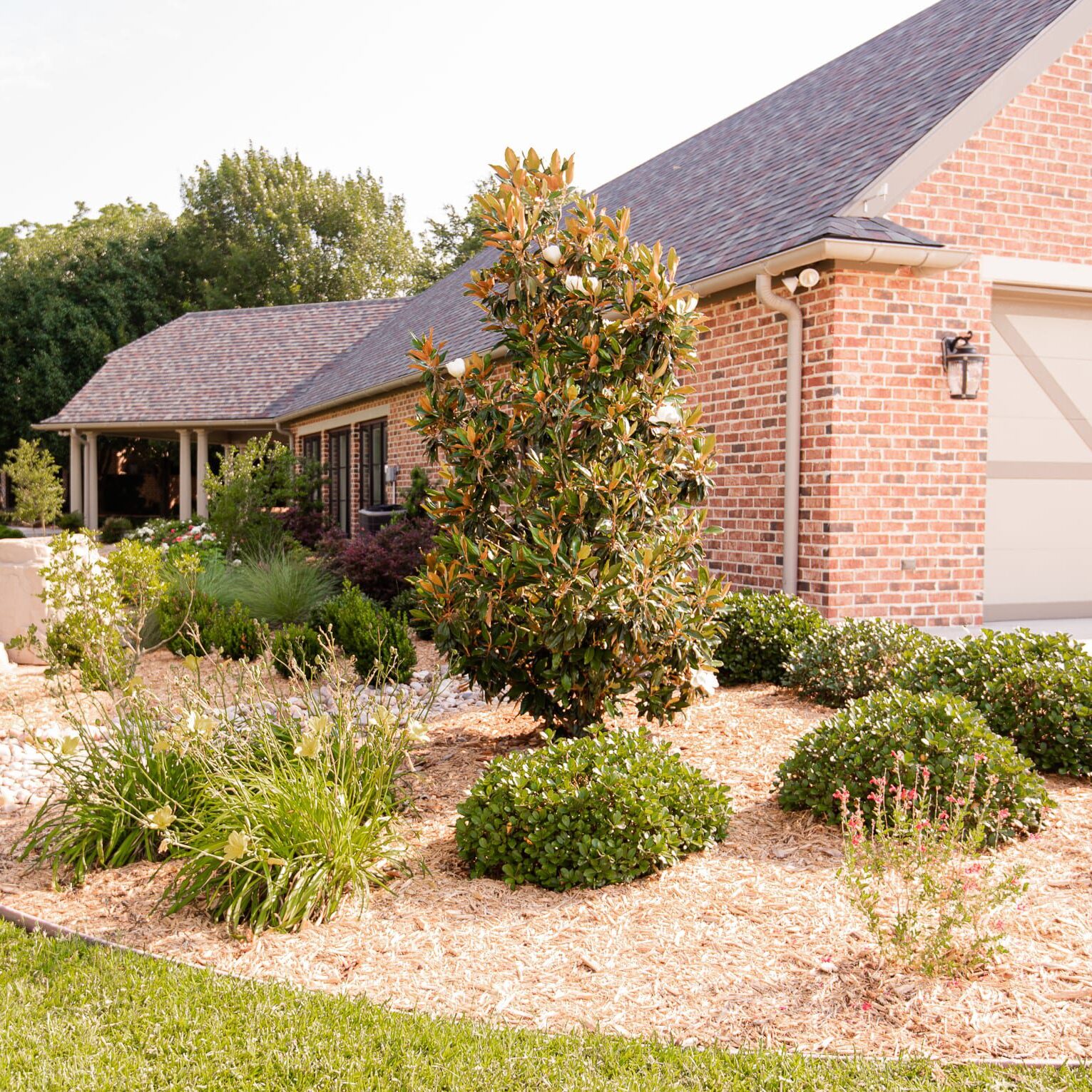 Questions About Our Landscape Pricing Guide?
Thinking about a new landscape can lead to more and more questions. Feel free to contact us. We are more than happy to help you better understand your landscape project and all the details that go into it. Our landscape pricing is meant to be a general guide to help you decide which services fit into your budget. We can provide more accurate estimates when we know more about your vision and your property. Let us know how we can help you in Ennis, Corsicana, Waxahachie, or a nearby area of Texas!
Ready to get started on your project?
Schedule your Project Planning meeting online now!