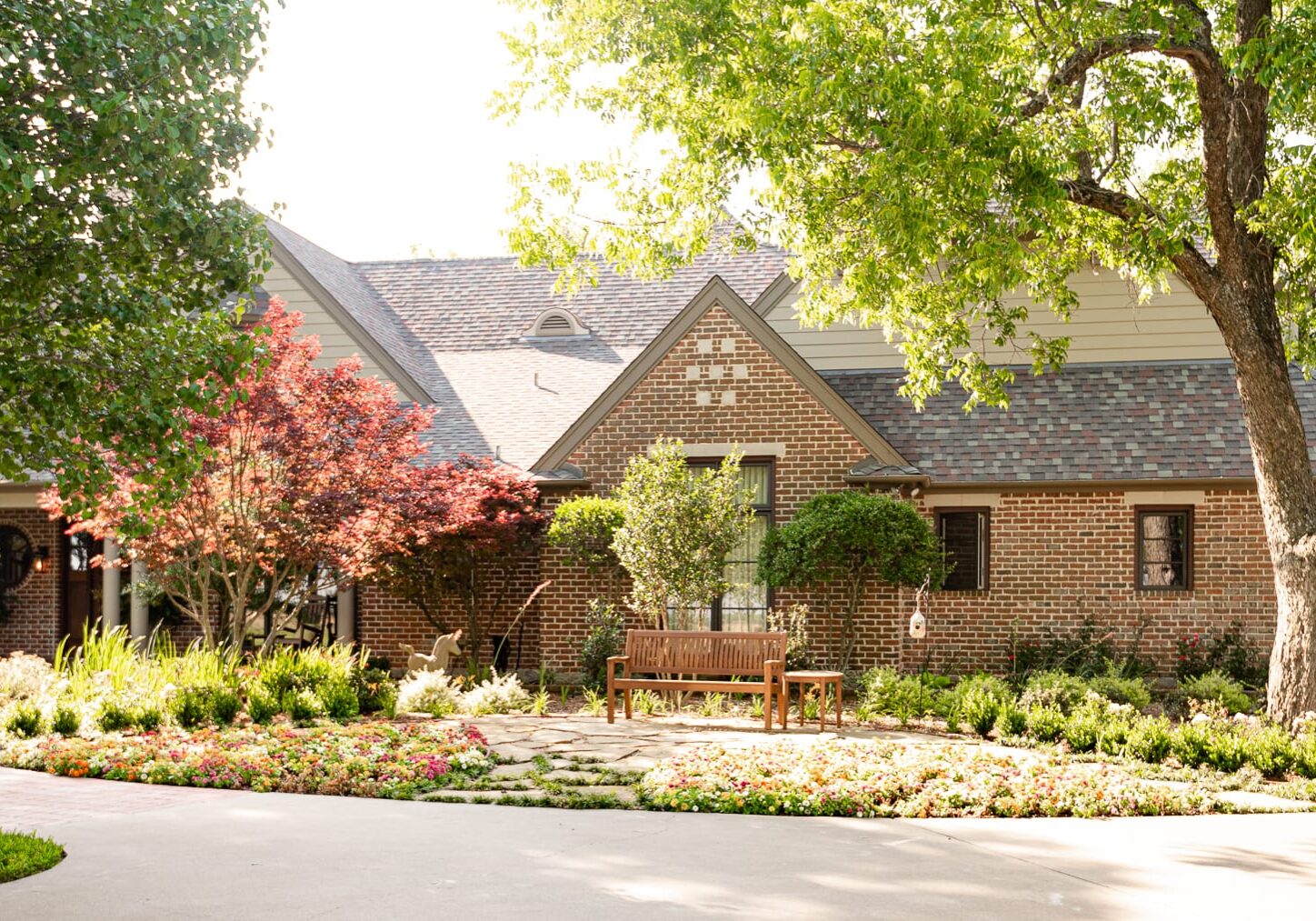 Get long-lasting, amazing results when you hire Tex-Scapes to design your landscape. We listen closely to your desires and needs, designing a landscape that truly represents your home. Our expert designers understand the art and the science behind quality landscapes, which means you'll get beauty and function. From choosing appropriate trees and plants to creating the outdoor living space of your dreams, we professionally redesign your existing landscape. Do you have a brand-new landscape area in the Ennis, Texas area? Let our designers bring it to life, so you can enjoy the outdoors where you live.
Creative Design Experts Give Your Landscape New Possibility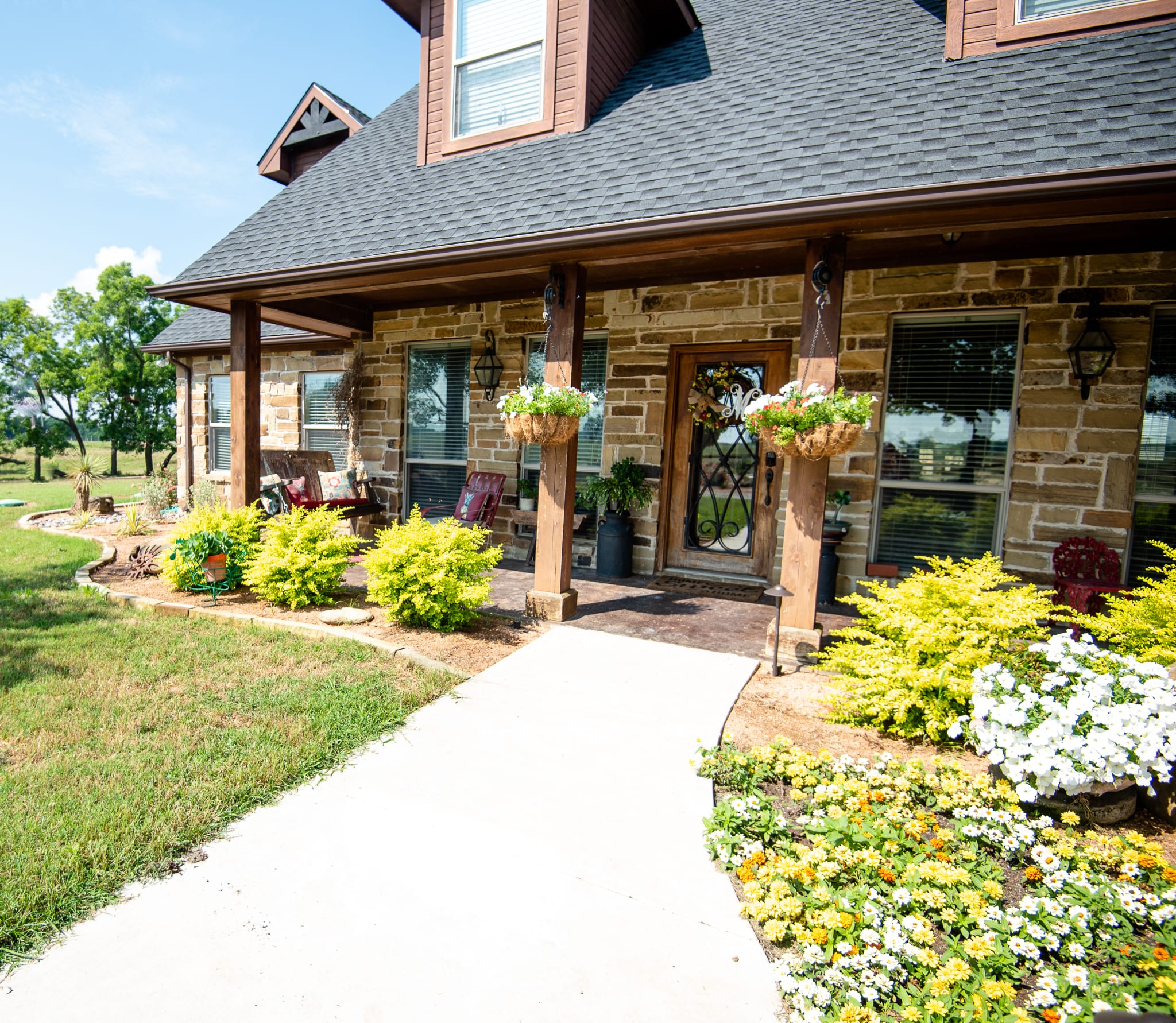 Rely on our landscape design team to design a landscape that truly thrives in Ennis, Texas. We know this area inside and out, including the climate, soil type, and the plants that grow well here. Our local experts will design a landscape that is lush, productive, and long-lasting in our neck of Texas. 
Not only do we handle all the practical aspects of your landscape, we also make it look amazing. Landscape design is an art, and we take full advantage of color, texture, and shape to create natural beauty on your property. From native plants with pleasing blooms and enticing scents to strategically-built retaining walls to luxurious patio spaces, our designs add value and appeal. Everything we design is custom-made, inspired by your natural elements. We strive to create landscapes that look as if they belong there.
A Few Words from Happy Tex-Scapes Customers
A big Tex-Scapes thank you to our valued customers for sharing these kind reviews on Yelp and Google Reviews!
A Proven Process from Beginning to End
Our landscape design process begins with your first phone call. If you are interested in our design services, we'll set up a consultation at your property. We'll go over your landscape area together, talking about your ideas and gathering initial data. You can ask us questions, and we'll ask a few of our own. The initial consultation is for learning about each other and how Tex-Scapes can help you. We hope you'll come to trust us as we begin a new professional relationship.
After the first consultation, we'll come up with a design plan. We always custom-make our landscape designs. Everything is based on your unique property and your needs. We will explain this first design plan to you in detail, and you'll have the opportunity to tell us what you think. We count on your honest input, so that we can create a landscape you'll enjoy.
At Tex-Scapes, we take into account your budget and timeline. Your time and money are valuable. That's why our process includes clear estimates of the costs and the time it will take to complete the project. We will also list the materials that will be used in your landscape. If you ever have any questions, we're right here! We'll take the time to listen and answer your questions.
Your Vision is Important to Our Landscape Design Process
When all is said and done, the real driving force behind our designs is you! We aim for complete customer satisfaction. If you have a vision for your new landscape, then we will do our best to make it happen. We won't come to your property and push you into one design idea or another. Instead, we try to learn more about you, your family, the way you'll be using your landscape, and how we can best serve you. If you suggest something that truly won't work well on your property, we'll let you know. We'll also be honest about the costs of your ideas. We don't want to begin a landscaping project you can't afford to finish.
Let us be on your team for a landscape refresh that will truly meet your standards. We'll provide the expertise and creativity you need to make your ideas shine. Landscaping can seem like an intimidating process at first, but Tex-Scapes is here to put your mind at ease. With our professional help, you really can get the landscape you always wanted.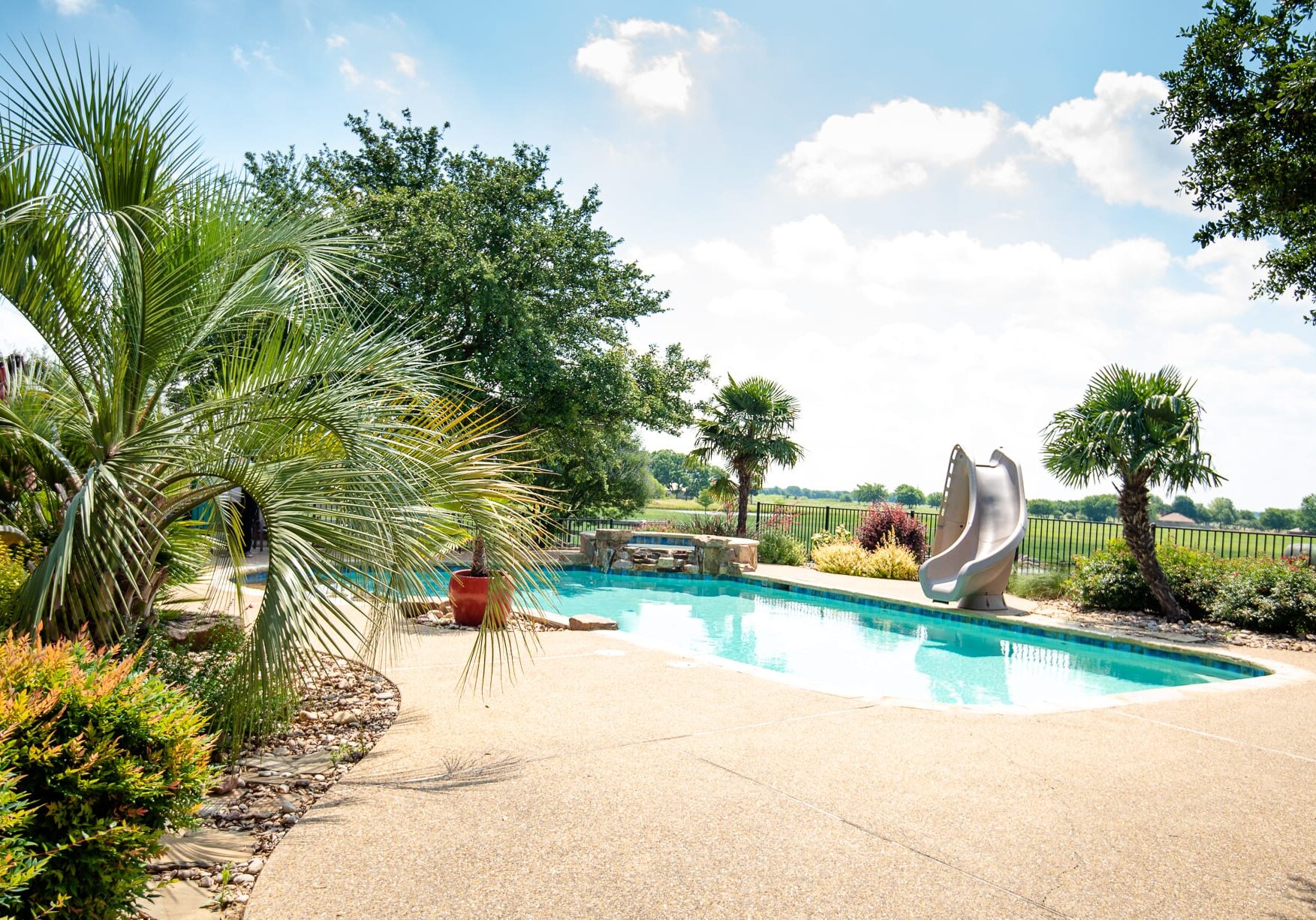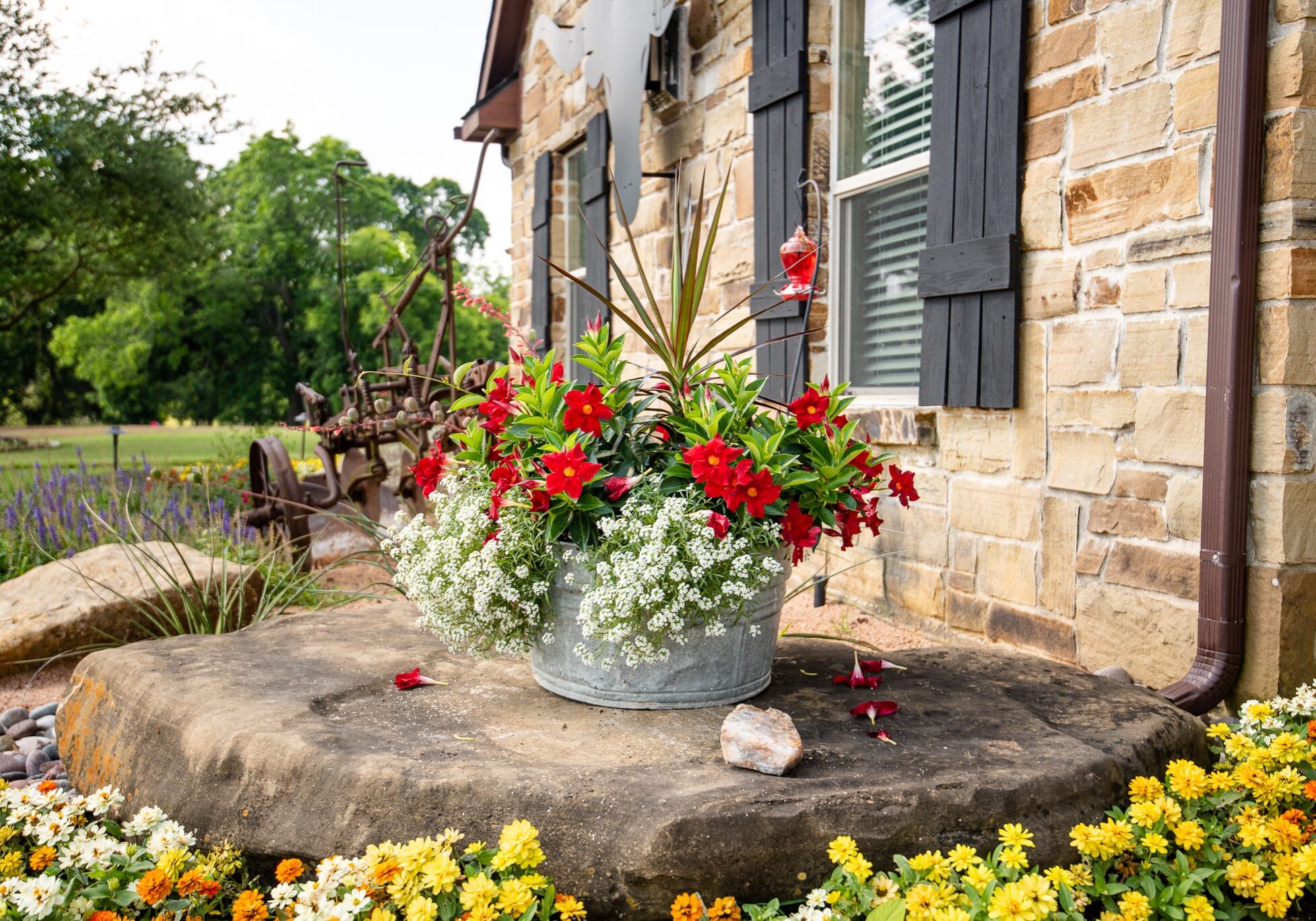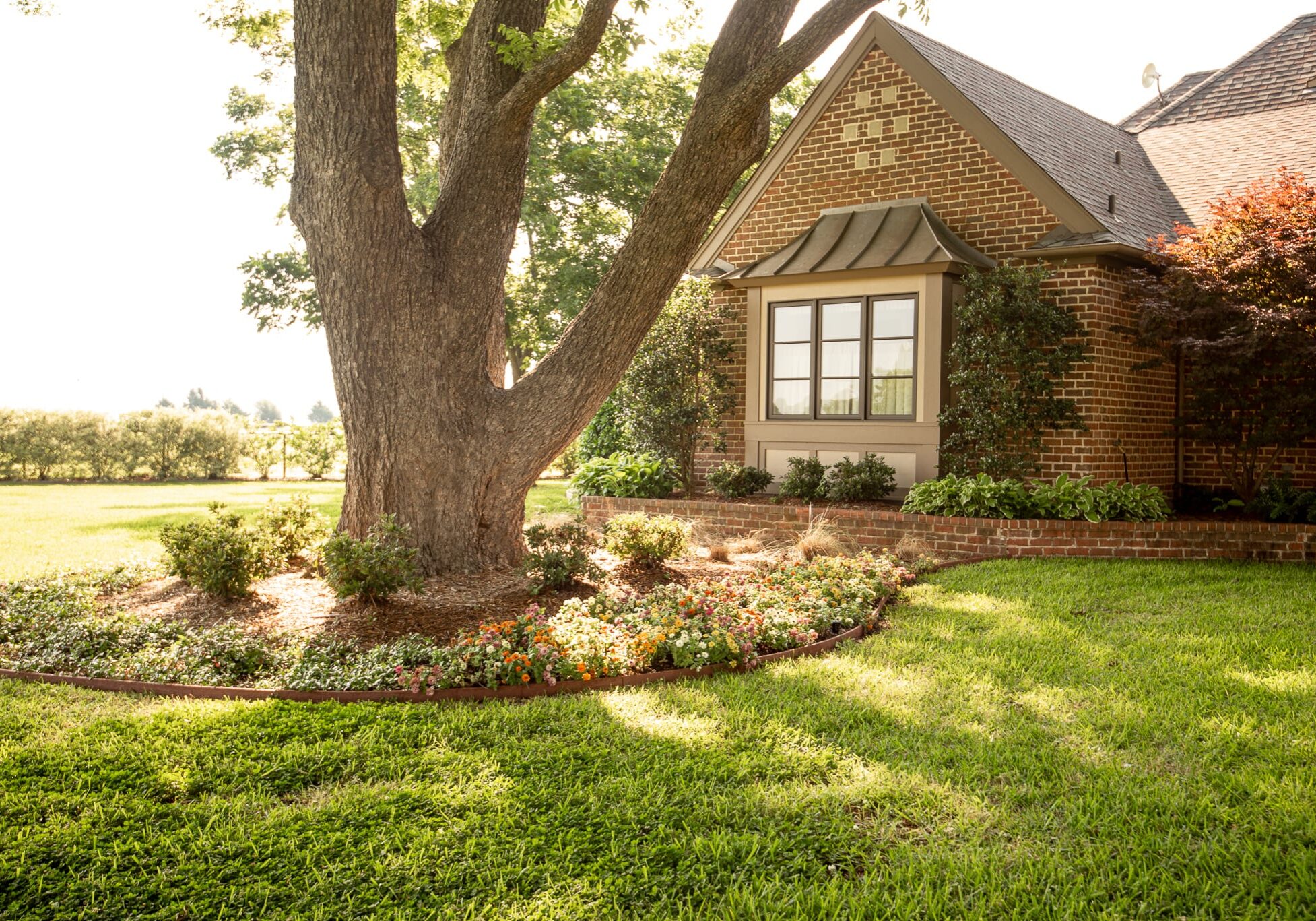 Good Designs Solve Problems on Your Ennis, TX Landscape
All landscapes have their own quirks that need to be dealt with. Our landscape designers are great at solving landscape problems. Whether you have dry, patchy areas in your lawn, or you have an area of land that seems to be nothing but weeds and rocks, we'll find a solution. Our knowledge of area climate and native plants helps us create thriving landscapes in and around Ennis, Texas. Tex-Scapes also has irrigation and drainage expertise, which helps us solve many problems before they even begin. Our landscape designs are created with present problems and future growth in mind.
The Tex-Scapes team doesn't stop with landscape design! We are a full-service landscaping company, which means we'll handle the entire project from beginning to end. Once the landscape design phase has been completed and approved by you, we can then move into the construction and installation phase. Learn more about our other landscaping services in Corsicana, Ennis, Waxahachie, and nearby areas:
Have you been to our nursery and Garden Store in Ennis, Texas? Our unique, year-round store and nursery stocks a wide range of plants, trees, and gardening products. Whether you need to purchase organic gardening products or you want to find the perfect gift for someone in your family, our Garden Store is here for you. Not sure which plants to choose or which fertilizer to buy? Don't worry! Our helpful staff is available to answer your gardening questions.
Your New Landscape Design Begins Here
Looking forward to a fresh, new look on your property? Tex-Scapes has been pleasing customers in the Ennis area with full-service landscaping for years. We are true professionals with extensive local knowledge. All our services and materials are high-quality. Plus, we have excellent customer service.
The landscape design process is easy to begin. Contact us today, and we'll schedule an initial consultation with one of our expert designers. We look forward to hearing from you!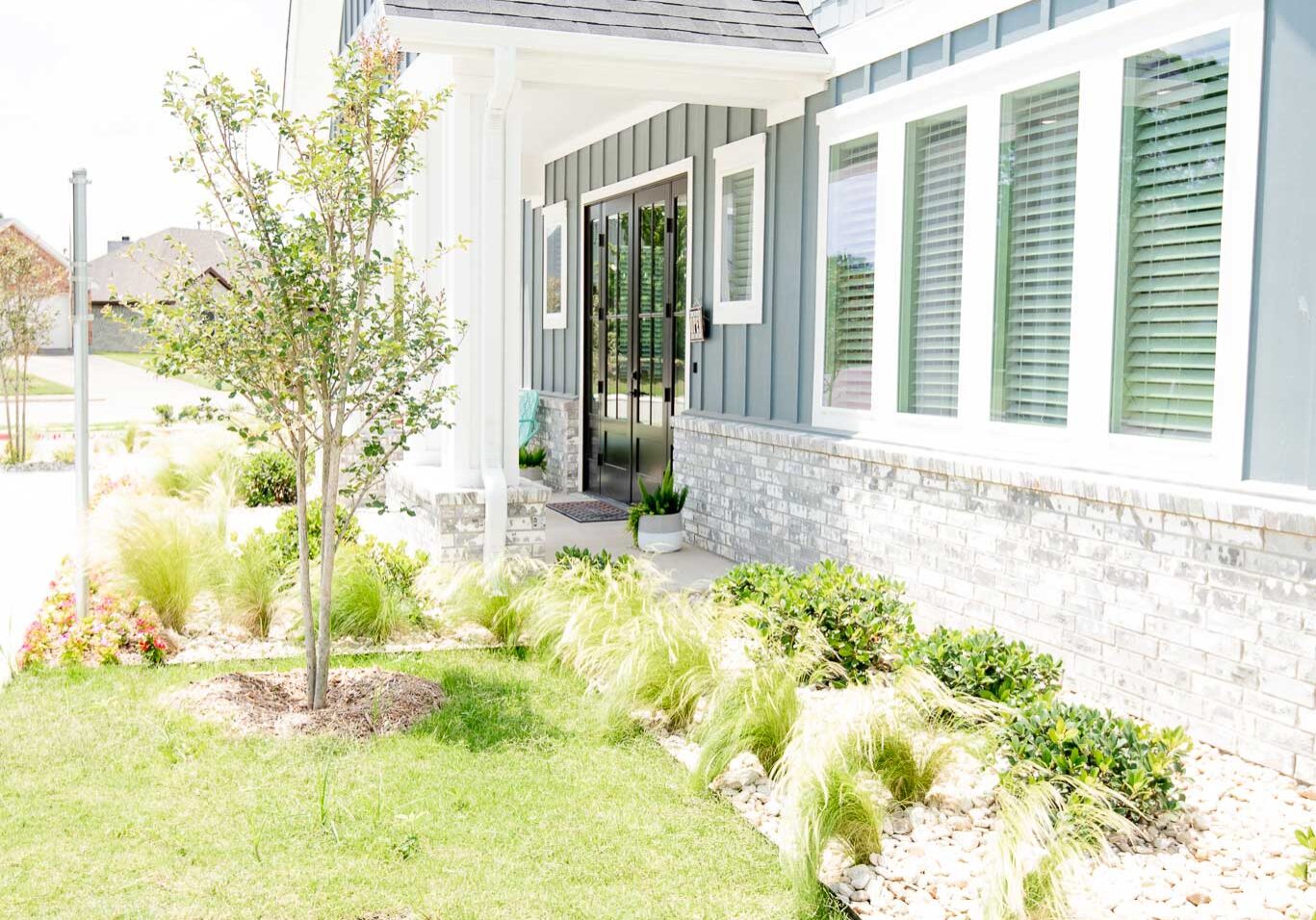 Ready to get started on your project?
Schedule your Project Planning meeting online now!