See How Our Professionals Can Transform Your Landscaping!
At Tex-Scapes Nursery and Landscape, our full-service landscape contractors specialize in custom landscaping for homes and business in Ennis, Texas, and the surrounding areas. Our extensive background in the landscape design and build industry means we know how to transform your outdoor space into a beautiful, functional environment. We are committed to giving you the highest standards of customer care and workmanship possible, all while helping create the outdoor spaces you've always wanted!
Great Outdoor Spaces Begin with Landscape Design
The best landscapes are well-planned from the beginning, and we take it personally! Before the first soil is turned over, one of our landscape contractors will come out and get to know you and your requirements. We want to discover what you envision for the perfect outdoor space so we can meet all of your needs. Learn more!
A Few Words from Happy Tex-Scapes Customers
A big Tex-Scapes thank you to our valued customers for sharing these kind reviews on Yelp and Google Reviews!
Using Landscape Lighting to Enhance and Secure
Lighting serves as a way to increase the usability of an area at any time of the day or night. It provides an important measure of security by illuminating sensitive traffic areas and property perimeters. It can also be used artistically to create visual focal points and a specific ambiance.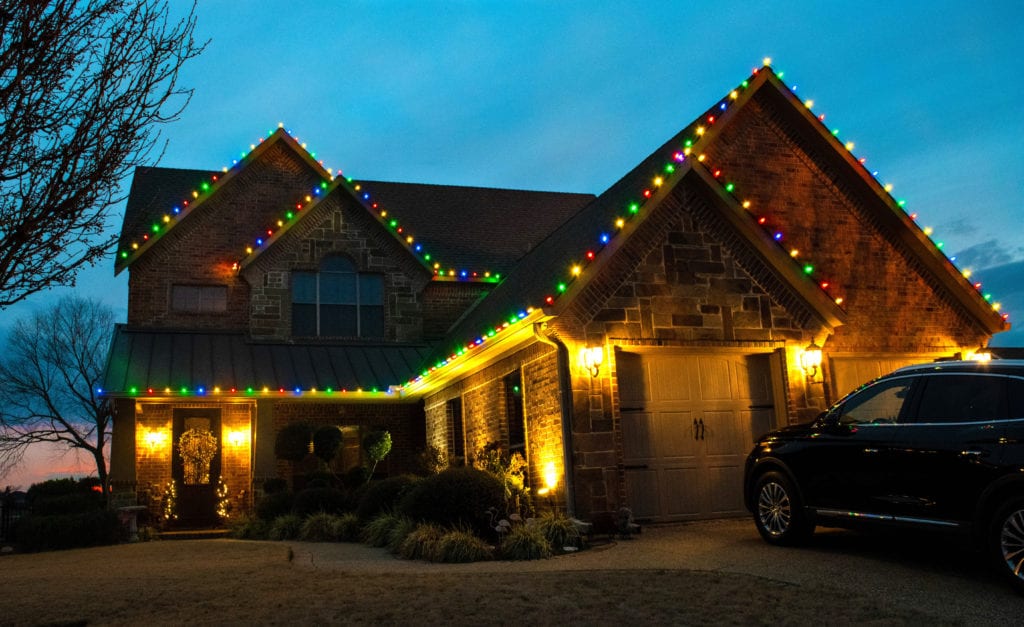 Christmas and Holiday Lighting Installation for Your Convenience
Celebrating holidays and events includes dressing up your home or commercial property with decorative lighting. We offer the convenience of installing and removing your seasonal lighting to make your property welcoming and festive. No need for you to climb a ladder!
Incorporating Xeriscaping to Save Water
We strive to work in harmony with the natural environment, and xeriscaping is a method of landscaping designed to reduce water consumption on your property. Using specific native plants, we provide an attractive landscape while conserving water.
Landscape Installation for Both Home and Office
We carefully execute every detail in your custom landscape design to create the perfect outdoor environment. Every aspect adds to the beauty and purpose of your outdoor area. With excellence in workmanship we give every detail the level of quality it deserves. We cover all areas of landscaping for your home and business. Learn more about our Landscape Installation services.
Sod Installation for Thriving Lawns
Vibrant, green lawns are an important element in a landscape to provide open areas for your family activities. The health of your lawn begins with careful preparation of the soil and proper laying of the sod. We aim to provide you with fresh expanses of grasses that can handle all traffic levels and still look great!
Hardscaping Elements to Achieve Balance
The huge Texas sky is the limit when it comes to hardscaping elements for your property. Through the addition of thoughtfully placed walls, patios, walkways, driveways, landscaping rocks, decks, and pergolas, we create the perfect complement to your gardens and foliage. It is all part of the long-lasting success of your landscape installation.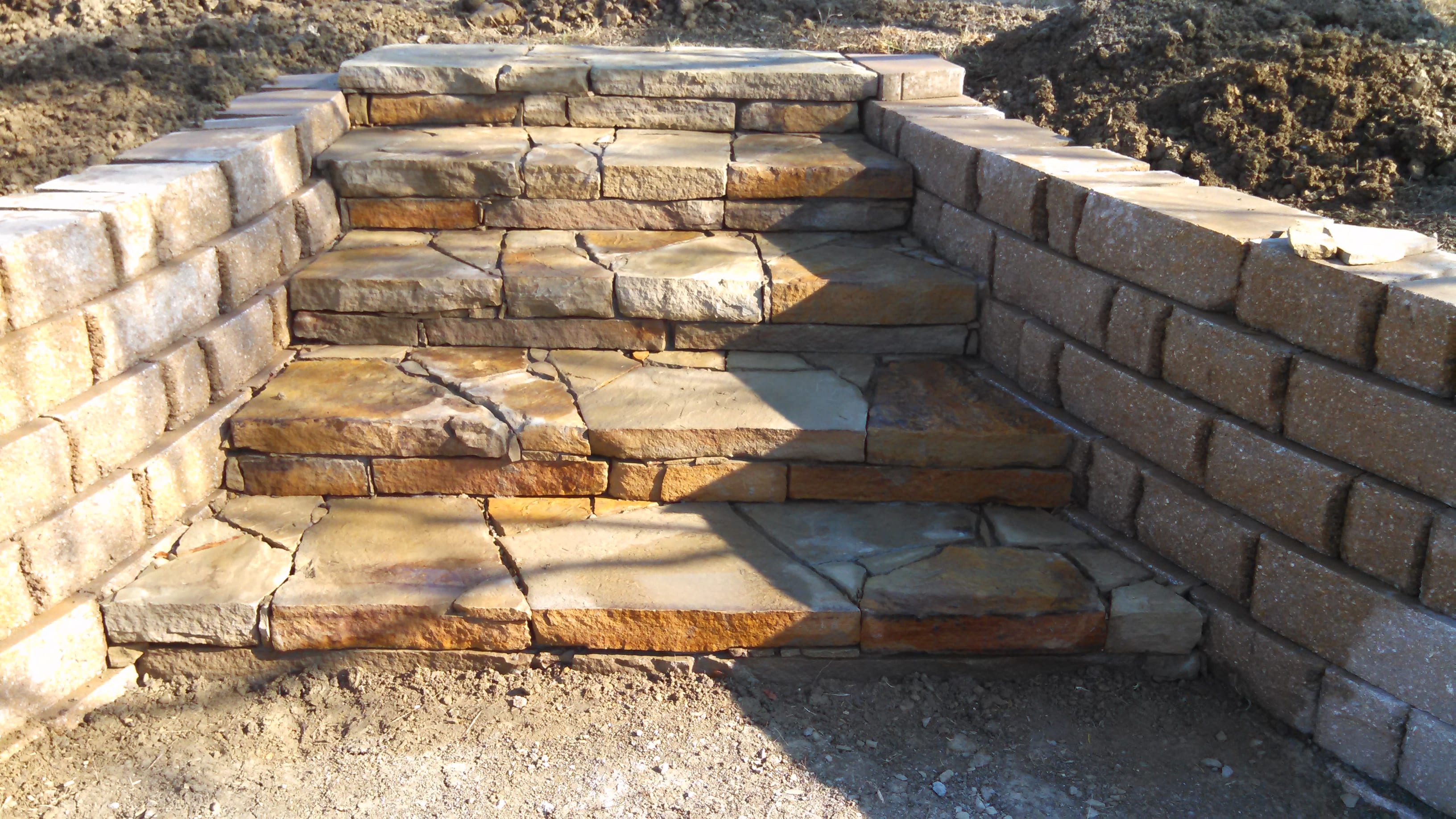 Retaining Walls for Dramatic Effect
In a landscape design, retaining walls made of hard, durable materials, such as concrete, stone or brick are used to create areas that add height and depth to the environment. With vision and creativity, we transform a plain yard into an exciting outdoor space that challenges the imagination. We enjoy bringing your property to life!
Creating Functional Patios for Both Texas Seasons
Our weather in the North Texas area may seem more like two seasons than four, but our warm weather means we can enjoy the outdoors all year long! A patio is the first extension from the inside of your home to your outdoor environment, and our landscape contractors have the skills to help you make the most of your space. The sheer number of choices you have can be overwhelming. We help you narrow it down to make your patio work best the layout of your house, yard, and your personal needs. We start by determining the many ways that it will be used by you and your family.
Enjoy the colors, textures, and scents of the great outdoors from your own home. Find more landscape inspiration on our portfolio page.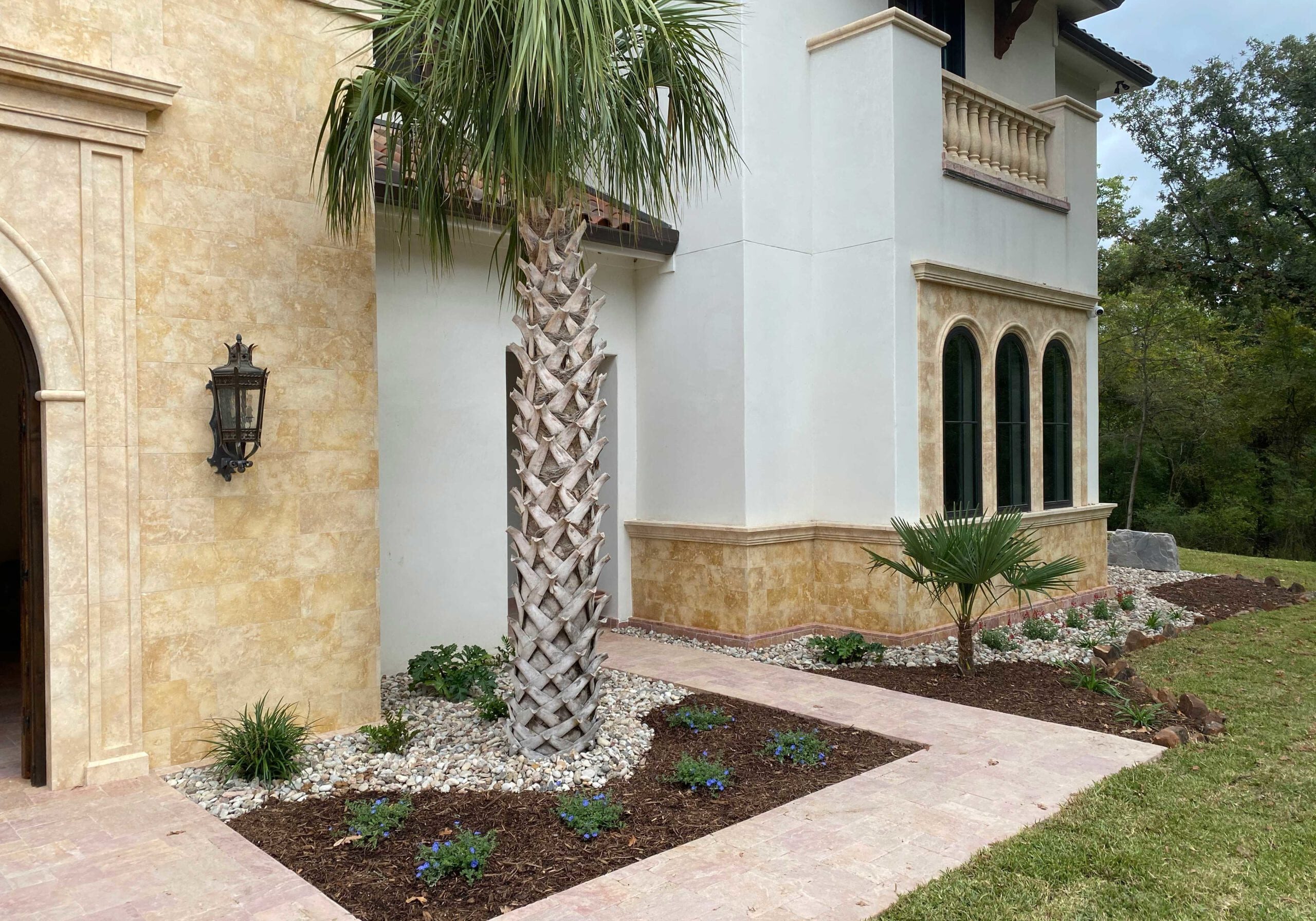 A Proven Process from Beginning to End
Our landscape design process begins with your first phone call. If you are interested in our design services, we'll set up a consultation at your property. We'll go over your landscape area together, talking about your ideas and gathering initial data. You can ask us questions, and we'll ask a few of our own. The initial consultation is for learning about each other and how Tex-Scapes can help you. We hope you'll come to trust us as we begin a new professional relationship.
After the first consultation, we'll come up with a design plan. We always custom-make our landscape designs. Everything is based on your unique property and your needs. We will explain this first design plan to you in detail, and you'll have the opportunity to tell us what you think. We count on your honest input, so that we can create a landscape you'll enjoy.
At Tex-Scapes, we take into account your budget and timeline. Your time and money are valuable. That's why our process includes clear estimates of the costs and the time it will take to complete the project. We will also list the materials that will be used in your landscape. If you ever have any questions, we're right here! We'll take the time to listen and answer your questions.
Connecting Your Outdoor Area with Beautiful Walkways
We excel at building charming gardens, inviting family recreation areas and functional spaces that make it possible for you to live well in the outdoors. Walkways are the connecting points between all the unique areas in your landscape. They make your exterior living space accessible to everyone. We design them to be functional, while adding artistic value.
Professional Stump Removal Services
When it is necessary to remove a tree, the biggest job can be removing the stump. Leaving the stump means it has the potential to sprout new growth, or the root structure can interfere with nearby foliage. As horticultural experts we are knowledgeable in the methods necessary to achieve the task completely and safely.
Expert Sprinkler Installation and Repair
A major part of landscape construction is the irrigation system. It enables control over the volume of water being used, so that your plant life receives sufficient moisture. It also saves you from many hours of hand watering your lawn and gardens. A stunning landscape can be designed to require little attention. You can rely on our industry expertise for the best sprinkler installation and repair.
Drainage Installation for All Seasons
We excel in designing incredible green spaces that work in harmony with the environment while being low maintenance. Given that the chance of precipitation varies throughout the year in Ennis, Texas, our intent with your drainage installation is to manage rainwater runoff in any season for your home or commercial property.
Grading and Underground Drain Installation
In the process of upgrading your property, our skilled tradespeople take care of all the dirty work! We do the soil removal, excavation and grading. We specialize in underground drain installation (French drains) to prevent water damage to existing structures. These are essential phases that establish the base for your finished landscape, while achieving moisture consistency around your foundation.
Experienced in Business and Commercial Landscaping
It is a well-known fact that first impressions are hard to shake. Commercial landscaping of is an opportunity for you to present your organization as polished and professional. It provides an improved environment for your clients and workers. It is an investment that can enhance sales and productivity. Our design and installation team will work with you to support your business mission from start to finish.
Our Landscape Contractors Use Inspiration to Renovate Your Environment
We are proud to work with homeowners and business owners to make the most of your outdoor space. Our design team partners with you to determine your preferences, how the space will be used and the current layout of the land. Our goal is to add value to your property by using landscaping in a way that suits your lifestyle or commercial application.
Our knowledge of the local climate and plant life makes it possible to deliver landscapes that exceed your expectations. From design to landscape installation, we create inspired extensions of your home or commercial property.
Visit our nursery and garden center conveniently located in Ennis, Texas, to view our extensive selection of hardscape materials, trees, bedding plants, and shrubs. You may speak with one of our landscape specialists or contact us today to schedule a consultation with one of our professional landscape contractors.
Ready to get started on your project?
Schedule your Project Planning meeting online now!