High School Students Gain Valuable Experience, and Tex-Scapes Gains Future Employees
Tex-Scapes Nursery and Landscape is proud to offer a high school Apprenticeship Program, which allows teens a chance to learn a trade in the green industry. We believe the green industry is the most fulfilling career choice of our lifetime. By giving high school students a chance to work at our company, we hope to inspire and train the future generation.
The Apprenticeship Program has been evolving and growing over time. It began with our growth partnership program in which students grow a crop inside hanging baskets. They do all the work from start to finish. We picked out the plants and provided the materials, and we instruct them on the growing process. When the students finished, we market the hanging baskets to the community through our garden center. We continue to see success, one student after another with programs like these.
We made a video that further explains the program and gives you one student's perspective on the process. This student is now a full-time employee at Tex-Scapes. We have also encouraged her to go through the Texas Nursery and Landscape Association's nursery professional program so that she can further her knowledge and gain certification.
The Apprenticeship Program begins in the classroom. We show the above video to students and let them see how the program has worked out for one student. We leave applications with the students, which they can fill out if they are interested. We offer multiple positions, and we are excited to expand the program even more. There are so many positions available in the green industry, and we love to see young people learning the trade and gaining valuable experience that they can actually use.
How Can Our Apprenticeship Program Benefit You?
If you are part of our community in Ennis, Waxahachie, Corsicana, or nearby areas of Texas, then you can experience the benefits of our Apprenticeship Program.
We give the future generation an opportunity to be part of the green industry.

We train students in a career that they can use in the future.

We give students guidance and instruction that may be shared and built upon wherever they choose to go later.

Students who don't plan on going to college can learn valuable skills that make them employable.

Some apprentices may decide to continue their careers at Tex-Scapes.
However you look at it, this program works for the good of our company, the students who participate, and our overall community. We are extremely proud to bring this program to our local schools and teach kids about the value of the green industry.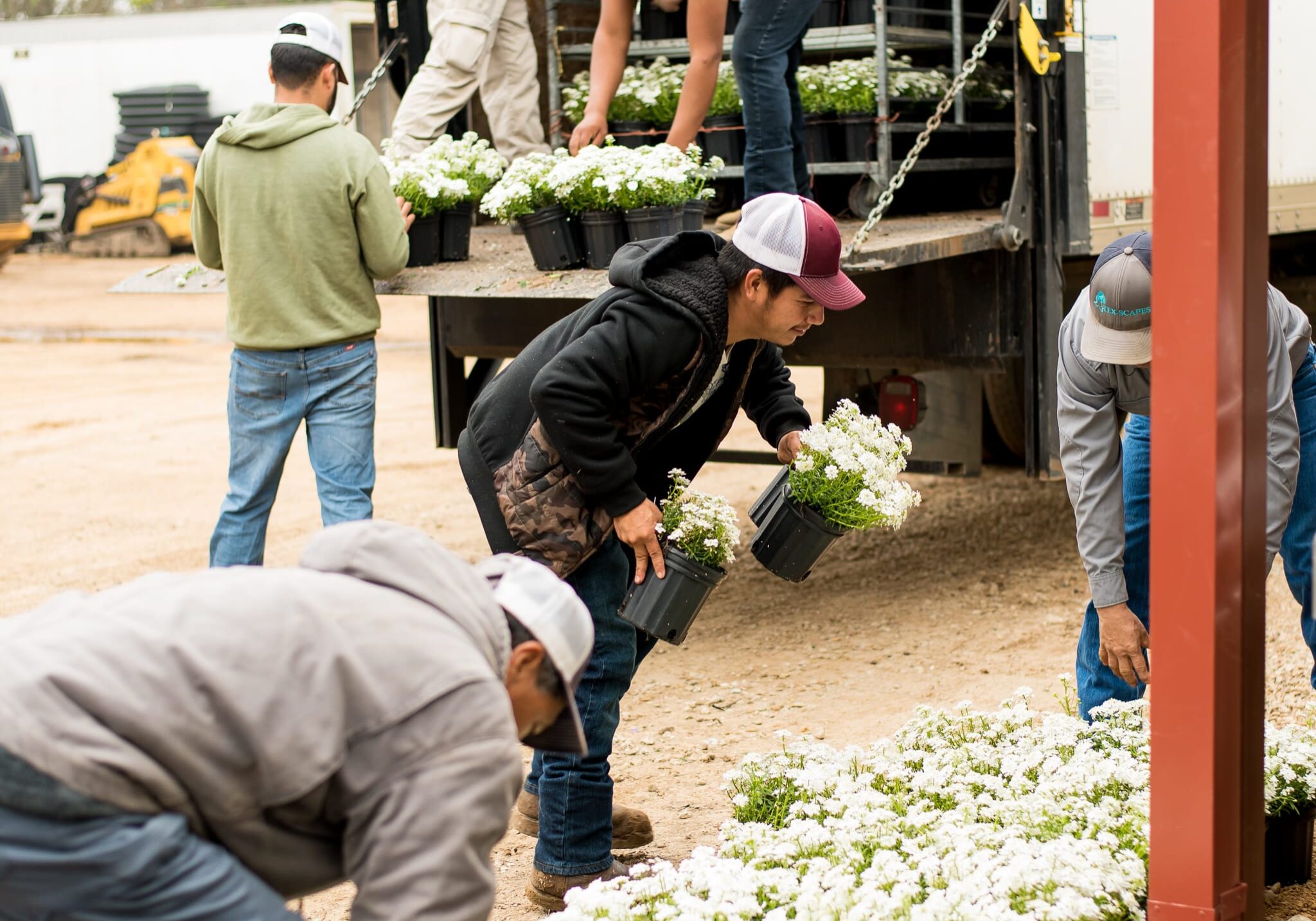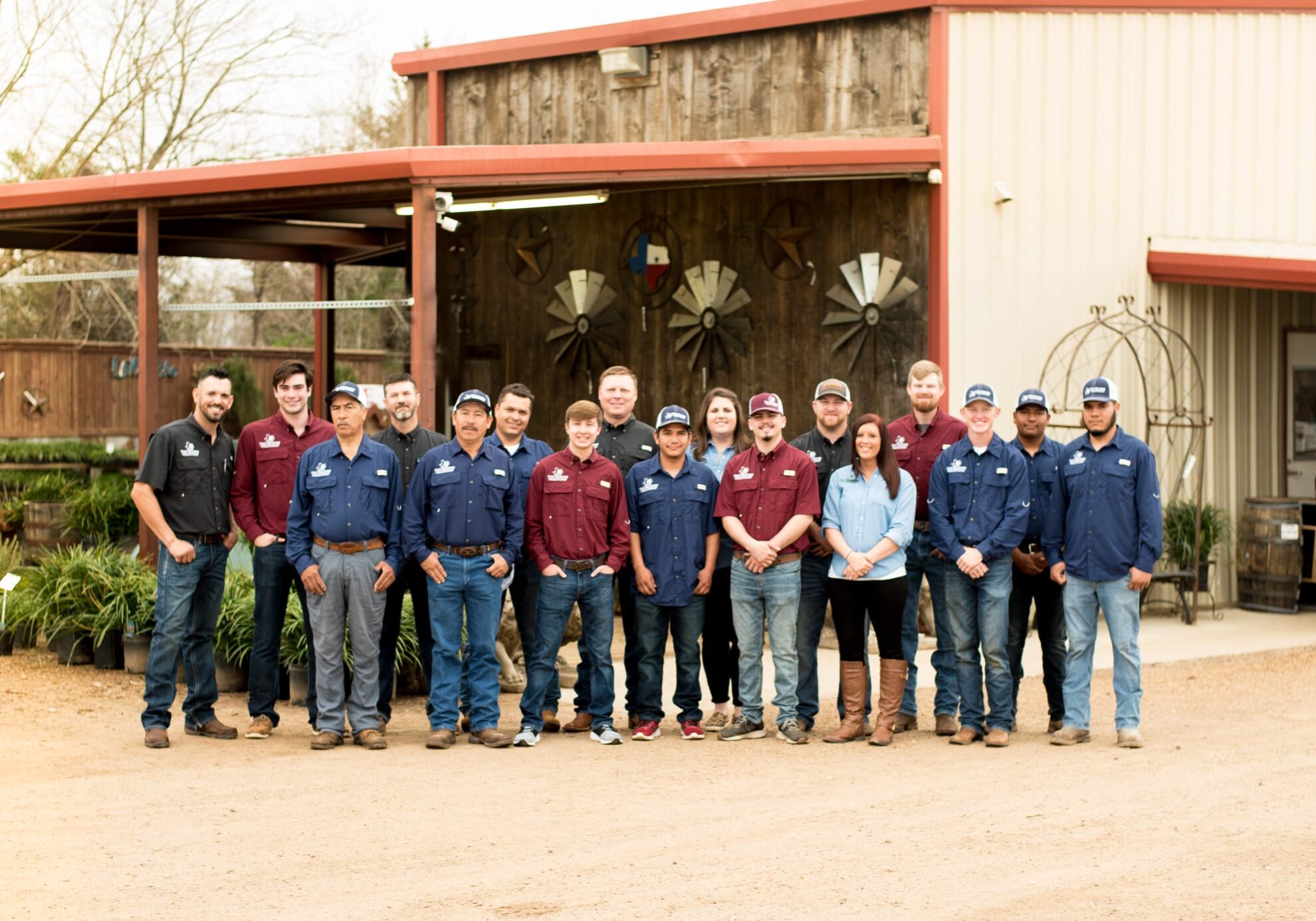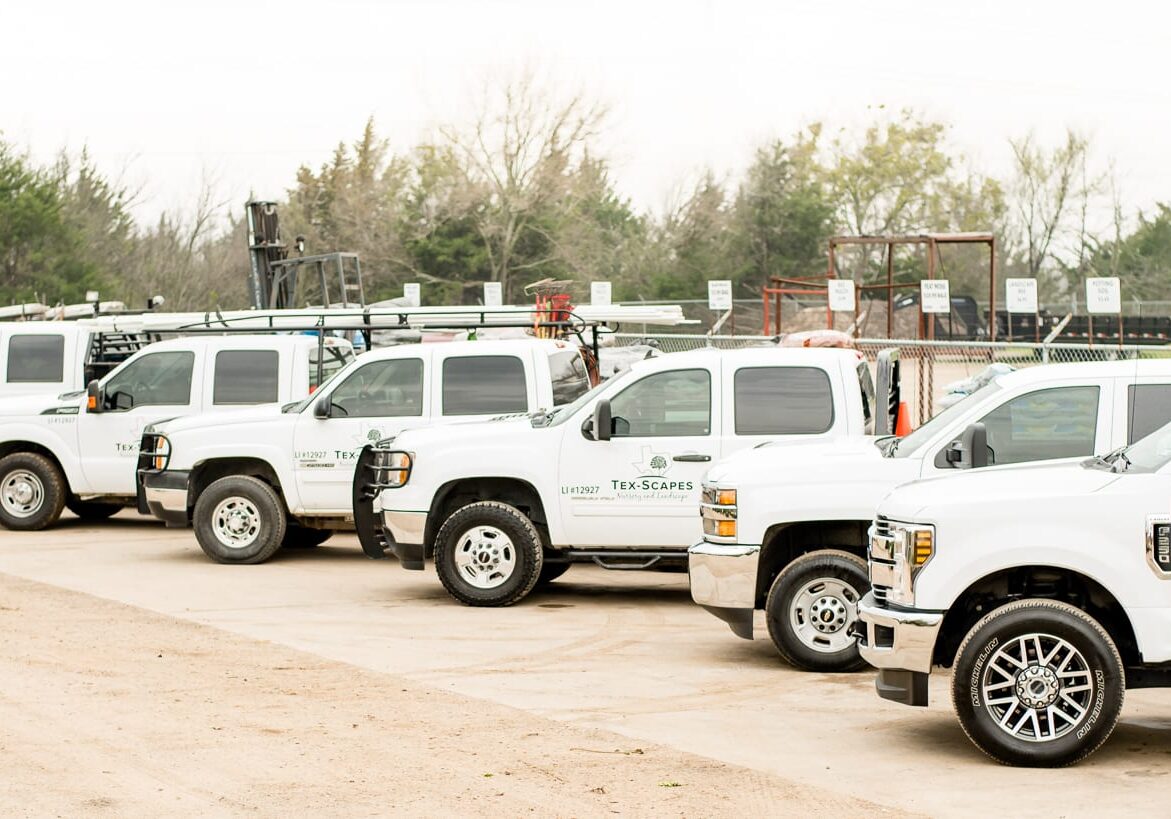 A Few Words from Happy Tex-Scapes Customers
A big Tex-Scapes thank you to our valued customers for sharing these kind reviews on Yelp and Google Reviews!
A Proven Process from Beginning to End
Our landscape design process begins with your first phone call. If you are interested in our design services, we'll set up a consultation at your property. We'll go over your landscape area together, talking about your ideas and gathering initial data. You can ask us questions, and we'll ask a few of our own. The initial consultation is for learning about each other and how Tex-Scapes can help you. We hope you'll come to trust us as we begin a new professional relationship.
After the first consultation, we'll come up with a design plan. We always custom-make our landscape designs. Everything is based on your unique property and your needs. We will explain this first design plan to you in detail, and you'll have the opportunity to tell us what you think. We count on your honest input, so that we can create a landscape you'll enjoy.
At Tex-Scapes, we take into account your budget and timeline. Your time and money are valuable. That's why our process includes clear estimates of the costs and the time it will take to complete the project. We will also list the materials that will be used in your landscape. If you ever have any questions, we're right here! We'll take the time to listen and answer your questions.
Tex-Scapes Offers All the Landscaping Services You'll Need and More
These popular landscaping services cover your needs in the Ennis area:
Our year-round garden store and nursery in Ennis, Texas is a great place to visit and gather inspiration for your landscape! Find your favorite plants, trees, and shrubs in our large nursery, and then head on over to the garden store to stock up on gardening supplies. We have fertilizer, organic products, potting soil, gardening gifts, and fun decor. If you have any questions, our friendly and knowledgeable staff is happy to help you!
Working Hard for a Better Environment in Ennis, TX and Nearby Areas
Caring for Texas' finest properties is what we do. Our landscaping business provides services to homes and commercial businesses to all these areas:
Explore our service area page for more information.
Find Out How You Can Apply to Our Apprenticeship Program
If you are a high school student interested in learning more about Tex-Scapes' Apprenticeship Program, we encourage you to contact your local high school. You may want to ask your career technologies director, horticulture department teacher, or agriculture teacher about the possibility of partnering with Tex-Scapes. We also work with the Future Farmers of America (FFA). 
Let us know if you have any questions!
Ready to get started on your project?
Schedule your Project Planning meeting online now!