The Tex-Scapes Tree Experts Can Help You Pick Out the Right Palm Tree for Your Home or Business
The Tex-Scapes Garden Store and Nursery keeps a number of palm trees on hand throughout the year. We love palm trees for their distinctive fan-like leaves and the way they add interesting shape and texture to any landscape. They look stately growing in rows along a driveway, and they provide instant architectural interest when grown individually or in groves. However you decide to use palm trees in your landscape, we can help you pick out the right trees. We only offer varieties that grow well in our Ennis, Texas climate. If you know what type of soil you have on your property, let one of our knowledgeable employees know, and we'll direct you to the trees that will grow best in that soil. It's also good to know whether your palm trees will be in direct sunlight or in a shady area.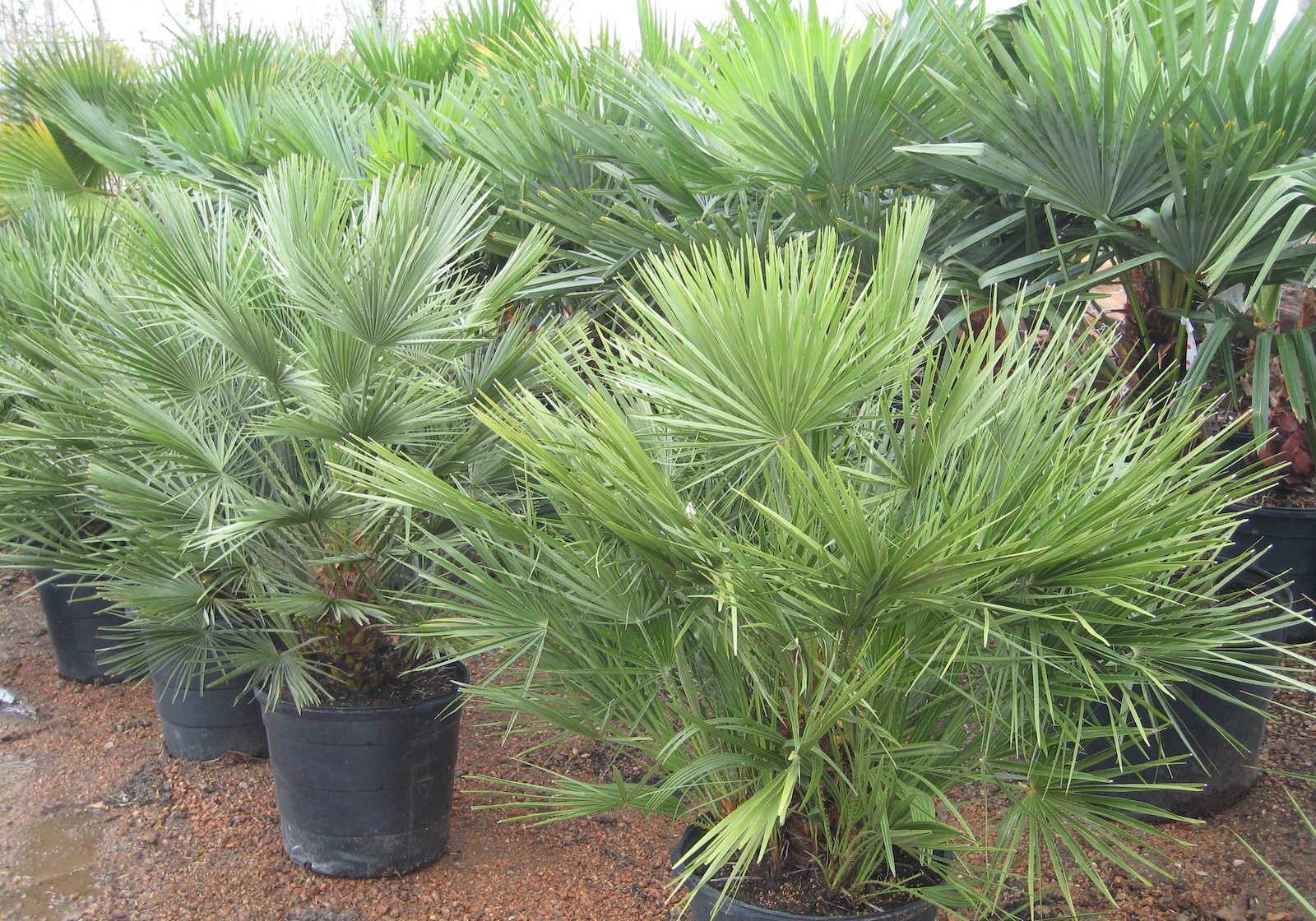 Diverse Selection of Palm Tree Varieties that Grow Well in Texas
Palm trees come in a number of different varieties, and they range widely in height and canopy size.
Dwarf Palmetto.

This is another native palm, and it can thrive in most parts of Texas. The fronds grow from the ground because this variety does not have a trunk. Therefore, it is a shorter palm tree, only growing 2-7 feet tall.

Mediterranean Fan Palm.

This palm grows slowly to a maximum height of 15 feet. It's good for growing under power lines. When it matures, it develops suckers, which you can transplant or else leave alone so the tree becomes a group of trees.

Pindo Palm.

This palm is also cold-hardy and tolerant of heat and humidity. It grows slowly, but when it has matured its large downward-curving fronds look amazing. You can make wine and jelly from its fruit.

Sago Palm.

Sago palm trees grow slowly, but they can live for a century or more! They have large trunks, grow up to 10 feet tall, and have a crown of stiff fronds that look a bit like bird feathers.

Windmill Palm.

This versatile palm tree grows well in many different climates. It grows 20-40 feet tall with a canopy of beautiful green fan fronds. The windmill palm serves well as an accent tree.

Florida Sabal Palm. This fan palm is native to the southeastern United States, Cuba, and the Bahamas. Sabal palms are extremely salt-tolerant and can grow near the coast. This one is also frost-tolerant and can survive short periods of low temperatures.
These are just some of the palm tree varieties we keep in our nursery. Stop by to see our full selection!
A Few Words from Happy Tex-Scapes Customers
A big Tex-Scapes thank you to our valued customers for sharing these kind reviews on Yelp and Google Reviews!
Plan Your Landscape for Ultimate Health and Beauty
When your landscape is planned out on paper, it may look great, but you can't be sure the trees and plants will survive the year. That's where the expert advice from our employees can really save you a lot of time and money. We can recommend the palm trees and plants that will thrive in your landscape, so you can have long-lasting natural beauty with minimal maintenance.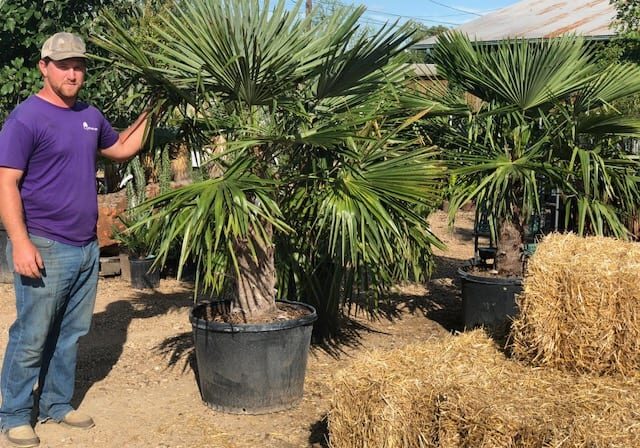 A Proven Process from Beginning to End
Our landscape design process begins with your first phone call. If you are interested in our design services, we'll set up a consultation at your property. We'll go over your landscape area together, talking about your ideas and gathering initial data. You can ask us questions, and we'll ask a few of our own. The initial consultation is for learning about each other and how Tex-Scapes can help you. We hope you'll come to trust us as we begin a new professional relationship.
After the first consultation, we'll come up with a design plan. We always custom-make our landscape designs. Everything is based on your unique property and your needs. We will explain this first design plan to you in detail, and you'll have the opportunity to tell us what you think. We count on your honest input, so that we can create a landscape you'll enjoy.
At Tex-Scapes, we take into account your budget and timeline. Your time and money are valuable. That's why our process includes clear estimates of the costs and the time it will take to complete the project. We will also list the materials that will be used in your landscape. If you ever have any questions, we're right here! We'll take the time to listen and answer your questions.
See Our Complete Line of Landscaping Services
These popular landscaping services cover your needs in the Ennis area:
Our year-round garden store and nursery in Ennis, Texas is a great place to visit and gather inspiration for your landscape! Find your favorite plants, trees, and shrubs in our large nursery, and then head on over to the garden store to stock up on gardening supplies. We have fertilizer, organic products, potting soil, gardening gifts, and fun decor. If you have any questions, our friendly and knowledgeable staff is happy to help you!
Proudly Serving Homeowners and Business Owners in Ennis, TX and Nearby Areas
Caring for Texas' finest properties is what we do. Our landscaping business provides services to homes and commercial businesses to all these areas:
Explore our service area page for more information.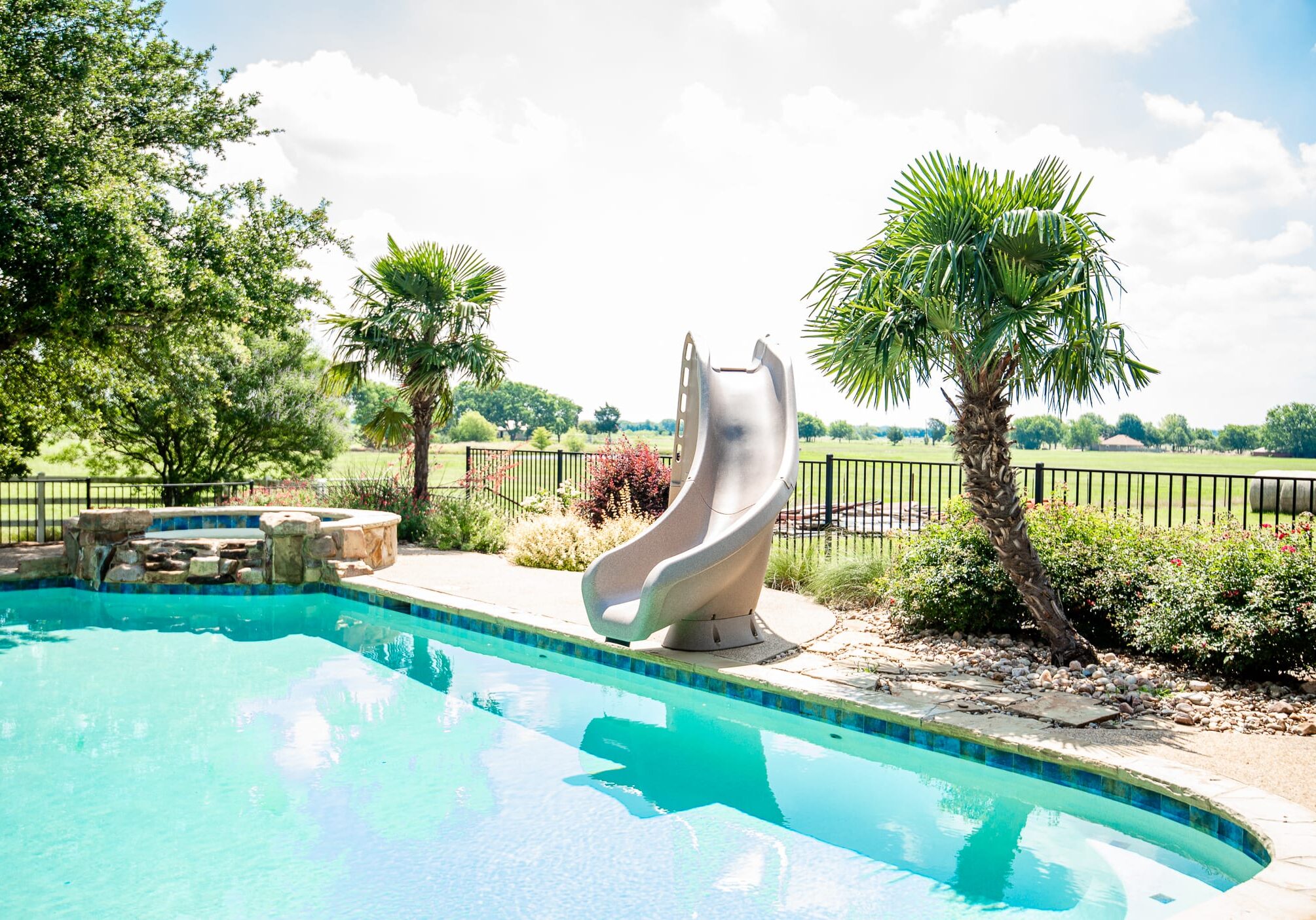 Come to Our Garden Store and Nursery to Select Your Palm Trees
Our Garden Store and Nursery is located in Ennis, Texas, and we are open year-round. You can find palm trees and hundreds of other plants and trees that thrive in our area of Texas. We encourage you to stop by and browse our huge selection. Ask questions while you're here, so you can make the best decision for your unique landscape. If you'd like to ask us a question right away, feel free to call us or contact us online. 
Ready to get started on your project?
Schedule your Project Planning meeting online now!