Add Style and Function to Your Outdoor Area with a Customized Paver Patio
Trust the experienced patio builders at Tex-Scapes Nursery and Landscape to design and build you an amazing paver patio for your home or business. We listen closely to your ideas and suggestions, so that we can create the perfect patio. Our paver patios are made from the highest quality materials, and they are constructed to last for years. We also ensure the patio looks good with your home's architecture and the surrounding landscape.
Adding a patio onto your home gives you extra living space. You can use it as an outdoor dining area, a family gathering spot, or a private nook meant for personal relaxation. You can entertain family and friends on your patio, decorate it with your favorite potted plants, and add some fun seasonal decor from our garden store. Keep reading to learn more about paver patios and how they can make your Ennis, Texas home a better place.
Our Experienced Patio Builders Can Create the Patio of Your Dreams
As you explore your options for a new paver patio, consider these common types that we can build for you:
Stone Pavers.

The stoneyard at Tex-Scapes is full of beautiful stones of different types, textures, and colors. Natural stone pavers are a popular choice for patios because they add an authentic, rustic atmosphere to your home. The stones are each a unique shape, and we piece them together like a puzzle. They stand up to the weather well and retain their colors. Let our team design and install an attractive stone paver patio for your home.

Slate Pavers.

Slate has the look of natural stone, but the pavers don't cost as much. You still achieve interesting effects with texture and color. Slate pavers usually come in rectangular shapes.

Concrete Pavers.

If you prefer a more uniform look, you might choose durable concrete pavers. The pavers come in many different sizes and colors, and they are usually more affordable than stone. 

Brick Pavers.

Give your outdoor area a historic appeal with a brick patio. The bricks can be laid in simple or complex patterns, achieving different effects. They are affordable, very durable, and hold up to heavy foot traffic.
Getting a customized patio means you decide where it will be in your yard, how far it extends out, how wide it is, and whether you want anything built into it, such as garden boxes, a fire pit, steps, or a wall. We make the process hassle-free, asking you all the right questions, so that you will be completely aware of your options and educated in your final decisions.
A Few Words from Happy Tex-Scapes Customers
A big Tex-Scapes thank you to our valued customers for sharing these kind reviews on Yelp and Google Reviews!
A Proven Process from Beginning to End
Our landscape design process begins with your first phone call. If you are interested in our design services, we'll set up a consultation at your property. We'll go over your landscape area together, talking about your ideas and gathering initial data. You can ask us questions, and we'll ask a few of our own. The initial consultation is for learning about each other and how Tex-Scapes can help you. We hope you'll come to trust us as we begin a new professional relationship.
After the first consultation, we'll come up with a design plan. We always custom-make our landscape designs. Everything is based on your unique property and your needs. We will explain this first design plan to you in detail, and you'll have the opportunity to tell us what you think. We count on your honest input, so that we can create a landscape you'll enjoy.
At Tex-Scapes, we take into account your budget and timeline. Your time and money are valuable. That's why our process includes clear estimates of the costs and the time it will take to complete the project. We will also list the materials that will be used in your landscape. If you ever have any questions, we're right here! We'll take the time to listen and answer your questions.
Make a Great Impression on Your Family, Friends, and Neighbors with a Beautiful New Paver Patio
We work hard to make sure you are completely satisfied with your new patio. That's why we know you're going to be proud of the new addition to your home and landscape! Take a look at our portfolio to view interesting paver patios and other landscaping elements we have installed in and around Ennis, Texas.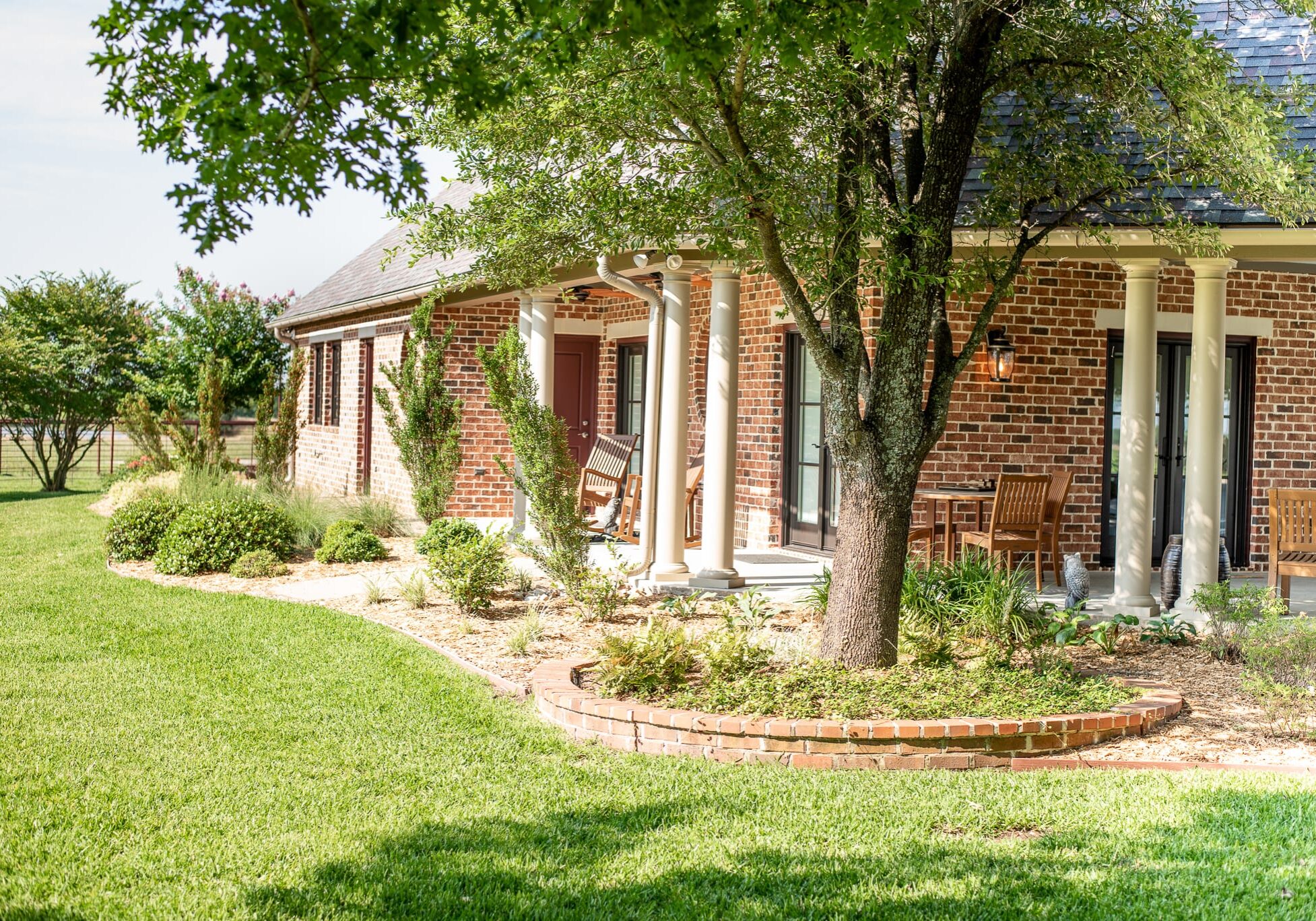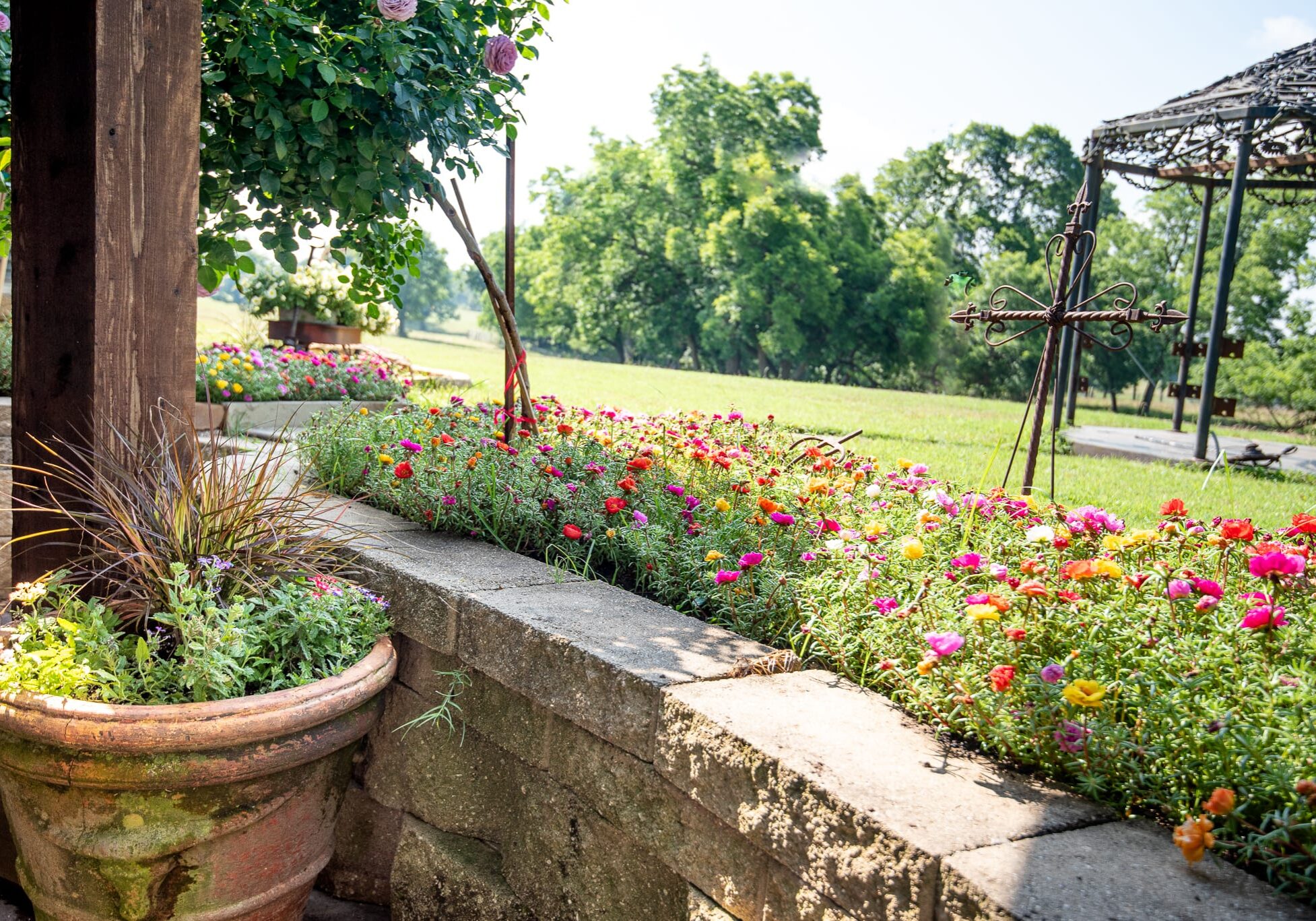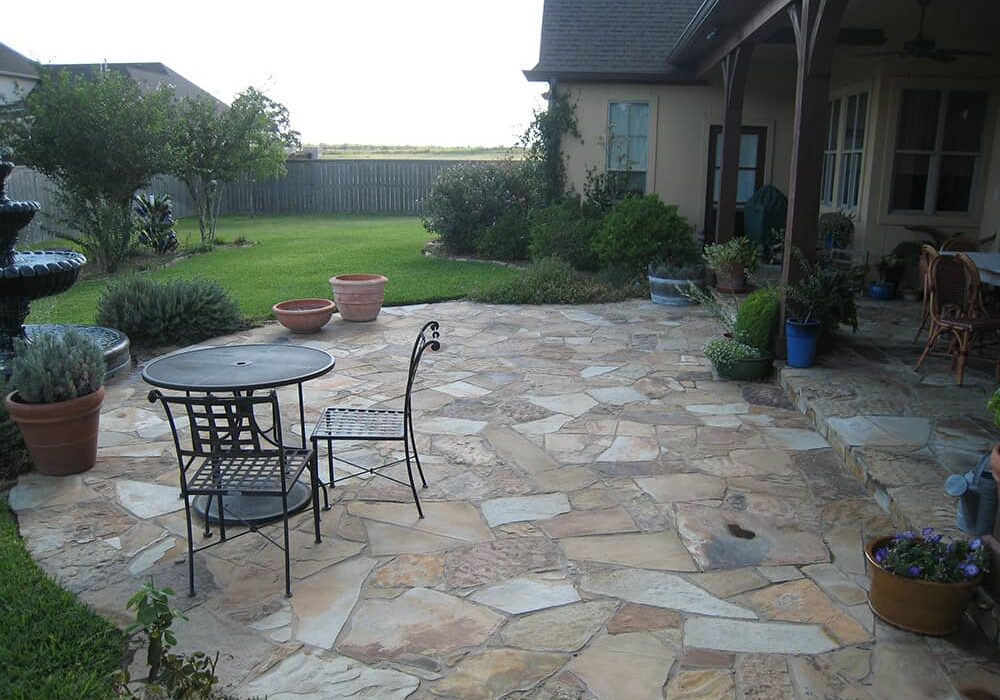 Our Proven Process Leads You Step-by-Step to Your Completed Project
Enjoy the ease of working with Tex-Scapes. We value honesty and good communication throughout the entire process, so you will always be ready for the next step.


Initial Consultation.

We take a look at your home and landscape and discuss your patio needs and ideas.

Design Plan.

Our professional designers put together an initial patio design based off the first consultation.

Review.

We talk about the design plan with you, and you can make suggestions.

Final Design.

We finalize the design, complete with estimated costs, a list of materials, and an approximate timeline.

Installation.

When you approve the design, our team transitions into the construction phase. We work efficiently and carefully to give you long-lasting quality.
Complement Your New Patio with Another Tex-Scapes Landscaping Service
Tex-Scapes offers a full range of landscaping services, including:
We also operate a year-round garden store and nursery at our location in Ennis, Texas. Choose from hand-picked plants, trees, and shrubs. Stock up on gardening supplies, including fertilizer, organic products, and potting soil. Find gifts and decor in our well-stocked store. If you have any questions, our friendly and knowledgeable staff is happy to help you!
Let's Get Started on Your New Paver Patio!
Anticipating a new patio for your house is exciting. You've come to the right place for professional design and installation of your unique paver patio. Contact our team to schedule a consultation, so we can begin the process. We look forward to hearing from you!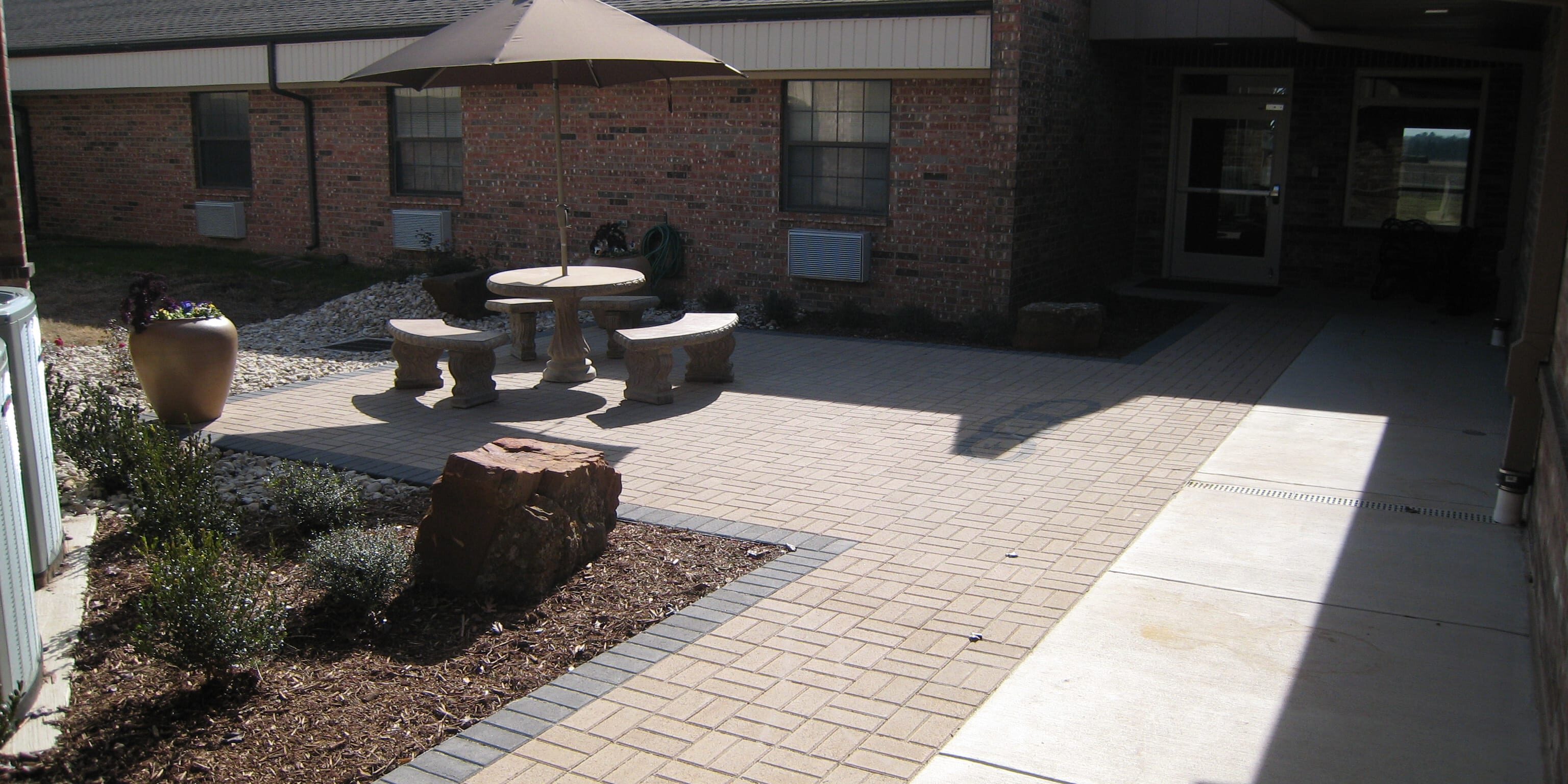 Ready to get started on your project?
Schedule your Project Planning meeting online now!