Visit Our Garden Store in Ennis for All Your Garden Needs!
Here in Ennis, Texas, caring for your garden or landscape is a year-round task. That's why we take pride in being the only full service nursery and garden supply store in Ennis, Texas, that's open every season of the year.
From beautiful and unique flowers to decor for your lawn and soil for your vegetable garden, our well-stocked nursery has everything you need. It's our goal to maintain a well-stocked, friendly, and locally-oriented garden shop that will meet all your needs—and help you create your ideal garden or landscape. Need seasoned firewood? We have that too!
A Few Words from Happy Tex-Scapes Customers
A big Tex-Scapes thank you to our valued customers for sharing these kind reviews on Yelp and Google Reviews!
A Proven Process from Beginning to End
Our landscape design process begins with your first phone call. If you are interested in our design services, we'll set up a consultation at your property. We'll go over your landscape area together, talking about your ideas and gathering initial data. You can ask us questions, and we'll ask a few of our own. The initial consultation is for learning about each other and how Tex-Scapes can help you. We hope you'll come to trust us as we begin a new professional relationship.
After the first consultation, we'll come up with a design plan. We always custom-make our landscape designs. Everything is based on your unique property and your needs. We will explain this first design plan to you in detail, and you'll have the opportunity to tell us what you think. We count on your honest input, so that we can create a landscape you'll enjoy.
At Tex-Scapes, we take into account your budget and timeline. Your time and money are valuable. That's why our process includes clear estimates of the costs and the time it will take to complete the project. We will also list the materials that will be used in your landscape. If you ever have any questions, we're right here! We'll take the time to listen and answer your questions.
What Do we Offer at Tex-Scapes Nursery and Landscape?
At Tex-Scapes, we offer a variety of services to our customers, including landscaping, irrigation, and drainage services. In our garden supply store, we have a flourishing nursery for native North Texas plants and a variety of products to meet all your gardening or landscaping needs.
Stoneyard Supplies for Hardscaping
If you're looking to ensure a strong, sturdy base for your landscaping efforts, we've got you covered. We're proud to carry all the supplies you might need for your landscaping and home-improvement projects, including:
Texas Patio stone and slabs
Moss Boulder
Chopped rock
Decomposed granite
If you visit our garden supply store and don't see what you're looking for, our professional and trained staff can help you find exactly what you need.
Everything You Need for a Beautiful Garden
There's nothing like a home garden. Sweet-smelling herbs, beautiful flowers, and wholesome vegetables for the whole family. We know organic gardening is important for many of our customers, so we stock a huge variety of organic supplies. Whether you need diatomaceous earth, organic compost and potting soil, or poultry base lawn food—our garden supply shop in Ennis, Texas, has it all.
For both novices and professional gardeners, we have everything you need to start and maintain your beautiful organic garden, such as:
Garden seeds
Vegetable plants
Mulch (cedar, pine bark, hardwood, black, and red varieties)
Compost
Potting Soil
Peat Moss
The best part? Whatever your needs—from garden soil to vegetable plants—our friendly garden center team is available to answer all your questions.
Care for Your Property with Fertilizers and Pesticide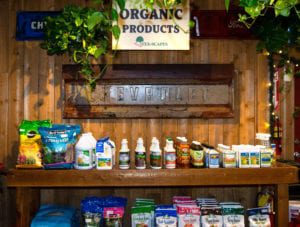 Looking to fight back against some of the critters that crawl in your garden or lawn? At Tex-Scapes, you'll find a huge range of fertilizers, fungicides, insecticides, and herbicides. Our highly-trained staff can help you decide what's best for your particular situation. For example, we know that many of our local customers use Tex-Scapes' 24-0-0 and 24-6-12. But we also offer Scotts Turf Builder, Winterizer, 15-5-10, 13-13-13, Tree & Shrub Food, and Bedding Plant Food.
Whether you're looking for something specific, like grub control or fire ant control, or you need some guidance on choosing the best fertilizer by climate and season, we're here to help.
Go Green With Native Plants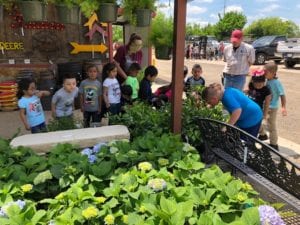 It wouldn't be a nursery without the plants. Here at Tex-Scapes, we carefully tend to the plants and trees that our customers need to beautify their homes or businesses. With a great knowledge of how different plants flourish in Ennis, we can help you create your ideal garden or landscape. We offer:
Growing and landscaping in North Texas requires in-depth knowledge of our soil and climate. We expect hot summers and mild winters. That's why we offer native and adopted plants that will thrive in Ennis and all of North Texas!
Eclectic Garden Decor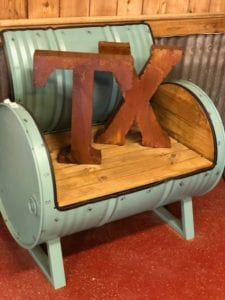 Whether you're looking to decorate your own garden or buy a gift for your green-thumbed friend, we have a huge selection of garden decor at Tex-Scapes nursery. From pottery to statuaries to fountains, you'll find something in our garden supply store to inspire your decorating sensibilities. Our gift shop makes a great stop to pick up wind chimes, bird feeders, and outdoor art—all to beautify your garden or landscape.
Wholesale for Professionals
If you're a landscaper or a home remodeler, we're happy to be your one-stop supply shop for wholesale soil, stoneyard supplies, and beyond. Everything that we offer is available for wholesale to professionals, and our friendly and knowledgeable team is available to ensure you get what you need for your business.
With superior service, an excellent selection, and products tailored specifically for our area, Tex-Scapes provides a premier garden supply store experience. If you want to learn more, you can reach out to us at any time—or stop by and see us at the Garden Store!
What Makes the Tex-Scapes Garden Store Special?
Premiere customer service. Throughout the process, our friendly staff ensures that you have an amazing experience as you design your home and outdoor living spaces.
Personalized service. At Tex-Scapes Nursery and Landscape, we go above and beyond. From the moment you step out of your car to loading and delivery at the end of your visit, we'll work to make sure you get what you need. Rest assured that you'll work with our knowledgeable staff from the beginning to the end of your visit, so you'll have a streamlined experience.
Hand-picked plants. As locals ourselves, we have the knowledge, experience, and education to back up all our products. When it comes to the plants in our nursery, we hand-pick products that work the best in Ennis.
Award-Winning. As a professional company in the Texas Nursery & Landscape Association, we're proud of the recognition we've received for our expertise. In fact, we've even won awards from local newspapers for our gardening and landscaping services.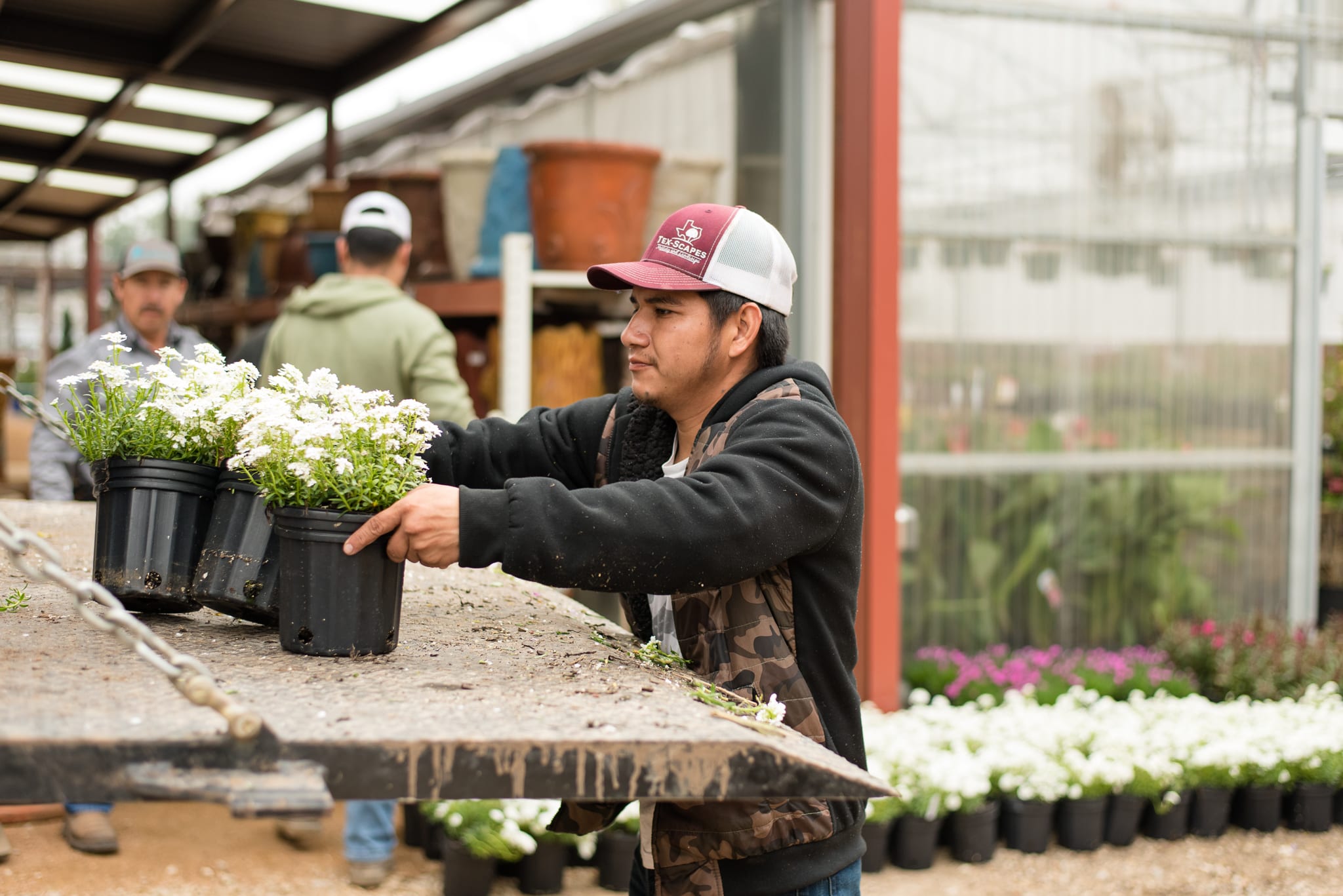 Visit the Premiere Garden Supply Store in Ennis, Texas
We love our garden supply store, and we think you will, too. Visit us at the following hours:
Spring Hours (March - May)
Monday – Friday: 8:00 am – 6:00 pm
Saturday: 8:00 am – 5:00 pm
Sunday – Closed
Monday – Friday: 8:00 am – 5:30 pm
Saturday: 8:00 am – 5:00 pm
Sunday – Closed
Tex-Scapes Nursery and Landscape: A Garden Center and More
There's nothing like keeping our nursery stocked year-round for our customers. Supplying our beautiful town of Ennis with plants and materials that beautify neighborhoods and communities is an amazing privilege for us. Though we love our garden supply store, we're proud to offer even more local services. At Tex-Scapes, we also offer unrivaled landscaping and drainage & irrigation services. If you're interested in learning more, please contact us or call us at (972) 875-1716.