It's a Holly, Jolly Time of Year, and We Have the Christmas Trees to Make it Extra Special!
What's your favorite part about the Christmas holidays? At Tex-Scapes, we love all the aspects of Christmas, from the cookies and presents to the caroling and lights displays. For many, the best Christmas memories center around the Christmas tree. Everything about Christmas trees has the potential for becoming a family tradition. You pick out the perfect tree, haul it to your Ennis, Texas home, set it up in your family room, decorate it, and put presents under it. Then, on Christmas Day, you gather your loved ones around the tree for a celebration that only happens once a year.
Tex-Scapes Nursery and Landscape wants to make your Christmas a little easier and little better by providing your family with a beautiful live Christmas tree to bring home this season.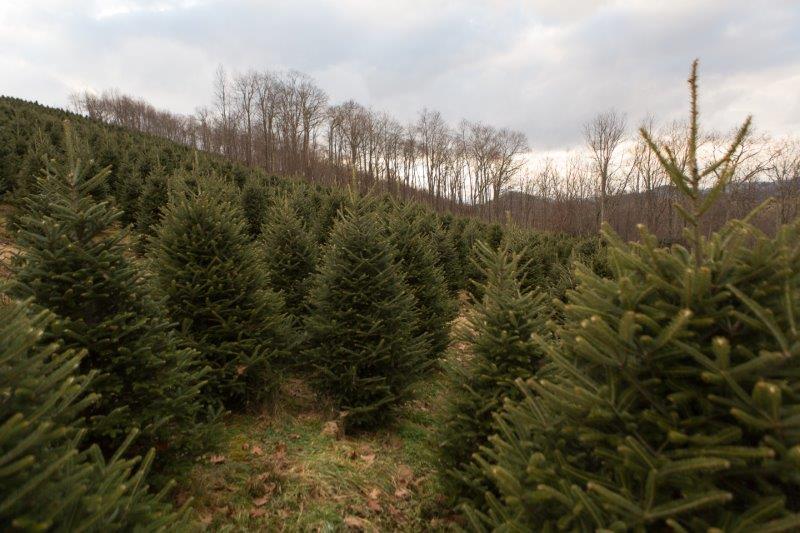 Quality Christmas Trees Available, Plus Whatever Else You Need to Make Your Home Holiday-Ready
The Tex-Scapes Nursery and Garden Store in Ennis is open year-round. When our customers start thinking about Christmas, we are already setting up the trees for you! This year we are offering two species of fresh cut, live Christmas trees:
Fraser Fir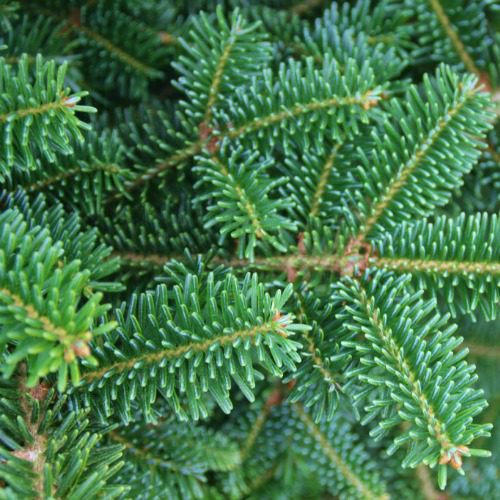 An ideal Christmas tree, this attractive evergreen has short, silver-green needles that aren't very sharp or prickly. They also give off a lovely pine-tree fragrance to fill your home with the scent of Christmas.
Noble Fir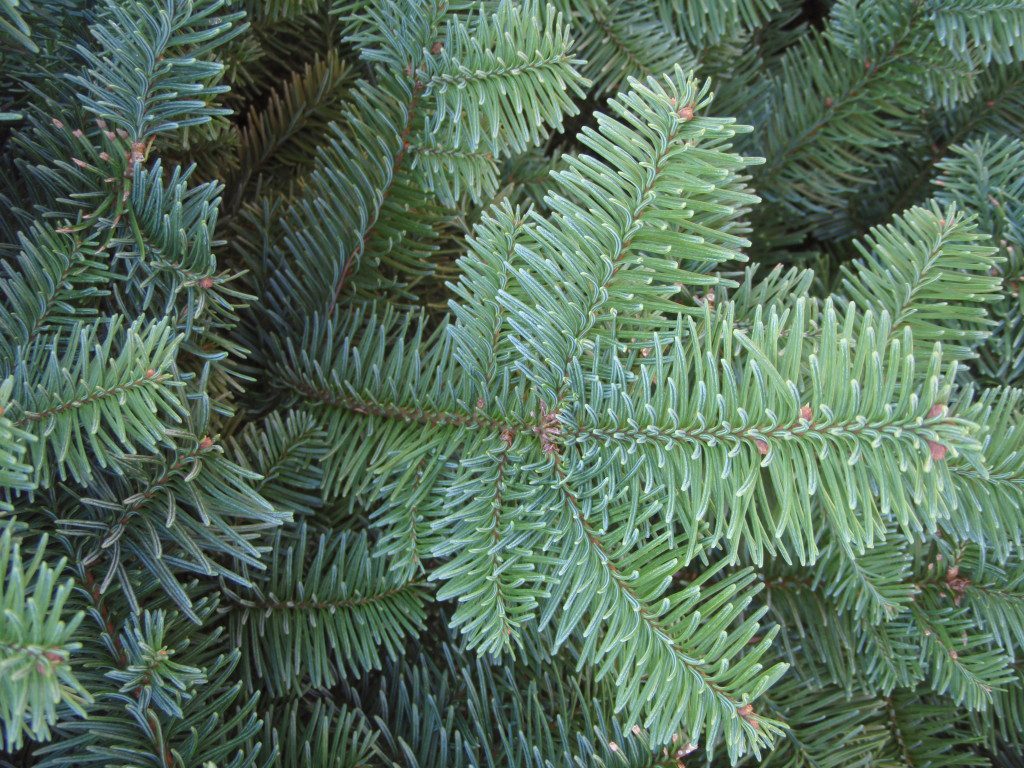 This popular tree features smooth needles that turn up, stiff branches that are great for holding heavy ornaments, and a tall, narrow profile. They also give off a wonderful scent, and are known to last a long time before dropping their needles.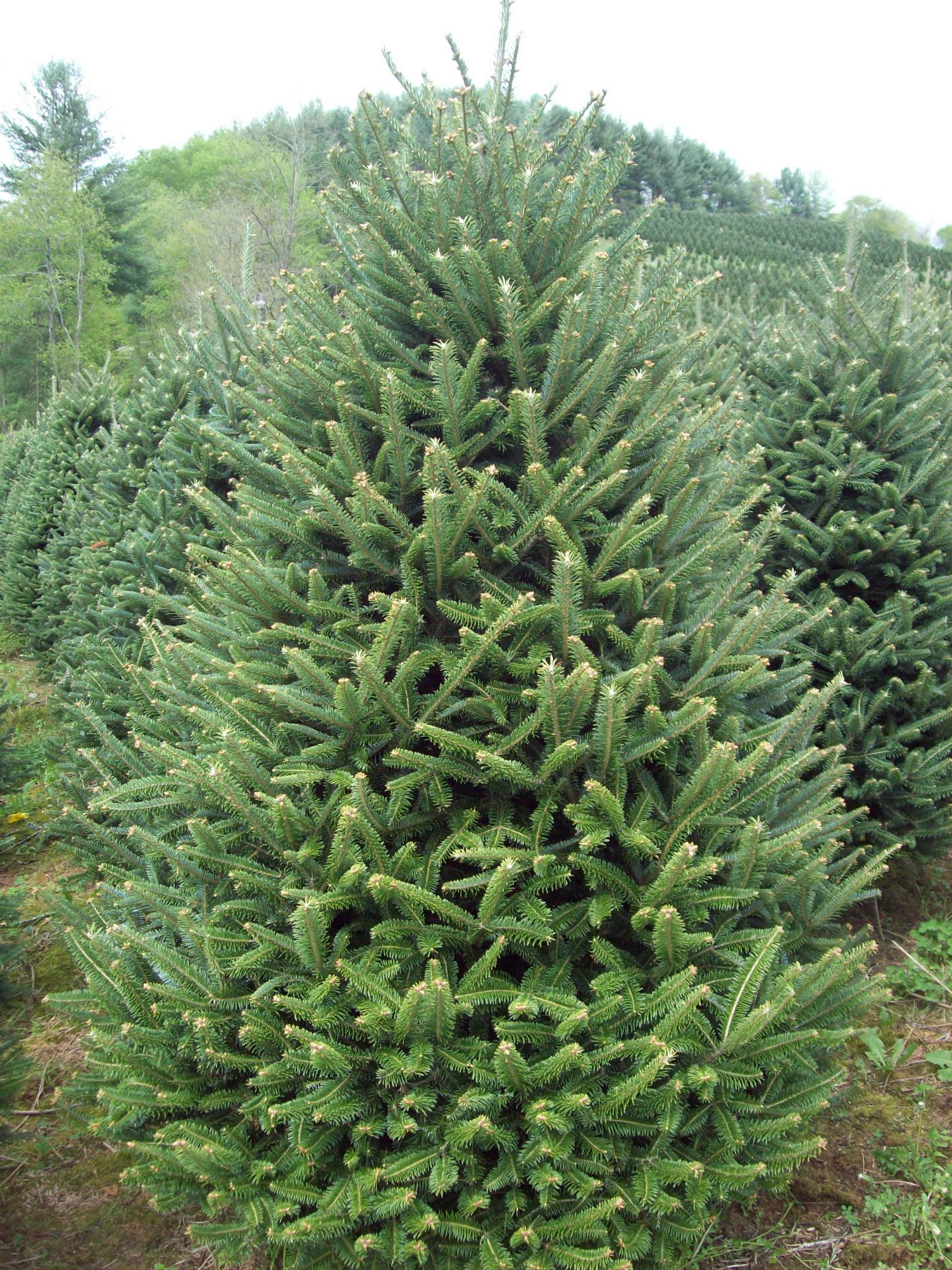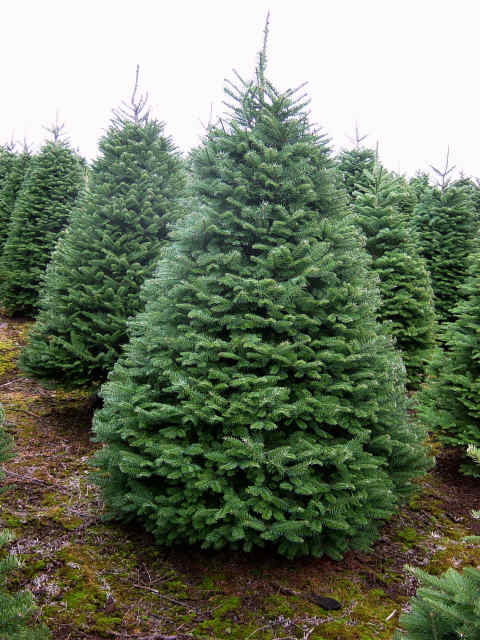 Why buy your Christmas Tree from Tex-scapes?
Size options: We offer sizes from 6 ft. to 9 ft. Make sure to measure your ceiling height before you come!
Wrapping for easy transport: When you come to pick up your Christmas tree, we will net wrap it for easier transport to your home.
Tree accessories and more: Need Christmas tree accessories? Don't worry! We have everything you need in our garden store. Buy Christmas tree stands, water bowls, wreaths, garlands, and even Christmas decor to make your tree and home festive and merry for the holidays.
A Few Words from Happy Tex-Scapes Customers
Tanya Hydes
This greenery is so nice, clean, and well stocked and organized. The people are very nice and genuine!! They know their stuff and always willing to help! Brett was so respectful and listened intently to our needs and concerns. We left with some good plants and compost as well as a plan for the future of our landscaping plans!! Thank you Brett!! Thank you Tex scapes!! We will be back!!
Britton Mann
I absolutely LOVE this nursery! Everyone is friendly and very knowledgeable. I recommend this place to everyone looking to make their outdoor living space beautiful.
Charlotte Fletcher
Tex-Scapes did a great job of removing existing overgrown landscaping and reinstalling landscaping. Quick, two-day process for our smaller lot with great results. Several compliments from neighbors, and a fair price for the amount of work done in completely removing several larger bushes, smaller trees, and existing plants and redoing several beds.
Deanne Miller
I live 30 minutes away and just discovered Tex-Scapes a few weeks ago and have been back twice since then. The quality of plants and flowers are phenomenal with a great price. All the staff is friendly and eager to help. Brett was hard working, exceptional in answering our questions, and loading our purchases in the truck. Thank you for your assistance!
Kelsey McMullen
I really enjoyed all the options this greenery had to offer. Brett Neal was very helpful with showing me the flowers, and was patient with my kids in the greenhouse! I highly recommend this place for your next landscaping purchase! And ask for Brett!
Erin Abay
We are so thankful for Texscapes! We had a garden bed put it in and due to the shelter in place we were unable to buy plants before it started. But thanks to Brett at Texscapes we are able to get all of the beautiful flowers we needed! He went above and beyond and was so kind. We chatted over the phone and he even video called me so I could pick out the exact plants I wanted, and that was so no small feat! We are beyond happy with Texscapes and Brett's customer service and personal touch. And thankful for their flexibility during this unprecedented time. Highly recommend!
Kasey Edward
Brett neal was so amazing today he literally helped us find everything we wanted and needed and if we had any questions he was right there to help us with the answer!!!! Thank you so much.

A big Tex-Scapes thank you to our valued customers for sharing these kind reviews on Yelp and Google Reviews!
How Can We Dress Up Your Home for Christmas?
Check out our spectacular display of Christmas trees. Picking out the perfect tree is a fun tradition for the entire family, so bring the whole crew to our location in Ennis, Texas. You'll also want to stop into our Garden Store for a peek at the wide range of wonderful items we sell there. Want to be extra-festive this year? Let our team put up a beautiful Christmas lights display on your home or business. 
Right Now is a Great Time to Think About Your Landscape
The holidays are busy with parties, shopping, decorating, cooking, and more, but they are also a good time to plan some landscaping changes. Give yourself the gift of fresh landscaping with one of Tex-Scapes' landscaping services:
We offer full service professional landscaping services, which complement the garden store and nursery side of Tex-Scapes. Customers all around Ennis, Waxahachie, and Corsicana enjoy the benefits of hassle-free landscaping from experts who know how to get your project done right the first time.
Need a Christmas Tree? Stop on In!
Preparing for the holidays can be both fun and stressful. Come to Tex-Scapes to get your Christmas tree shopping finished in one easy and exciting trip. Our live Christmas trees are sure to fill your home with the fragrance and spirit of the Christmas season. If you have any questions about the trees, our friendly and knowledgeable staff will be right there to help you out. Have a question right now? Give us a call, or contact us online, and we'll get right back to you. Merry Christmas!
Ready to get started on your project?
Schedule your Project Planning meeting online now!