We've Got Everything You Need For Your Organic Garden
Whether you're just getting started with organic gardening or you're a seasoned green thumb, come on in and see us at Tex-Scapes Nursery and Landscape. From the minute you pull up, you'll notice we're a friendly, helpful resource for all your landscaping and gardening needs. We'll help you get the materials you need to get your organic garden going and keep it thriving all year round.
A Few Words from Happy Tex-Scapes Customers
A big Tex-Scapes thank you to our valued customers for sharing these kind reviews on Yelp and Google Reviews!
A Proven Process from Beginning to End
Our landscape design process begins with your first phone call. If you are interested in our design services, we'll set up a consultation at your property. We'll go over your landscape area together, talking about your ideas and gathering initial data. You can ask us questions, and we'll ask a few of our own. The initial consultation is for learning about each other and how Tex-Scapes can help you. We hope you'll come to trust us as we begin a new professional relationship.
After the first consultation, we'll come up with a design plan. We always custom-make our landscape designs. Everything is based on your unique property and your needs. We will explain this first design plan to you in detail, and you'll have the opportunity to tell us what you think. We count on your honest input, so that we can create a landscape you'll enjoy.
At Tex-Scapes, we take into account your budget and timeline. Your time and money are valuable. That's why our process includes clear estimates of the costs and the time it will take to complete the project. We will also list the materials that will be used in your landscape. If you ever have any questions, we're right here! We'll take the time to listen and answer your questions.
Our Garden Center Is Stocked With Hand-Selected Items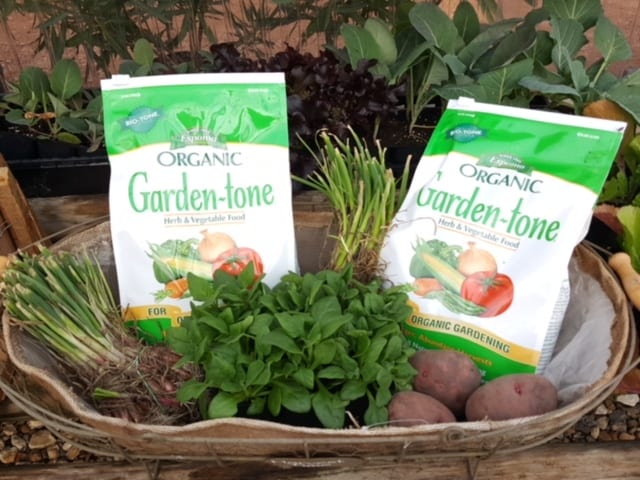 We're the only year-round garden shop center in Ennis, Texas, and we pride ourselves on our awesome selection. Walk for a spell through our beautiful selection of plants, trees, and shrubs. Spend some time browsing our garden products, pottery, and stone benches, and you'll see we're different. We know what gardeners need and we keep our shelves stocked with the best hand-selected items we can find.
We Have A Huge Selection Of Organic Products
When it comes to organic gardening products, we can't be beat. Our loyal customers come from miles around to stock up on the essentials. Not sure exactly what you need? Don't worry! We'll be on hand to answer any questions you have and to offer our expert advice when you need it. Know what you want? Great! And if you need anything else—just holler!
Some of Our More Popular Organic Products Include:
Dried Molasses
Garrett Juice
Corn Gluten Meal
Green Sand
Lava Sand
Expanded Shale
Poultry Base Lawn Food
Diatomaceous Earth
And that's just the beginning!
We Sell Bulk Gardening Materials Too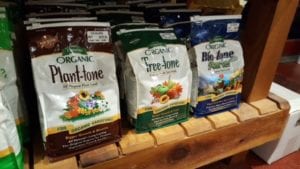 You're going to need some organic topsoil, compost, potting soil, and mulch for your garden, and it's got to be organic. We've got you covered with a large stock of mulch, compost, and soil in bulk, as well as by the bag, just for you. Whether you're planting a huge garden plot or a few containers, we've got everything you need to get started.
Here Are a Few of the Bulk Materials We Sell:
Organic Compost (Bulk and Bags)
Organic Topsoil
Landscape Growers Mix
Peat Moss
We Also Have Mulch by the Bag, Including:
Cedar
Hardwood
Pine Bark
Black and Red Mulch
Whether you're planting your first organic garden or you're working on your current garden, you can rely on us for the best organic products available.
We Know North Texas Plants
Not sure what you should plant in your Ennis, Texas organic garden? That's okay, we'll be happy to help you figure it out. We have a large variety of plants, shrubs, and trees that you'll love. Our experts will help you choose plants that are well-suited for our North Texas climate so your garden can thrive.
Vegetable and Fruit Plants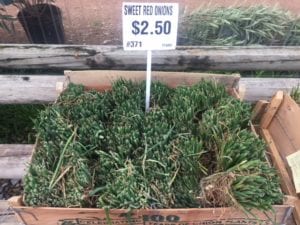 If you're looking for edible varieties, check out the extensive selection of plants in our Ennis, Texas garden center. You'll find healthy, vigorous plants that you can take home and plant without worry.
Tomatoes
Peppers
Squash
Cabbage
Herbs
And much more!
This is just a short list of what we have available. Our selection will vary from season to season so you can plant at the perfect time, every time. We can even help you set up a rotation schedule for your plants so you can harvest fresh produce year-round.
We Have a Wide Variety of Fruit and Nut Trees
Nothing tastes quite as good as freshly picked fruit from a tree in your garden. Whether you're just looking for one tree or you want to plant a grove or orchard, we've got all the fruit and nut trees you'll need.
Pecan
Peach
Plum
Pear
Fig
Apple
Not sure what type of fruit or nut tree is best for your garden? Ask one of our friendly staff. We know a thing or two about trees, how and where to plant them, and how to take care of them right.
Non-Edible Plants, Shrubs, and Trees
Organic gardening isn't just limited to fruits and vegetables. Ornamental trees, plants, and shrubs can also be grown organically. Not only are they beautiful to look at, but they also provide shade and protection for your home and garden. Our huge selection of plants and trees are specially chosen to grow well in North Texas.
A few examples of the types of plants we offer:
Firepower Nandina
Dwarf Yaupon Holly
Indian Hawthorne
Loropetalum (Plum Delight)
Crepe Myrtle
Chinese Pistache
Oak Varieties
If you're looking for ornamental plants but you're not sure which ones you should buy, we'll steer you in the right direction. We've helped lots of people in Ennis, Texas and the surrounding areas pick the perfect landscape plants, and we'd love to help you too.
Let Tex-Scapes Do the Work for You
Gardening and landscaping are tough work, and sometimes you just need a hand. Tex-Scapes is a full-service landscaping company, and we can help with all of your lawn, landscape, and gardening projects. We'd love to lend a hand with designing, creating, and maintaining your organic garden. We'll work closely with you to make sure you're getting exactly what you want. We want to make you smile!
Full-Service Landscaping for Whatever Your Property Needs
We love to create beautiful outdoor spaces for our North Texas friends and neighbors. Whether you're looking for a full landscape re-do, or just a little help deciding where to put your new organic garden, give us a shout. We'll take a look at what you have, help you come up with a new, updated design, and do all the work to make it happen. You can just sit back and watch the progress.
Comprehensive Irrigation and Drainage Systems
Gardens need water, but too much water will ruin everything. Figuring out the right combination can be a pain. Leave it to our irrigation and drainage system experts and you can rest assured your garden will be properly watered and drained. You won't have to worry about drowned plants or dried out soil anymore.
Visit the Premiere Garden Supply Store in Ennis, Texas
We love our garden supply store, and we think you will, too. Visit us at the following hours:
Spring Hours (March - May)
Monday – Friday: 8:00 am – 6:00 pm
Saturday: 8:00 am – 5:00 pm
Sunday – Closed
Monday – Friday: 8:00 am – 5:30 pm
Saturday: 8:00 am – 5:00 pm
Sunday – Closed
If you want to learn more about organic gardening in Ennis, Texas, or you need some organic gardening supplies, come on in and talk to us. At Tex-Scapes Nursery and Landscape, we believe that providing the best products, hometown friendly atmosphere, and superb customer service is what good neighbors do.
Or, you can always contact us online and we'll get back to you.
We're passionate gardeners ourselves and we understand how important your organic garden is. From bagged top soil to organic fertilizers, plants, trees, and gardening tools, we've got everything you need to get going. And, if you ever have a question, or need some help, we'll be happy to lend a hand.