Native to Asia and Africa, Bermuda grass was introduced in North America centuries ago. It's exceedingly popular due to its hardiness and ability to grow in a number of different soil types. At Tex-Scapes Nursery and Landscape, we offer Bermuda grass in many forms to our customers in Ennis, Waxahachie, and Corsicana, TX.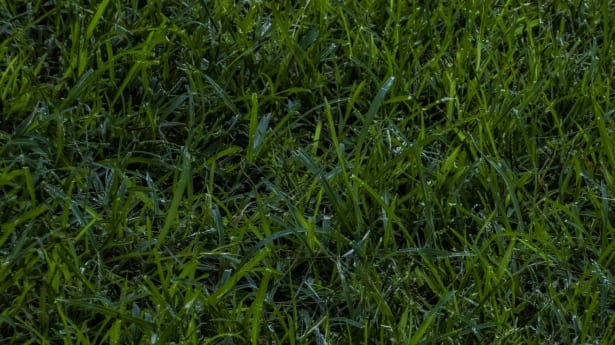 A Few Words from Happy Tex-Scapes Customers
A big Tex-Scapes thank you to our valued customers for sharing these kind reviews on Yelp and Google Reviews!
A Proven Process from Beginning to End
Our landscape design process begins with your first phone call. If you are interested in our design services, we'll set up a consultation at your property. We'll go over your landscape area together, talking about your ideas and gathering initial data. You can ask us questions, and we'll ask a few of our own. The initial consultation is for learning about each other and how Tex-Scapes can help you. We hope you'll come to trust us as we begin a new professional relationship.
After the first consultation, we'll come up with a design plan. We always custom-make our landscape designs. Everything is based on your unique property and your needs. We will explain this first design plan to you in detail, and you'll have the opportunity to tell us what you think. We count on your honest input, so that we can create a landscape you'll enjoy.
At Tex-Scapes, we take into account your budget and timeline. Your time and money are valuable. That's why our process includes clear estimates of the costs and the time it will take to complete the project. We will also list the materials that will be used in your landscape. If you ever have any questions, we're right here! We'll take the time to listen and answer your questions.
Why Choose Bermuda Grass?
Bermuda grass is an excellent choice for North Texas homes primarily because of its resistance to drought and heat. So Ennis, TX homeowners like yourself do not have to worry about their grass burning up when temperatures approach triple digits or we face drought-like conditions.
Bermuda grass offers more than just drought and heat resistance. A few of its other benefits include:
Its lush green color, which is why this grass is primarily used on golf courses.
An ability to withstand heavy traffic, making it perfect for yards and public parks.
Dense growth that allows very little room for weeds.
Being a perennial grass that returns year after year.
Growing very quickly whether planted from sod or from seed.
Tolerating a variety of pH levels. Soils anywhere from 5.8 to 7.0 can easily grow Bermuda grass.
Although Bermuda grass does have many advantages, there are some disadvantages to consider as well, namely:
Bermuda grass requires full sun in order to thrive. Accordingly, it will not grow well in shady areas.
It becomes dormant during the winter and may turn a dismal brown color if temperatures reach below freezing.
Can invade surrounding areas such as flower beds and the cracks in between sidewalks.
Why Should I Install Bermuda Grass in Ennis?
If you're like most North Texas homeowners, you desire a lush, green lawn, but do not want to spend hours cultivating it. Bermuda grass is the perfect option if you would like to just plant grass and then forget about it.
Like any grass it will need to be mowed often, which does result in stress to your lawn. However, Bermuda grass recovers easily, meaning it probably will not show any signs of shock. In addition, certain varieties have been specially bred to contain a shorter stem and a low crown. These types can be mowed to a shorter height if you prefer that freshly-trimmed look found on football fields and golf courses.
Bermuda grass grows very quickly. This means you will not have to wait as long to have a lush, green lawn.
Other varieties of grass can be mixed with Bermuda grass. So you can use it to cover bare patches even if your lawn primarily consists of another species.
Versatile Ennis, TX Bermuda Grass Options
Looking for a solution that will complement any landscape? If so, Bermuda grass is an excellent option. It's also very versatile and will work well in a number of applications. Choose Bermuda grass if you have new construction and have to create a yard from scratch. Of course, if you need to repair only a small patch, you can easily fill it in with Bermuda grass as well.
Have questions? Talk to one of our nursery specialists about the benefits of Bermuda grass. Here at Tex-Scapes, we offer Bermuda grass in a variety of forms, including:
By the pallet, which is normally enough to cover a 450-square foot area.
Individual squares that typically measure around 16" x 24" and are perfect for filling in dead spaces.
In seed form, allowing you to sow just the amount you need and in precisely the right location.
Landscape Delivery and Installation in North Texas
Do you enjoy the look and feel of Bermuda grass, but do not want to spend time planting it? Are you interested in a DIY project but are unable to haul pallets of sod? If so, Tex-Scapes Nursery and Landscape has got you covered.
We're here to help Ennis homeowners with all their landscaping projects. Whether you just need advice on caring for plants or require assistance with landscape planning or installation, we are here to help. And if you would rather perform the work yourself but just need help getting materials from our location to yours, rest assured you can count on us for reliable delivery service. We proudly service the North Texas area, including the cities of Ennis, Waxachie, and Corsicana.
Other Products and Services We Offer
Our Ennis customers visit us for much more than just Bermuda grass. Our well-stocked nursery has a variety of products that will complement your fresh, green lawn perfectly. For example, you'll find:
Mulch to use around trees and in other shady areas that Bermuda grass won't cover.
Flowers to spruce up your flowerbeds and keep creeping blades of grass contained.
Stones and hardscaping supplies to create those flowerbeds with.
Fertilizers and pesticides to nourish your lawn and keep unwanted pests at bay.
Perhaps you are concerned with keeping your new lawn as lush and green as possible. In that case, you may want to consider professional sprinkler system installation. A new sprinkler system is ideal if you also plan to grow garden vegetables or plant some of the beautiful flowering shrubs or fruit trees we offer.
Recognized for Our Success
We are renowned among our customers for providing quality products and services and have also won local awards attesting to that fact. As a member of the Texas Nursery and Landscape Association, we are committed to maintaining our reputation during each and every sale. Whether you are a hobbyist, professional gardener, or somewhere in between, our associates can meet your needs.
Contact Us for Your Ennis, TX Landscaping Needs
Our team of professionals can take on any size project. Whether you are a commercial client in need of landscaping that will awe your customers or a private homeowner who just wants to spruce up the yard, we are happy to help. Drop by our nursery anytime to see our selection and find inspiration for your project. If you still have further questions or need additional advice, please contact us.
Visit the Premiere Garden Supply Store in Ennis, Texas
We love our garden supply store, and we think you will, too. Visit us at the following hours:
Spring Hours (March - May)
Monday – Friday: 8:00 am – 6:00 pm
Saturday: 8:00 am – 5:00 pm
Sunday – Closed
Monday – Friday: 8:00 am – 5:30 pm
Saturday: 8:00 am – 5:00 pm
Sunday – Closed
Come to Tex-Scapes Nursery and Landscape for Drainage and Retaining Walls Services