Professional Landscaping Services Make Your Outdoor Areas Functional and Attractive
If your outdoor areas are in need of a makeover, Tex-Scapes has the landscaping expertise to handle the job. We work on residential and commercial properties, refreshing the landscape design, putting in beautiful new landscape elements, and adding function to spaces that didn't have a purpose before. As experienced landscape contractors in the Kaufman, Texas area, we understand the local climate and soil types, so we can make good decisions on the types of plants, trees, and hardscaping elements that will work on your property. With our help, you can refresh your entire landscape, or add a few new elements to make better use of your outdoor space.
We work closely with you, so that we understand what you want. Clear communication is just as important to us as high-quality landscaping materials. We build relationships and landscapes. Your ultimate satisfaction with the appearance, function, and quality of the landscape is what keeps us working hard. Continue reading to learn more about our various landscaping services and the options available to you.
Tex-Scapes' Landscape Contractors Customize Each Project and Maintain Great Customer Service
Each landscape is unique, so we create a customized plan for each project. Take a look at the numerous benefits you could receive from our landscaping services:
Creative design services to give your outdoor areas a whole new look

Complete landscape installation services, with emphasis on safety, staying within the timeline, and excellent quality

Dirt work and grading services

Irrigation and sprinkler installation

Effective drainage solutions to manage water runoff

Hardscaping, which includes patios, walkways, and retaining walls

Built-in water features

Beautiful plants, trees, shrubs, flowers, and grasses hand-picked from our nursery

Xeriscaping for landscapes that require less water and low maintenance

Commercial landscaping services

Start-to-finish process that takes care of the entire project
All our landscaping services are accompanied by our commitment to keep you informed. We are a responsive team, working together to meet your landscaping needs efficiently.
A Few Words from Happy Tex-Scapes Customers
A big Tex-Scapes thank you to our valued customers for sharing these kind reviews on Yelp and Google Reviews!
From the Overall Design to the Individual Plantings, Our Landscapes Are Blooming with Personality
Increase the value and curb appeal of your home or commercial property with a new landscape from Tex-Scapes. We understand the art and science behind effective landscaping, and we also believe that beauty lies in the details. Check out our portfolio to view landscapes we have improved in and around Kaufman. We hope you become inspired by our work!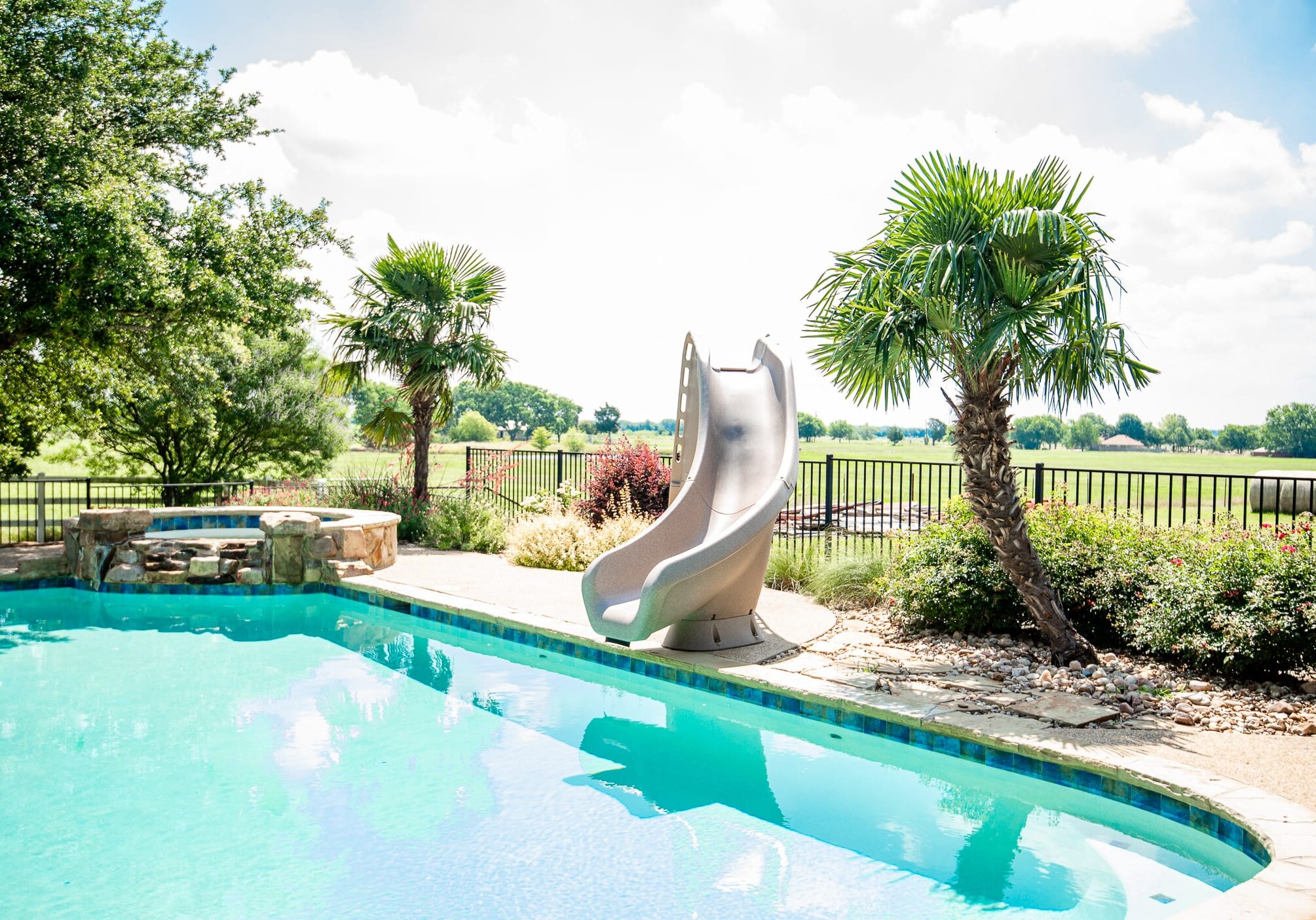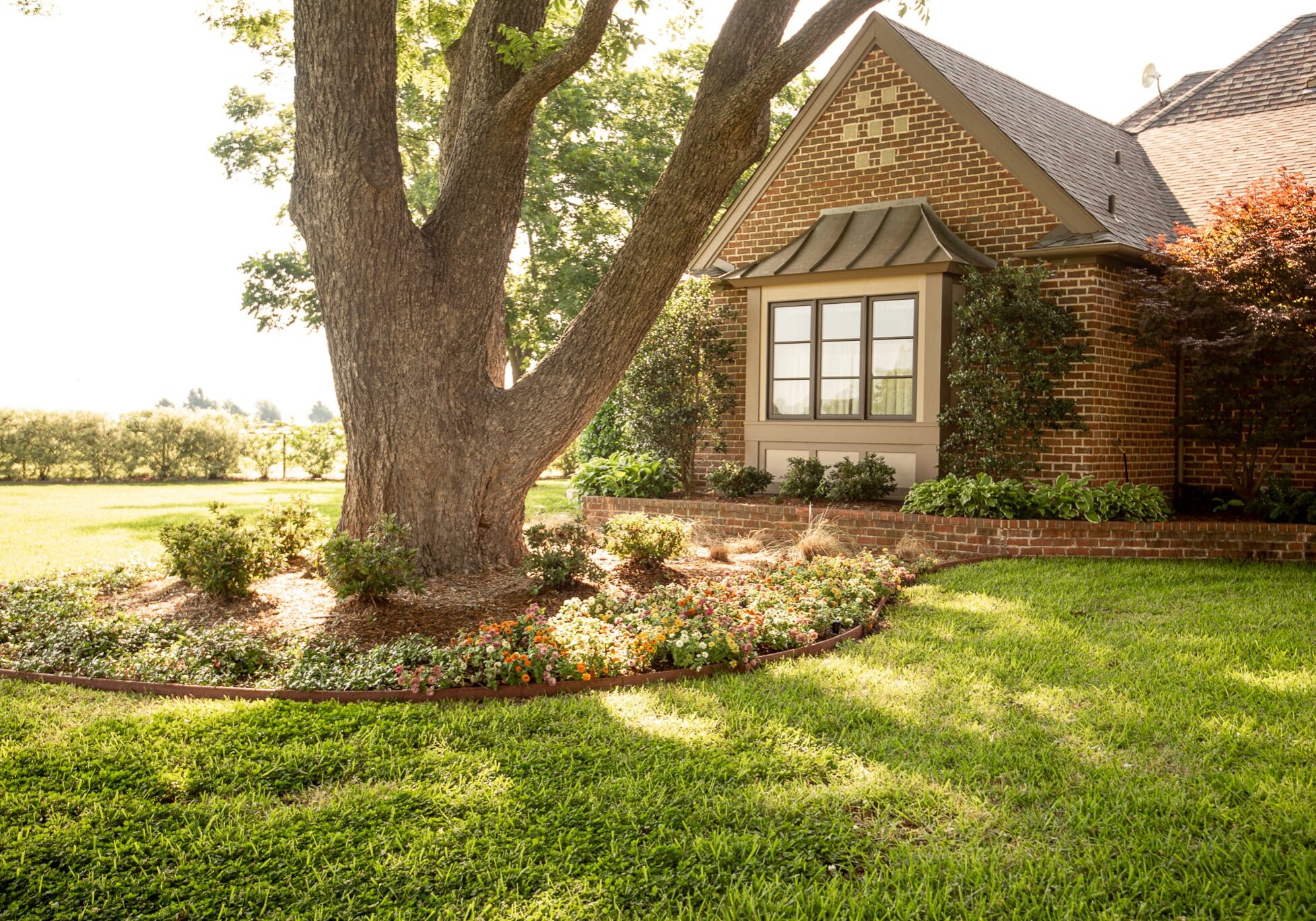 A Proven Process from Beginning to End
Our landscape design process begins with your first phone call. If you are interested in our design services, we'll set up a consultation at your property. We'll go over your landscape area together, talking about your ideas and gathering initial data. You can ask us questions, and we'll ask a few of our own. The initial consultation is for learning about each other and how Tex-Scapes can help you. We hope you'll come to trust us as we begin a new professional relationship.
After the first consultation, we'll come up with a design plan. We always custom-make our landscape designs. Everything is based on your unique property and your needs. We will explain this first design plan to you in detail, and you'll have the opportunity to tell us what you think. We count on your honest input, so that we can create a landscape you'll enjoy.
At Tex-Scapes, we take into account your budget and timeline. Your time and money are valuable. That's why our process includes clear estimates of the costs and the time it will take to complete the project. We will also list the materials that will be used in your landscape. If you ever have any questions, we're right here! We'll take the time to listen and answer your questions.
Comprehensive Services from Landscape Contractors with the Know-How to Get It All Done Right
These popular landscaping services cover your needs in the Kaufman area:
Our year-round garden store and nursery in Ennis, Texas is a great place to visit and gather inspiration for your landscape! Find your favorite plants, trees, and shrubs in our large nursery, and then head on over to the garden store to stock up on gardening supplies. We have fertilizer, organic products, potting soil, gardening gifts, and fun decor. If you have any questions, our friendly and knowledgeable staff is happy to help you!
We're Ready When You Are!
Changing your landscape can feel overwhelming at first, but Tex-Scapes makes it easier. We understand every aspect of the process, and our professional team has the right skills and equipment to bring your landscape to life. Contact us to schedule a consultation. It's our pleasure to serve you in Kaufman, Texas and nearby areas.
Ready to get started on your project?
Schedule your Project Planning meeting online now!