Rely on Our Experience and Skills, So You Can Enjoy Your New Landscape for Years to Come
Liven up your outdoor spaces with fresh landscaping from Tex-Scapes Nursery and Landscape. We can transform your front yard and backyard with new sod, plants, shrubs, and trees from our nursery in Ennis, Texas. Our landscape installation experts can also design and build beautiful hardscapes, such as retaining walls, walkways, patios, and decks. Add a relaxing water feature, or create a beautiful, low-maintenance xeriscape. Let us know your vision, and we will help bring it to life! 
A new landscape is a great way to add value to your home in Kaufman, Texas. It's also a way to extend your living space into the outdoors. You and your family will love having a luxurious and comfortable space to relax and spend time together. Our team will collaborate with you to come up with a plan that fits your lifestyle and your budget.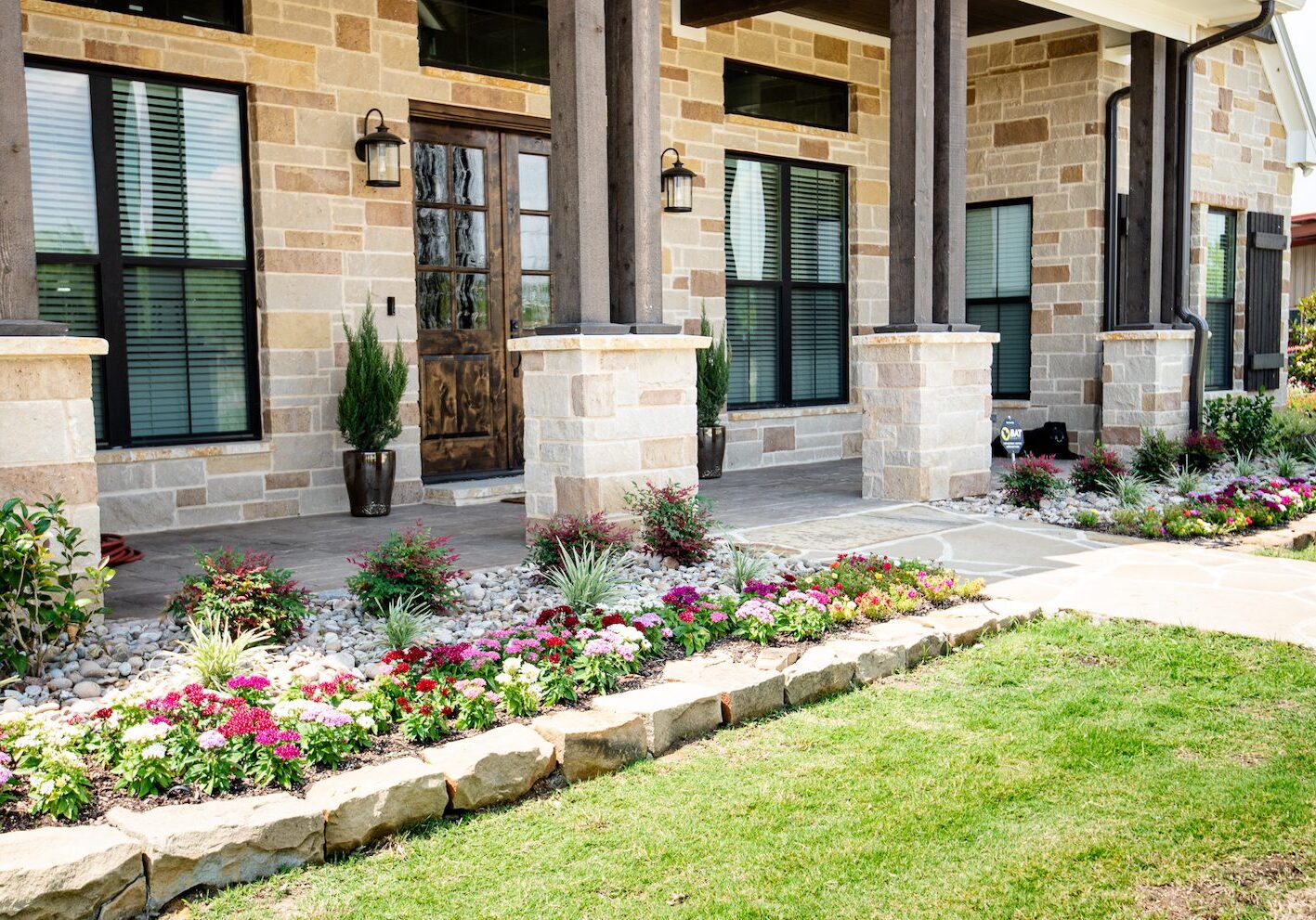 Customer service is important to us at Tex-Scapes. We want you to feel comfortable with our team as we work on your landscape. Feel free to ask questions, and we will keep you informed about scheduling and pricing. Our friendly, responsive team is here to help you achieve the landscape of your dreams.
Explore Your Landscaping Possibilities
When you hire Tex-Scapes for landscape installation, you don't have to wonder if our team can give you everything you want. We are highly-skilled landscapers, and everything we create is high-quality because we aim for customer satisfaction.
Imagine some of these landscaping elements in your outdoor areas:
Grading and dirt work

Drainage, including French drains

Irrigation systems

Patios and decks

Walkways

Retaining walls

Water features

Fencing and archways

Landscape lighting

Flower beds

Trees and shrubs

Ornamental grasses

Hanging baskets

Lawns

Xeriscapes

Landscaping rocks and decorative stone
Another way to get great ideas for your new landscape is to visit our nursery and garden store. Pick out plants and trees that you love, and chat with our horticultural experts. We'd love to see you there!
A Few Words from Happy Tex-Scapes Customers
A big Tex-Scapes thank you to our valued customers for sharing these kind reviews on Yelp and Google Reviews!
See How Our Creative Landscaping Professionals Bring Out the Natural Beauty of Your Yard
We hand-pick all our plants and trees in our nursery, so we can offer all our customers the finest quality natural elements. A healthy lawn and landscape is great for your local environment, and it looks amazing, too! View our gallery for inspiration.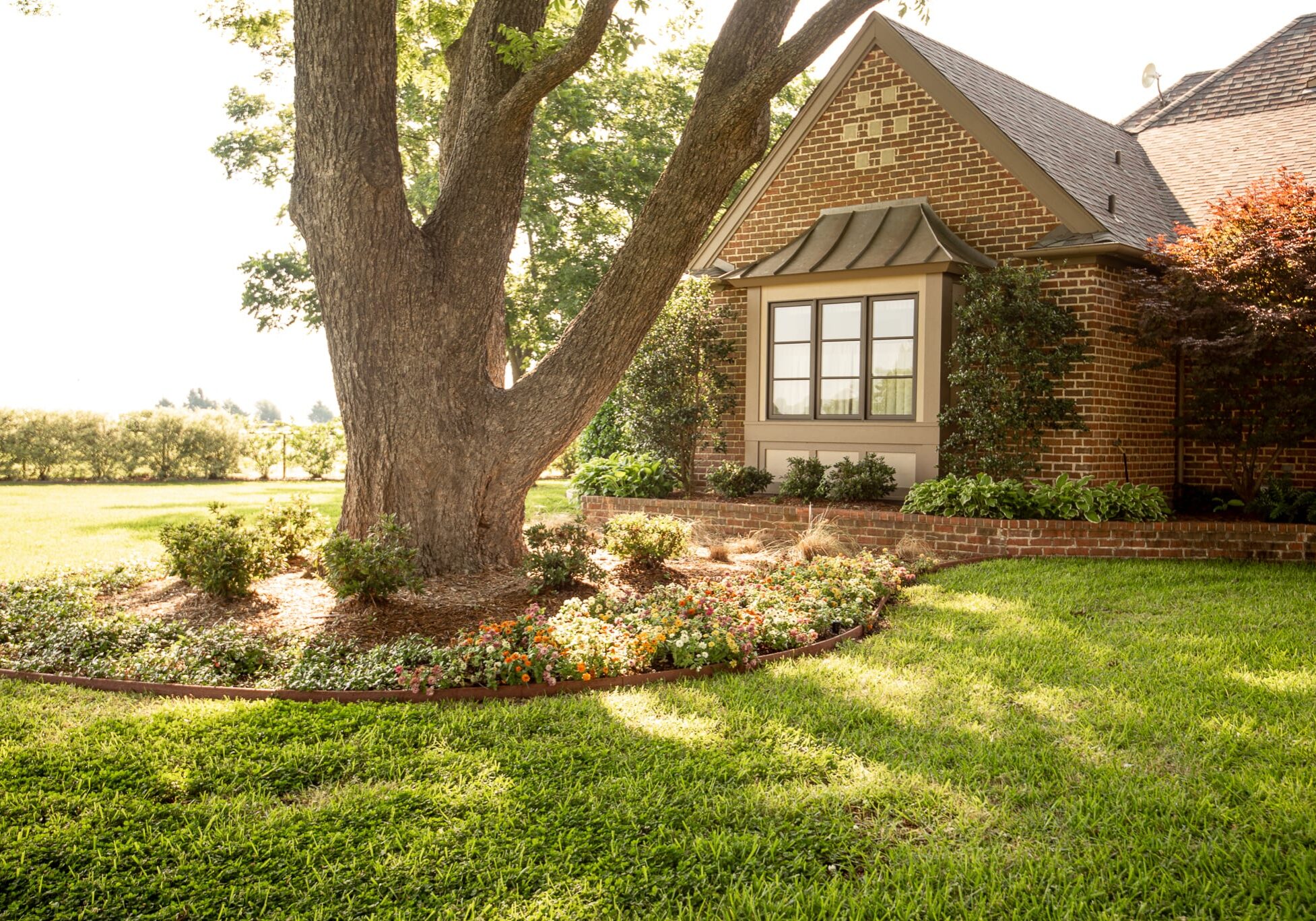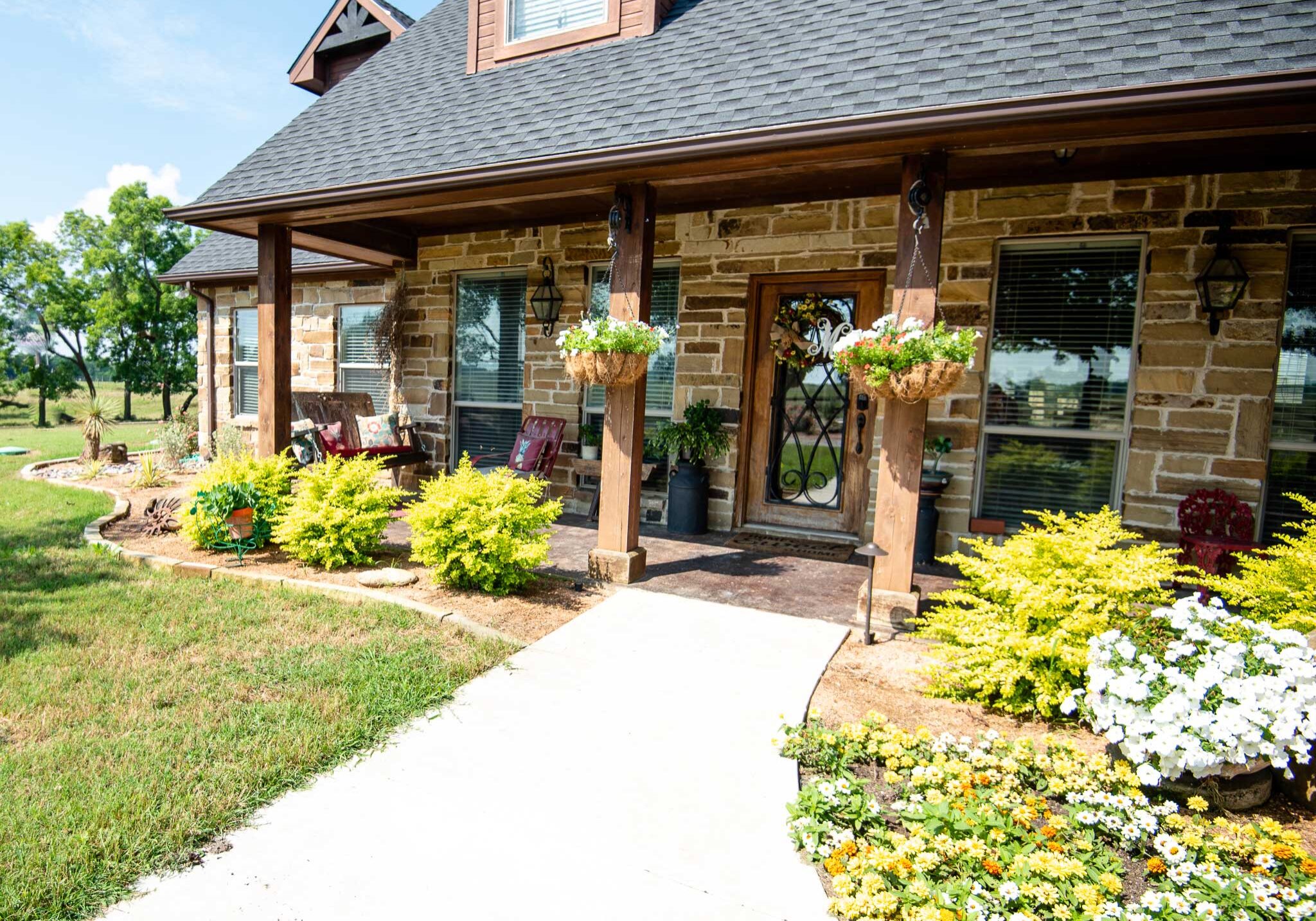 A Proven Process from Beginning to End
Our landscape design process begins with your first phone call. If you are interested in our design services, we'll set up a consultation at your property. We'll go over your landscape area together, talking about your ideas and gathering initial data. You can ask us questions, and we'll ask a few of our own. The initial consultation is for learning about each other and how Tex-Scapes can help you. We hope you'll come to trust us as we begin a new professional relationship.
After the first consultation, we'll come up with a design plan. We always custom-make our landscape designs. Everything is based on your unique property and your needs. We will explain this first design plan to you in detail, and you'll have the opportunity to tell us what you think. We count on your honest input, so that we can create a landscape you'll enjoy.
At Tex-Scapes, we take into account your budget and timeline. Your time and money are valuable. That's why our process includes clear estimates of the costs and the time it will take to complete the project. We will also list the materials that will be used in your landscape. If you ever have any questions, we're right here! We'll take the time to listen and answer your questions.
More Beneficial Services from Your Local Landscaping Professionals
These popular landscaping services cover your needs in the area:
Our year-round garden store and nursery in Ennis, Texas is a great place to visit and gather inspiration for your landscape! Find your favorite plants, trees, and shrubs in our large nursery, and then head on over to the garden store to stock up on gardening supplies. We have fertilizer, organic products, potting soil, gardening gifts, and fun decor. If you have any questions, our friendly and knowledgeable staff is happy to help you!
Proudly Serving Homeowners in Kaufman, TX and Surrounding Areas
Caring for Texas' finest properties is what we do. Our landscaping business provides services to homes and commercial businesses to all these areas:
Explore our service area page for more information.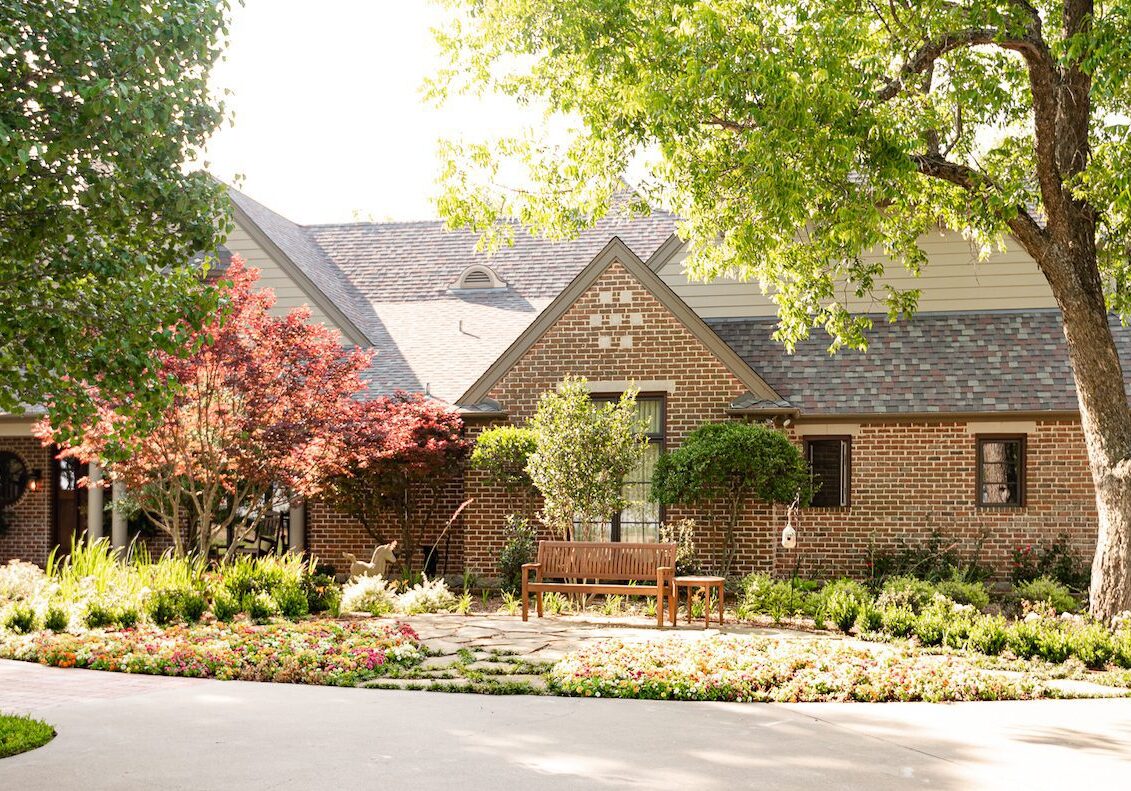 Tell Us More About Your Home Landscape
Whether you need a new landscape for a new home construction, or you are looking to renovate your existing landscape, we can help. Let us know what you have in mind, or tell us what problems you are trying to solve. We are landscape installation professionals, ready to bring our best work to your home in Kaufman, Texas. From new garden beds full of colorful blooms to stunning water features that are flawlessly landscaped, we transform outdoor spaces, making them healthier, functional, and beautiful.
Contact us today, and we'll schedule your consultation. We look forward to learning more about you and your landscape!
Ready to get started on your project?
Schedule your Project Planning meeting online now!