We Install Irrigation Systems That Keep Your Yard Green and Vibrant Year-Round
If you enjoy the mild winters of Waxahachie, Texas you can appreciate the great outdoors throughout the seasons, but the hot and dry summers can make your yard less appealing. Your lawn may be patchy or dry and discolored, making it look and feel like it needs revitalization. When you want to spend more time in your yard, if you wish to grill and enjoy the company of family and friends or enjoy the scenic view from your front or back yard, a crisp and vibrant lawn can increase the appeal of your yard. A sprinkler system installation from Tex-Scapes Nursery and Landscape ensures your outdoor property in Waxahachie, TX is green and fresh throughout the seasons.
At Tex-Scapes Nursery and Landscape, we design and install water-efficient sprinkler systems that reduce your water bill and keep your lawn healthy and green. You can enjoy an automatic watering schedule to spend time with your family rather than watering the lawn manually. Our sprinkler system installation service ensures you maintain optimal moisture levels in your yard to prevent pooling and dry spots that can damage the lawn.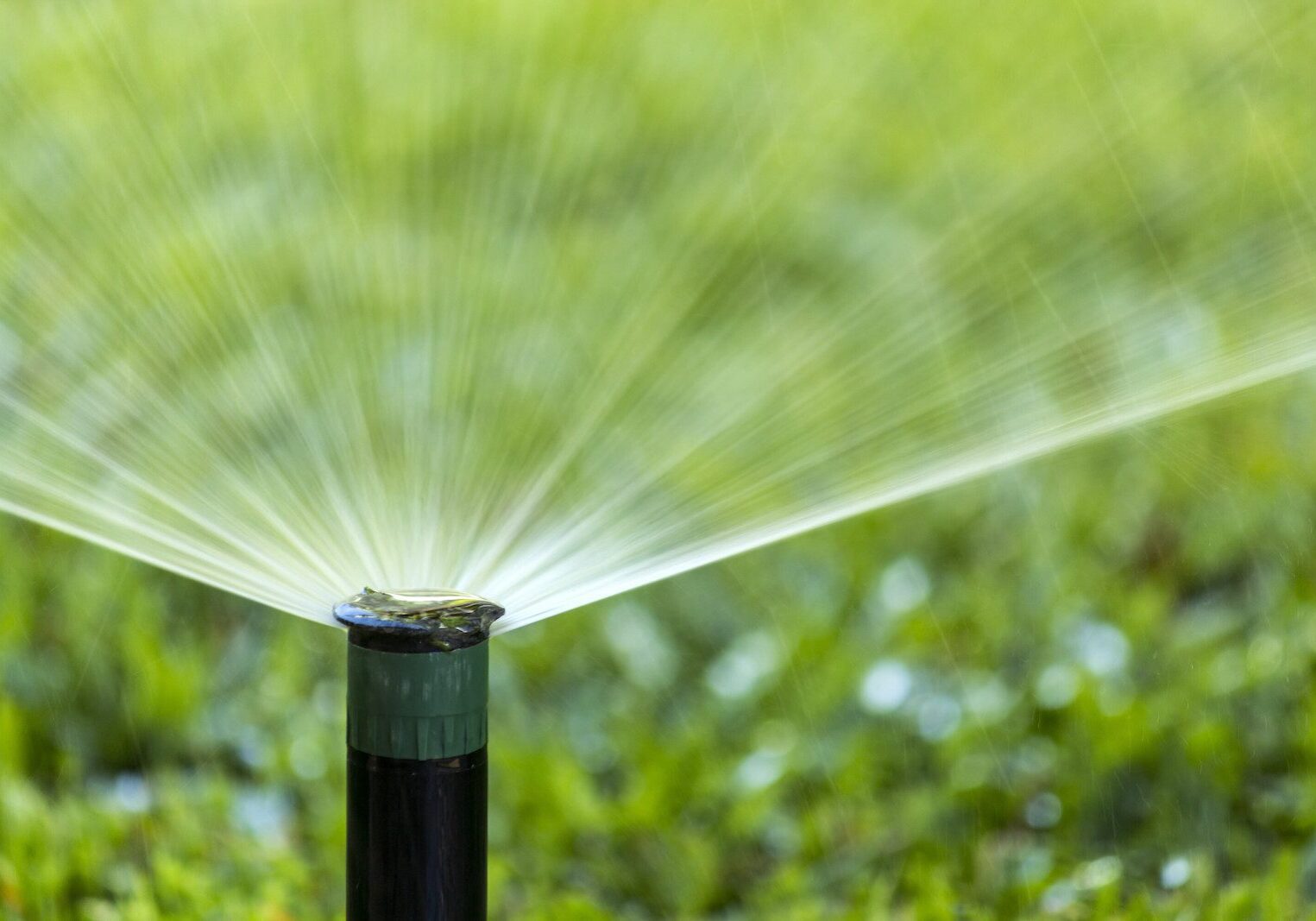 From start to finish, our team provides attentive and professional service. We communicate with you and treat you like family, providing a personalized experience and peace of mind. You can be confident that our sprinkler system installation will work properly and add value to your property. Our team gets to work on time, and you have a dedicated point of contact to ask any questions and voice your concerns. We maintain a family-friendly and safe atmosphere on our worksite and walk through the project site before collecting your final payment to ensure your complete satisfaction. Schedule a project consultation to revitalize your yard.
What Are the Advantages of Working With Our Courteous and Attentive Team?
Tex-Scapes Nursery and Landscape is your local, family-owned, full-service landscaping company. Our professionals provide a sprinkler system installation that will deliver lasting value to your home and family. When you work with our professionals, you enjoy the following benefits:
Our professionals displace the minimal soil necessary to fully install your sprinkler system. We won't make a mess of your yard and avoid disrupting root systems with a level irrigation infrastructure.
We stock various rotors and sprinkler heads to ensure that the system we install in your yard will provide the best irrigation for your specific lawn, hedges, and garden beds.
We analyze your home's water pressure to provide nozzles that deliver consistent pressure. The consistent water pressure from our sprinkler systems ensures no dry spots or pooling in your yard.
Our efficient sprinkler system design provides seamless irrigation for your yard's vegetation without wasting water.
Contact us to learn more.
A Few Words from Happy Tex-Scapes Customers
A big Tex-Scapes thank you to our valued customers for sharing these kind reviews on Yelp and Google Reviews!
See How Our Creative Landscaping Professionals Bring Out the Natural Beauty of Your Yard
Tex-Scapes Nursery and Landscape is your local garden store and landscaper. We create functional and appealing landscapes with professional irrigation and drainage services to ensure the natural beauty of your yard will last a lifetime. View our portfolio page for highlights from our latest projects in your community.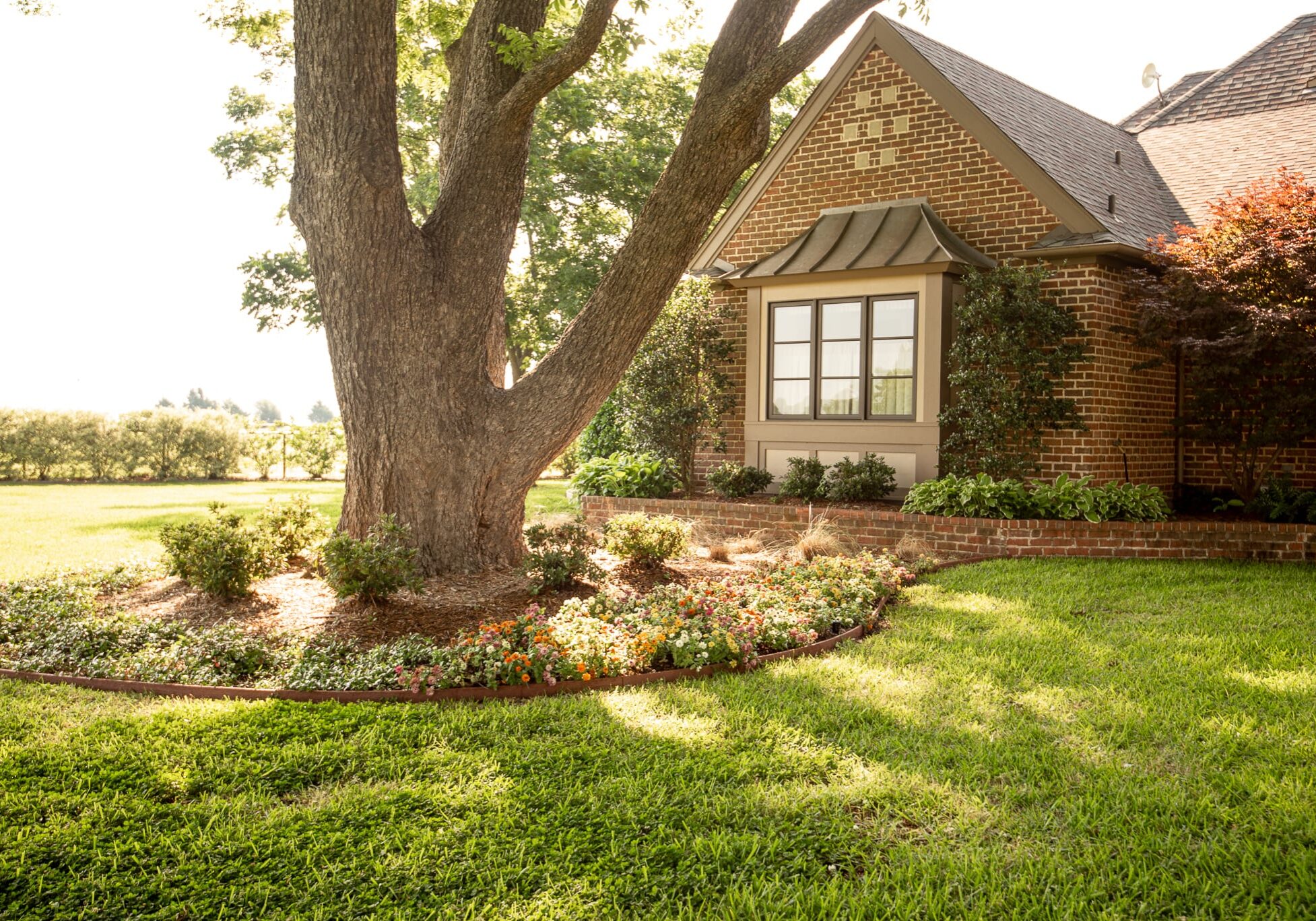 A Proven Process from Beginning to End
Our landscape design process begins with your first phone call. If you are interested in our design services, we'll set up a consultation at your property. We'll go over your landscape area together, talking about your ideas and gathering initial data. You can ask us questions, and we'll ask a few of our own. The initial consultation is for learning about each other and how Tex-Scapes can help you. We hope you'll come to trust us as we begin a new professional relationship.
After the first consultation, we'll come up with a design plan. We always custom-make our landscape designs. Everything is based on your unique property and your needs. We will explain this first design plan to you in detail, and you'll have the opportunity to tell us what you think. We count on your honest input, so that we can create a landscape you'll enjoy.
At Tex-Scapes, we take into account your budget and timeline. Your time and money are valuable. That's why our process includes clear estimates of the costs and the time it will take to complete the project. We will also list the materials that will be used in your landscape. If you ever have any questions, we're right here! We'll take the time to listen and answer your questions.
Our Comprehensive Landscape, Irrigation, and Drainage Services Provide Your Complete Solution
These popular landscaping services cover your needs in the area:
Our year-round garden store and nursery in Ennis, Texas is a great place to visit and gather inspiration for your landscape! Find your favorite plants, trees, and shrubs in our large nursery, and then head on over to the garden store to stock up on gardening supplies. We have fertilizer, organic products, potting soil, gardening gifts, and fun decor. If you have any questions, our friendly and knowledgeable staff is happy to help you!
Our Professionals Provide Safe and Family-Friendly Services in Waxahachie, TX and the Surrounding Areas
Caring for Texas' finest properties is what we do. Our landscaping business provides services to homes and commercial businesses to all these areas:
Explore our service area page for more information.
Rely on Our Dedicated Professionals for Your Sprinkler System Installation in Waxahachie, TX
Tex-Scapes Nursery and Landscape is a family-owned and operated full-service landscaping company serving residents in Waxahachie, Texas. When you rely on our professionals for your sprinkler system installation, you get a fully functional and efficient irrigation solution that will deliver lasting results. Schedule a project consultation for a fresh and green yard year-round.
Ready to get started on your project?
Schedule your Project Planning meeting online now!