Top Quality Designs Enhance Your Outdoor Space
Landscape design helps you see your new, beautiful landscape before it is installed. This vital stage in the landscaping process brings together your personal vision and our designers' knowledge of landscaping to form a unique outdoor space that suits your lifestyle. The Tex-Scapes designers will help you decide which plants and trees will work best on your Waxahachie, Texas property. Plus, we understand the science of proper drainage and irrigation, so we can professionally add in all the details necessary to keep your landscape healthy for the long-term. Our design services are perfect for brand-new landscapes and landscape refreshes in the Waxahachie, TX area.
Take Your Landscape to the Next Level
Our reliable landscape design team can create a personal retreat that you'll turn to for years. Because we are true professionals with many years of experience in the Waxahachie area, we can offer all our customers the following benefits:


Landscaping solutions suitable for our Texas climate

Intimate knowledge of native plants that will thrive in your landscape with minimal maintenance

Custom designs inspired by the natural and man-made elements already on your property

Functional, practical designs to ensure a long-lasting landscape

Clear estimates of what the materials will cost and how that will fit into your budget

Close communication with you to determine a design that will meet your expectations
A Few Words from Happy Tex-Scapes Customers
A big Tex-Scapes thank you to our valued customers for sharing these kind reviews on Yelp and Google Reviews!
Add Natural Beauty to Your Life Through Landscaping
You and your family can indulge in the colors, textures, and scents of your natural outdoor haven. Take a glance at our portfolio to glean ideas for your own landscape.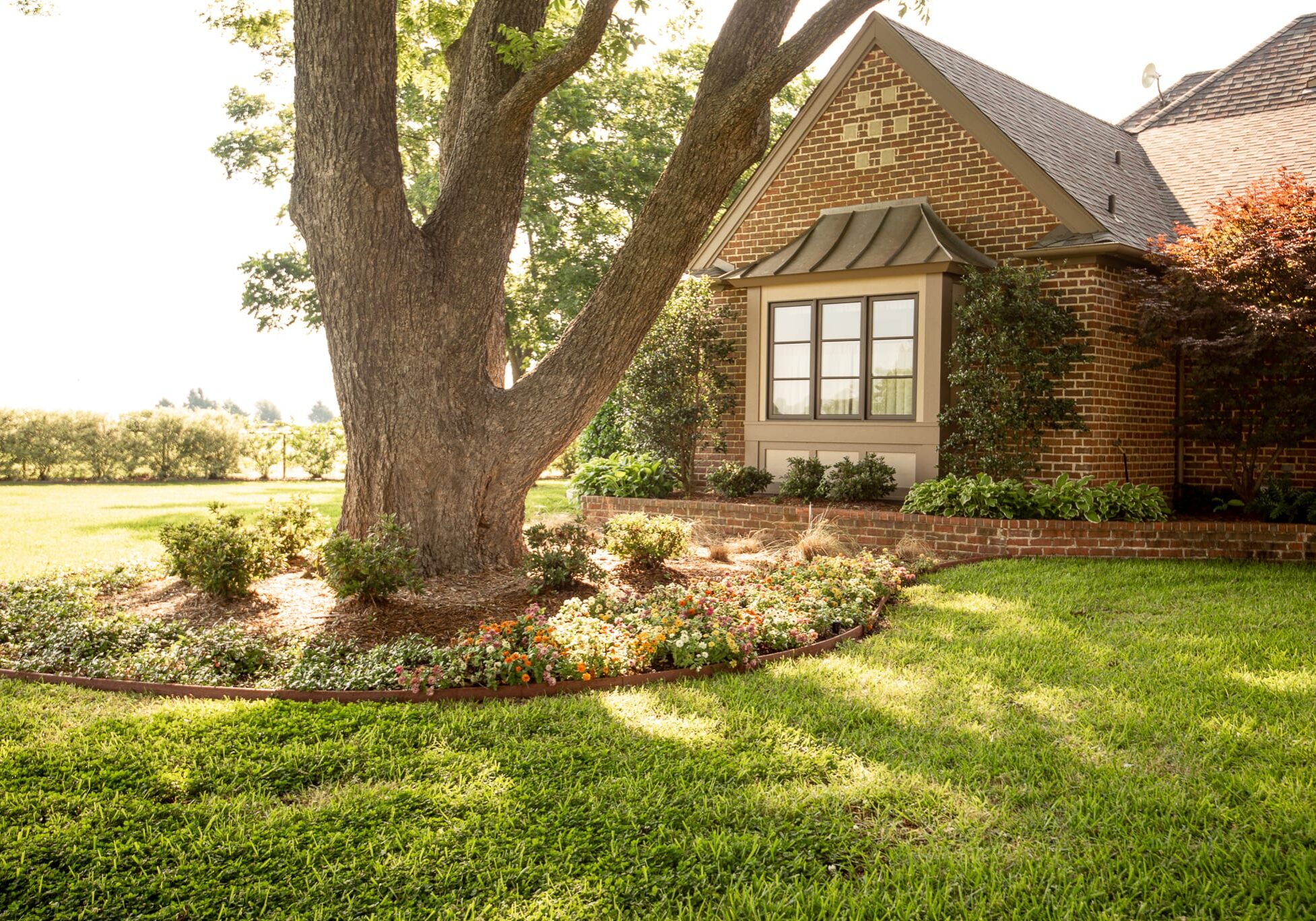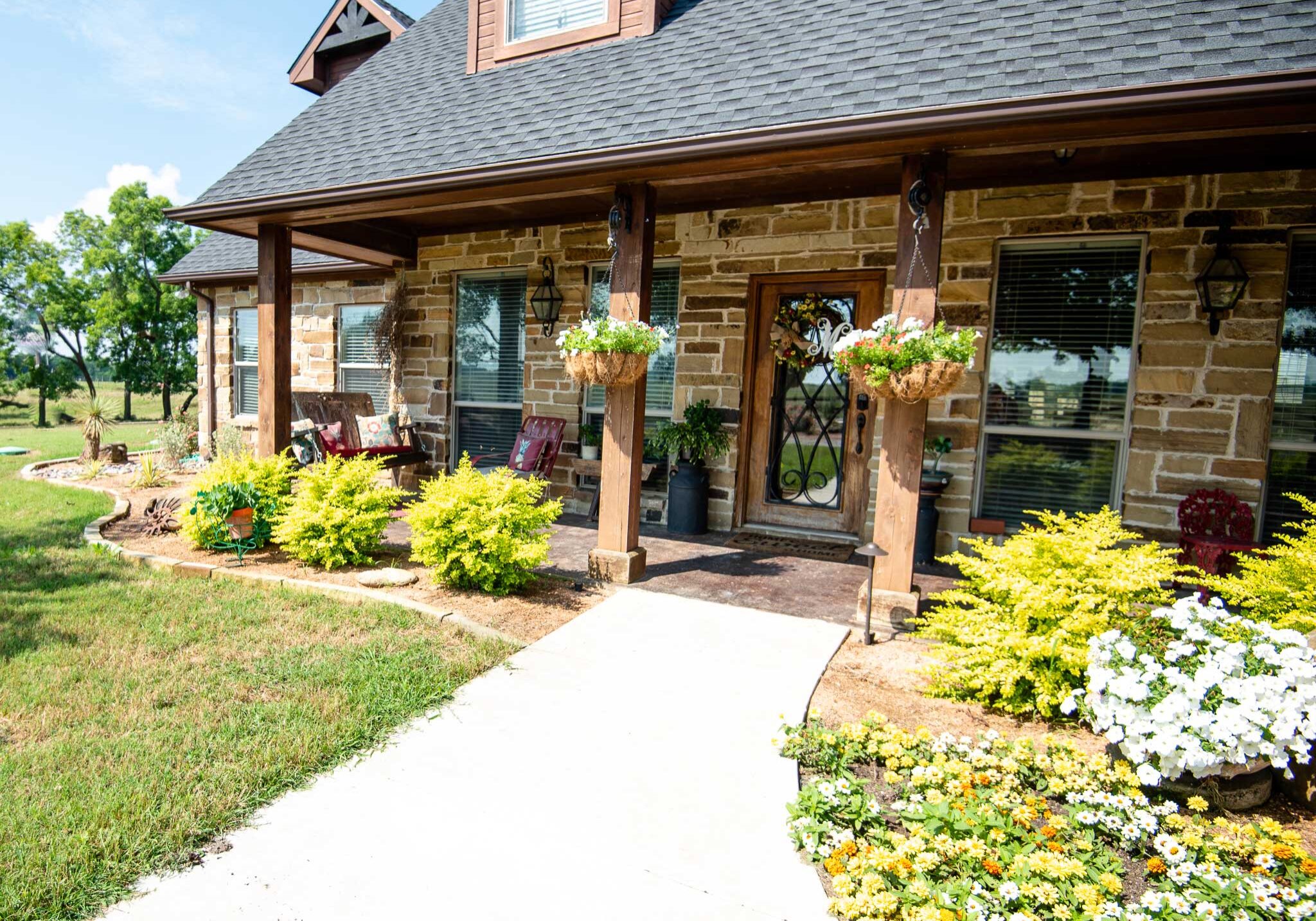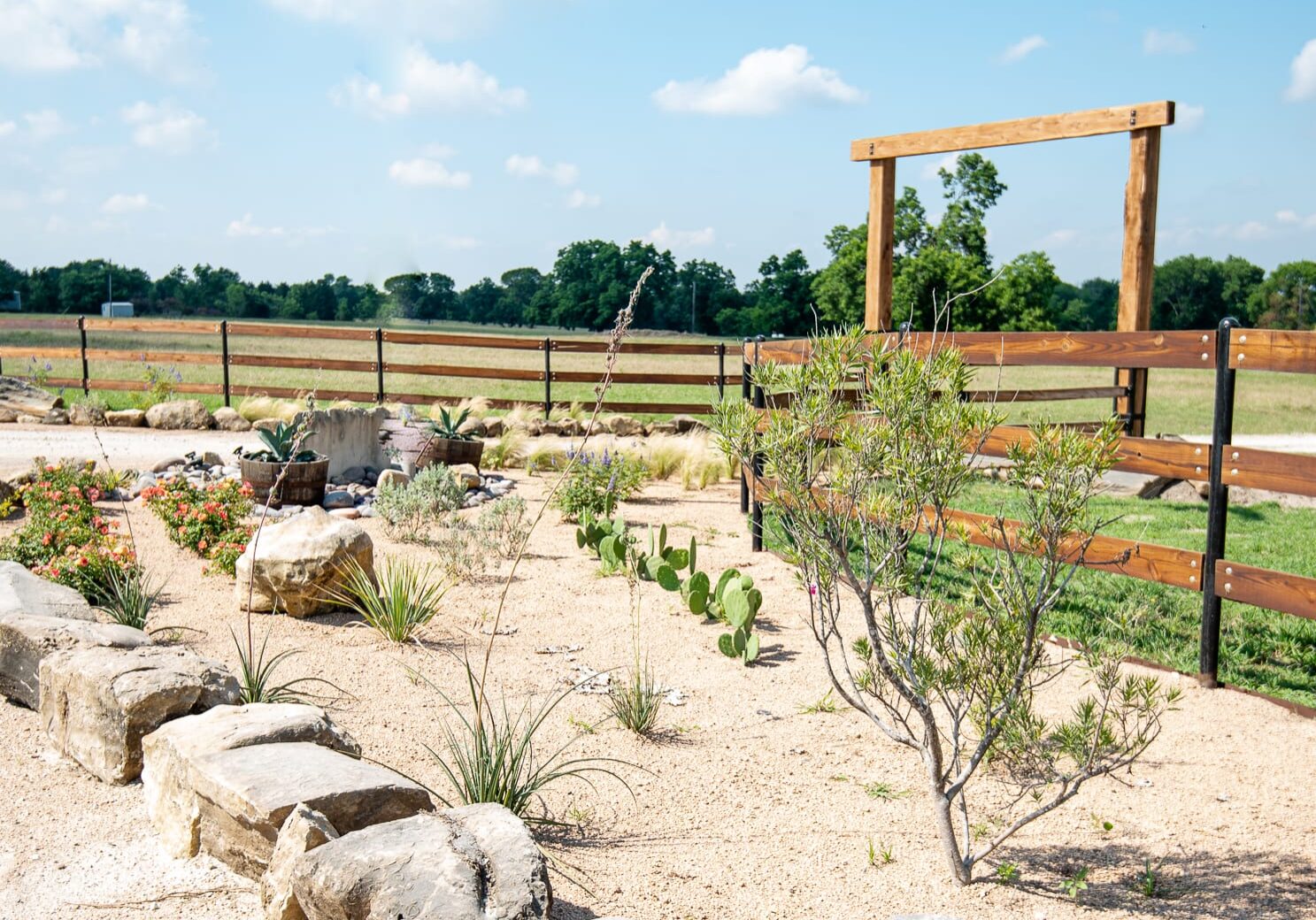 A Proven Process from Beginning to End
Our landscape design process begins with your first phone call. If you are interested in our design services, we'll set up a consultation at your property. We'll go over your landscape area together, talking about your ideas and gathering initial data. You can ask us questions, and we'll ask a few of our own. The initial consultation is for learning about each other and how Tex-Scapes can help you. We hope you'll come to trust us as we begin a new professional relationship.
After the first consultation, we'll come up with a design plan. We always custom-make our landscape designs. Everything is based on your unique property and your needs. We will explain this first design plan to you in detail, and you'll have the opportunity to tell us what you think. We count on your honest input, so that we can create a landscape you'll enjoy.
At Tex-Scapes, we take into account your budget and timeline. Your time and money are valuable. That's why our process includes clear estimates of the costs and the time it will take to complete the project. We will also list the materials that will be used in your landscape. If you ever have any questions, we're right here! We'll take the time to listen and answer your questions.
Comprehensive Landscaping Services for Every Step of the Project
Because Tex-Scapes is a full-service landscaping company, the transition between the different phases of your project are smooth and stress-free. Our installation crew knows exactly how to follow the design plan, and the same dedication to customer service remains intact throughout every stage. Check out the different services available from our landscaping division:
Landscape Construction and Installation

Landscape Lighting

Irrigation

Drainage

Commercial Landscaping
Tex-Scapes is also a year-round garden store and nursery, located in Ennis. All our landscaping materials come right from our hand-picked, high-quality supplies. We have rows upon rows of beautiful, healthy plants, shrubs, and trees. Plus, we have a large stoneyard full of different types and sizes of stone. The garden store is stocked with everything you need to care for your new landscape when it's finished. Feel free to stop by our store anytime. We love visitors, and we're always ready to help you find what you're looking for!
Let Us Bring Your Waxahachie Landscape to Life
We can make your landscaping dreams come true. Our professional designers will listen carefully to your ideas, so we can bring together a beautiful plan. Give us a call or fill out our contact form, and we'll schedule an initial consultation with one of our professional designers. Don't put off this opportunity any longer! Your new landscape design is waiting.
Ready to get started on your project?
Schedule your Project Planning meeting online now!