It may be February, but you can still think about your spring gardening! Tex-Scapes Garden Center is open all year round, and we carry all the supplies you need to prepare your landscape for spring in Texas. Tex-Scapes is also a full-service landscaping company, which means we can help you get your landscape and garden in condition for the new growing season. Whether you're thinking about adding a gazebo, installing some lights along your garden path, or updating your sprinkler system, we have the skills to get the job done right. Keep reading to find some spring landscape inspiration!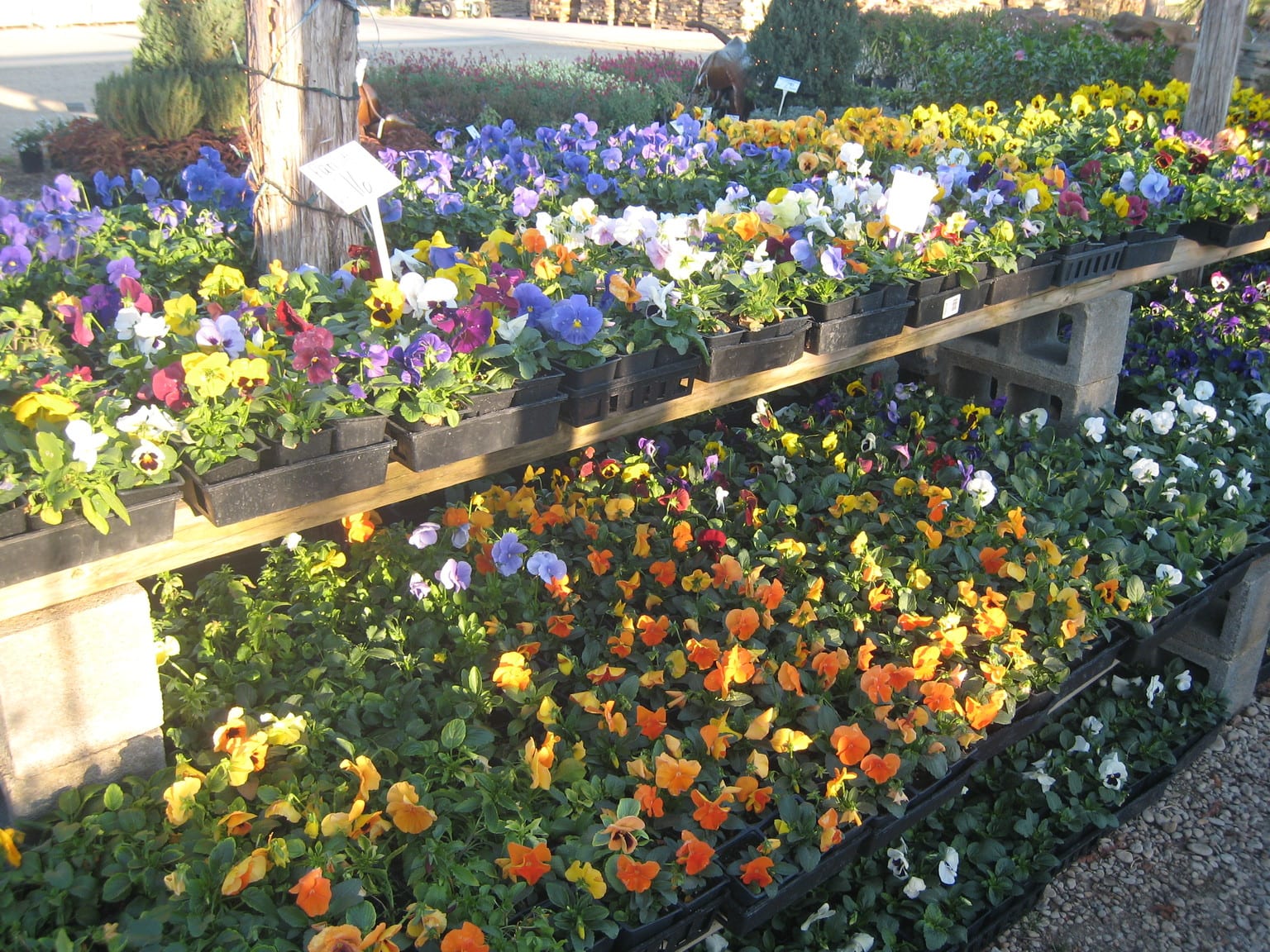 Garden Structures Add Style to Your Landscape
Let our landscape designers dream up something spectacular to complement your natural landscape. Hardscaping elements, such as walls, patios, walkways, decks, gazebos, and pergolas will look great all year long. It's amazing how dramatic a well-designed stone element can look when combined with a garden, trees, grass, and your own home. If you're looking to add some major style to your landscape without tearing the whole place up, please give us a call. Your ideas plus our professional creativity equal one dynamite new look!
Install Outdoor Lighting to Cast a Glow Over Your Garden Area
Right now is a great time to install outdoor lighting. Our lighting experts will ask you questions about which parts of your landscape you want to be lit up, and then we'll calculate the number of lights you'll need. When we have talked over the technical issues and expenses with you, we'll carefully install your outdoor lighting. Consider illuminating your garden path, lighting up your accent plants and trees, or keeping your patio well-lit so you can sit back and enjoy the peaceful night sounds coming from your garden area when spring and summer roll around.
Make Sure Your Garden Gets the Right Amount of Irrigation
Have you had troubles in the past with dry spots in your garden, or maybe areas that got watered a little too much? The professionals at Tex-Scapes have irrigation down to a science. Get us involved in your irrigation issue, and we'll figure out how to design your system so the right amount of water gets to the right parts of your garden (and the rest of your landscape, too). Consistent watering will be very important come spring, so February is a great time to get your sprinkler system in place.
The Best Plants for 2020
Choosing plants is definitely the most exciting thing about planning your garden. Whether you're planning a new perennial bed, you have a flower bed you love to fill up with annuals every year, or you want to start thinking about your vegetable garden, we have a few ideas that might get you itching to get your fingers in the dirt!
Brand-New Plants to Watch for This Spring
Each year brings along a few new varieties that could add a special touch to your garden. If you're like us, you'll want to try these out real soon.
Native Plants for Environmentally-Friendly Gardens
Tex-Scapes always offers a lot of native plants in our nursery. Native plants grow naturally in our area of Texas, and they benefit our landscapes by being adapted to our climate, not needing pesticides, and not requiring much maintenance. Stop by our nursery and find these native plants, among others:
Texas Sage. This is actually a shrub, and its blooms look lovely anywhere.
Desert Willow. Need something that doesn't require much rain? This ornamental tree grows fragrant blooms and is very drought-resistant. You can add it to your landscape plans, but it's best to plant it in early fall.
Red Yucca. Decorate your xeriscape with this flowering succulent that survives well in direct sunlight. Plant these versatile plants anytime!
Vitex. Attract butterflies to your garden with this fragrant, drought-tolerant ornamental tree. It looks and smells lovely, plus it resists normal garden pests.
Rock Rose. This pink flowering plant is nice in shady spots. It grows about 2 feet high and it spreads out 2 feet. Plant it in early spring or fall.
Inland Sea Oats. Enjoy the texture of this native ornamental grass. Its seedpods change from green to brown in the fall. These can be part of your early spring plantings.
Frogfruit. Plant this native groundcover in early spring. It spreads quickly and produces small white flowers.
Silver Ponyfoot. This evergreen groundcover is like a silvery-blue carpet, and it is also a native of Texas. Plant in early spring or fall.
Learn more about our wide selection of native plants.
Locate All Your Favorite Supplies in Our Garden Store to Help Prepare Your Landscape for Spring in Texas
We keep our Ennis, Texas Garden Store well-stocked with all the things you'll need to start your garden this spring.
We also keep a big stock of your favorite organic gardening supplies. If you ever have any questions about our products, please let us know. Our staff is friendly and knowledgeable. We can help you find exactly what your garden needs.
Before you know it, planting season will be here! Remember that our nursery is stocked full of healthy plants, including native plants, vegetables, annuals, perennials, shrubs, and trees.
Can't wait until spring to add a spot of color to your outdoor areas? Check out our collection of garden decor.
Whatever You Need for Planning Your Texas Garden, We've Got It!
We're open year-round, and we're looking forward to the spring planting season, just like you. Contact us, or stop into our store in Ennis. Let's swap some gardening ideas on how to prepare your landscape for spring in Texas.