See How Beautiful Your New Landscape Can Become
If your landscape is past its prime, you may have a hard time imagining it looking fresh and beautiful again. That's why it's a good idea to hire professional landscape designers to help you see your Corsicana, Texas landscape in a new light. The Tex-Scapes designers will use their knowledge and creative expertise to create a landscape plan perfect for your needs. Landscape design takes into consideration many things, such as drainage and irrigation, native plants, functional areas to suit your lifestyle, and the amount of maintenance you want to do once the landscape is complete. We combine these practical issues with the desire to design you a breathtaking natural paradise that will grow more and more lovely over time.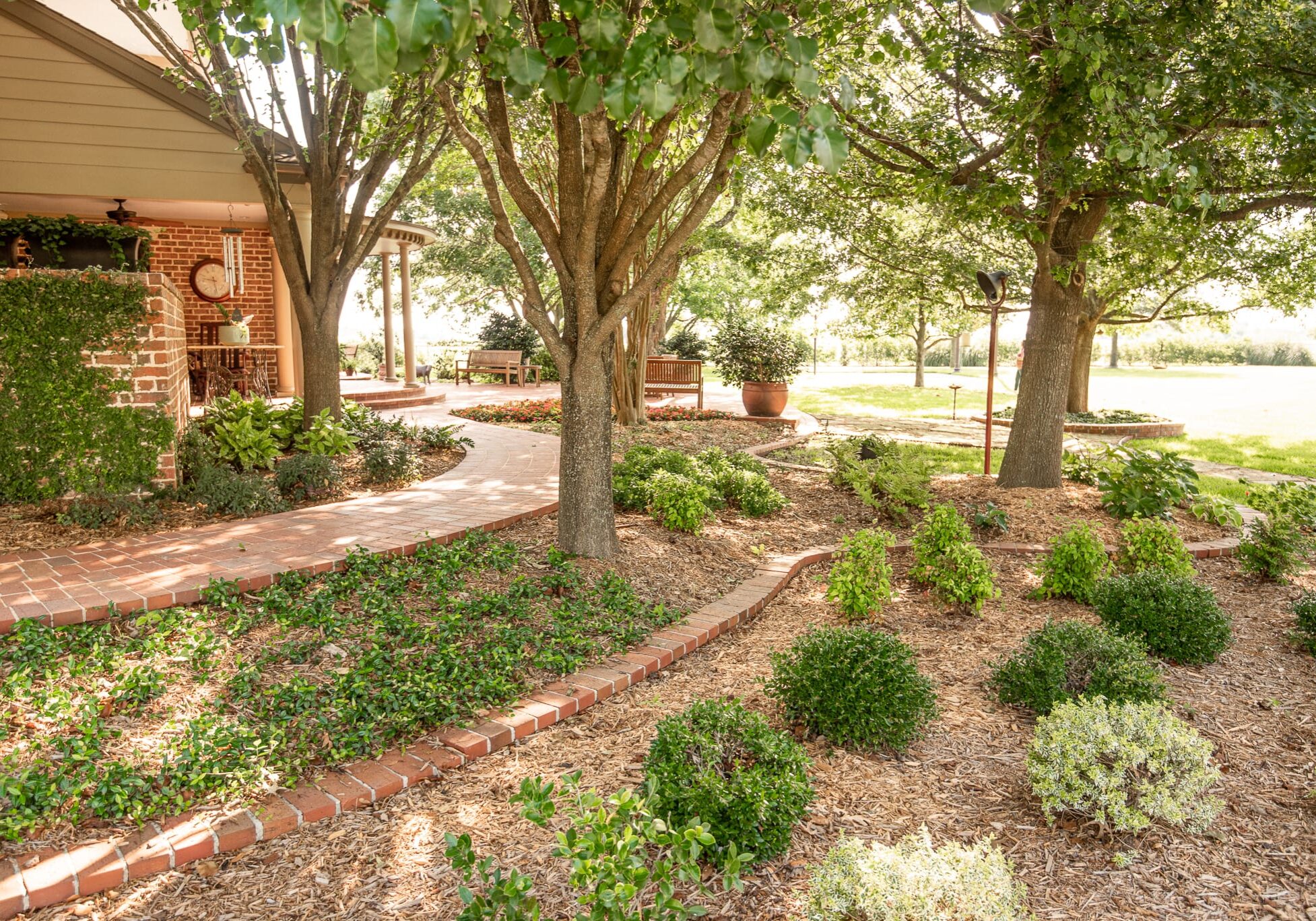 Tex-Scapes is Your Landscaping Partner with Years of Experience
Our experience and expertise in all aspects of landscaping benefits you. Because so much depends on a great landscape design, you need a design that reflects real creativity and knowledge. Our designers offer vast experience in these areas:
Climate-friendly landscaping solutions

Native plants that thrive in your soil and growing conditions

How plants and hardscapes coexist for maximum beauty and function

What happens as your landscape matures

How much your landscaping materials will cost
Most of all, our designers will seek to understand your personal needs and preferences. We want to create a design that will meet your landscaping expectations.
A Few Words from Happy Tex-Scapes Customers
A big Tex-Scapes thank you to our valued customers for sharing these kind reviews on Yelp and Google Reviews!
Indulge in Nature's Beauty on Your Corsicana Property
Enjoy the colors, textures, and scents of the great outdoors from your own home. Find more landscape inspiration on our portfolio page.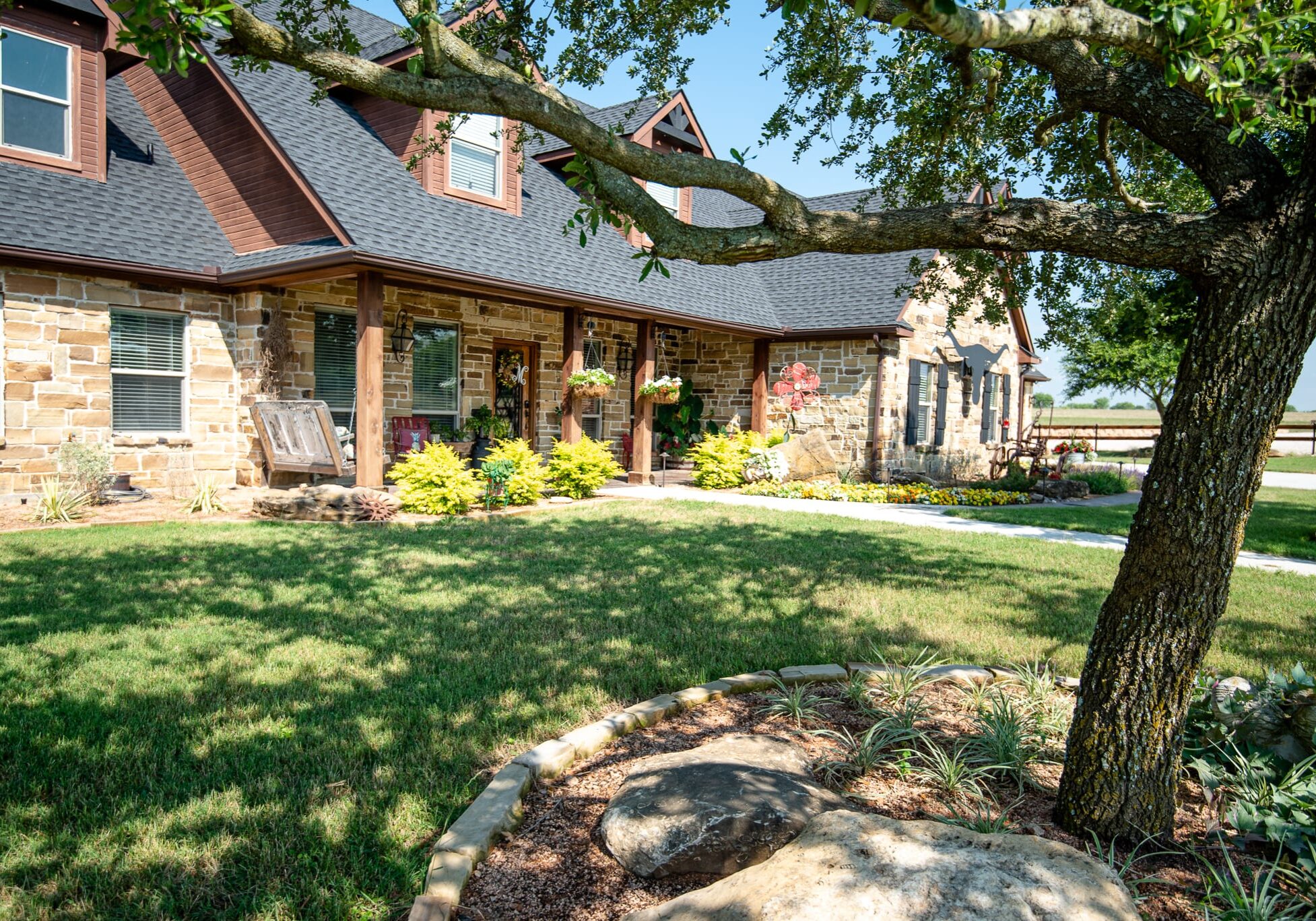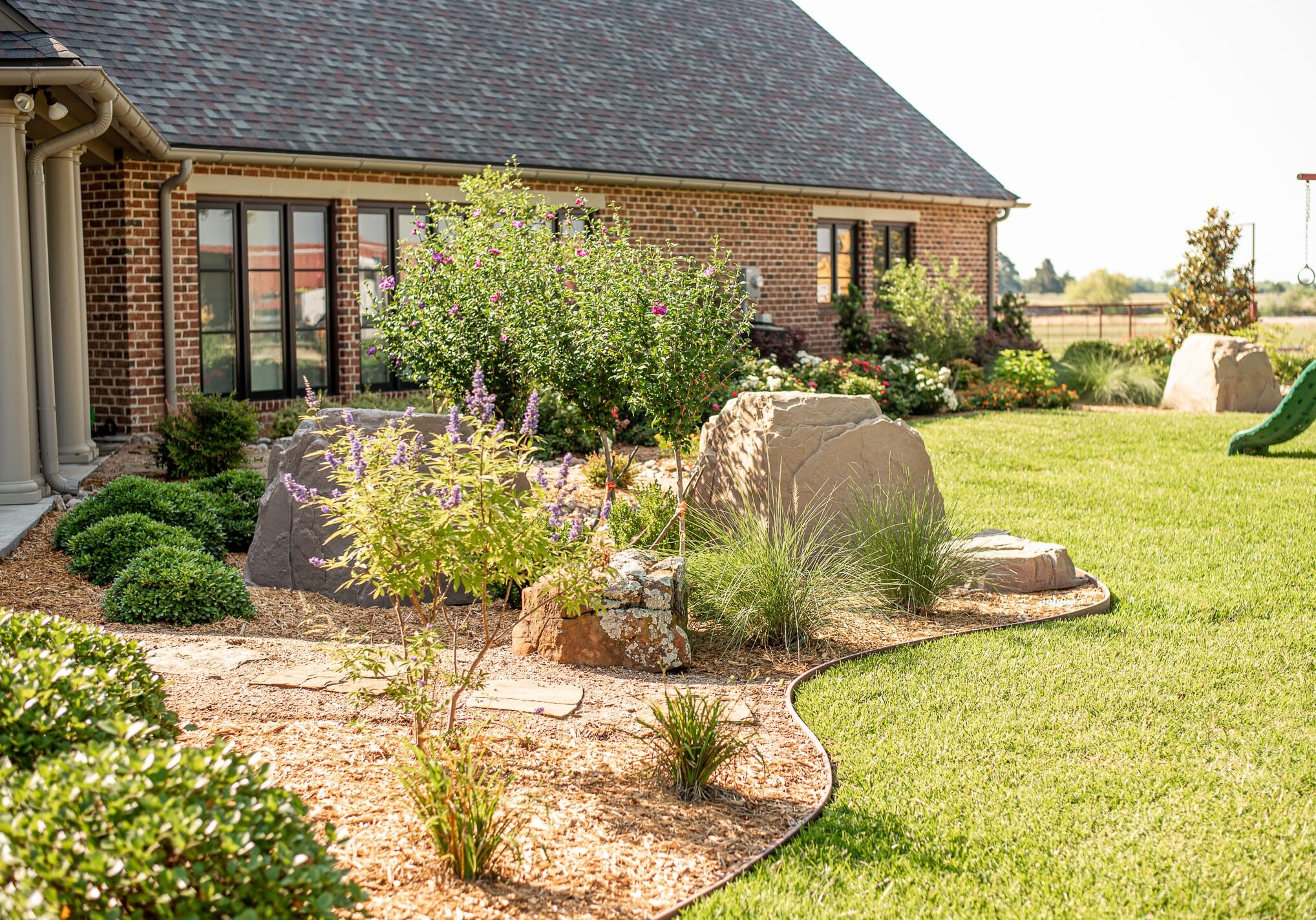 A Proven Process from Beginning to End
Our landscape design process begins with your first phone call. If you are interested in our design services, we'll set up a consultation at your property. We'll go over your landscape area together, talking about your ideas and gathering initial data. You can ask us questions, and we'll ask a few of our own. The initial consultation is for learning about each other and how Tex-Scapes can help you. We hope you'll come to trust us as we begin a new professional relationship.
After the first consultation, we'll come up with a design plan. We always custom-make our landscape designs. Everything is based on your unique property and your needs. We will explain this first design plan to you in detail, and you'll have the opportunity to tell us what you think. We count on your honest input, so that we can create a landscape you'll enjoy.
At Tex-Scapes, we take into account your budget and timeline. Your time and money are valuable. That's why our process includes clear estimates of the costs and the time it will take to complete the project. We will also list the materials that will be used in your landscape. If you ever have any questions, we're right here! We'll take the time to listen and answer your questions.
All of Your Landscaping Needs Covered Under One Full-Service Company
We're much more than a great landscape design company. Check out these other options available to you in Corsicana, Texas:
Landscape Construction and Installation

Landscape Lighting

Irrigation

Drainage

Commercial Landscaping
The other side of Tex-Scapes is our year-round garden store and nursery, located in Ennis. We hand-pick all our landscaping materials from our own supplies. You can even help us choose from the varieties of plants, trees, and shrubs that are available. If stone is a part of your landscape design, your materials will come from our stoneyard. Looking for the perfect finishing touches? Check out our well-stocked garden store. We'll be there, ready to help you find exactly what you need.
Take the Next Step Toward a Better Landscape
Instead of dreaming about a new landscape, give us a call or fill out our contact form. Our professional landscape designers will turn your dreams into reality. It all begins with an initial consultation. Give your old landscape a well-deserved refresh, or let us design your new landscape from scratch. We look forward to working with you.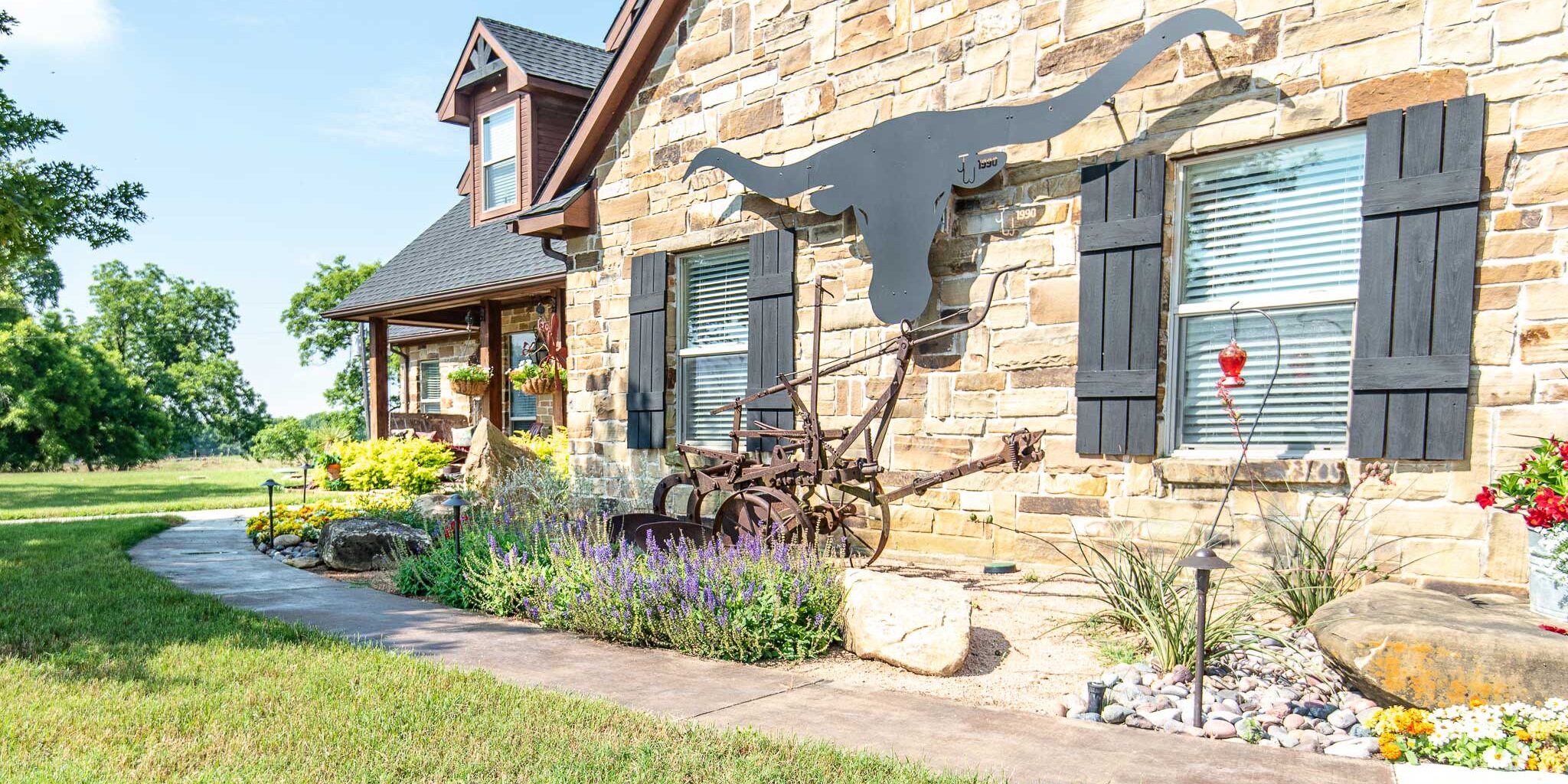 Ready to get started on your project?
Schedule your Project Planning meeting online now!